Book now for the best hotel deals in Rovinj.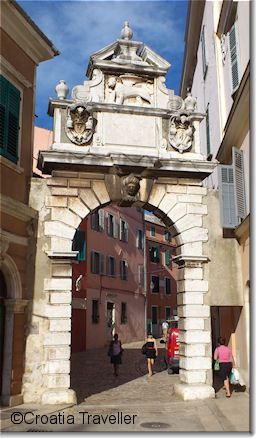 Balbi Arch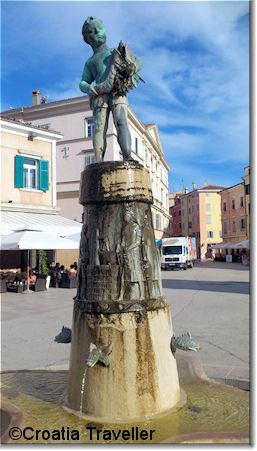 Central Square
Museums
Rovinj Heritage Museum
It's housed in a striking baroque palace and contains rooms devoted to archaeology, maritime affairs and paintings by renaissance and contemporary Rovinj artists.
Aquarium
The aquarium was founded in 1891 and is part of Ruder Boškovic Institute's Centre for Maritime Research.
Churches
Church of St Euphemia
This church's striking bell tower was modelled after St Mark's in Venice. The church is dedicated to St Euphemia and contains the tomb of this Christian martyr which, according to legend, mysteriously appeared offshore one dark and stormy night.
Monuments
Balbi Arch
Part of the town gate, the Balbi Arch was erected in 1679 and, in a nod to both sides of a running war, is ornamented with a Venetian head on one side and a Turkish head on the other.
Town Square
Called Trg Marsala Tita, It's one of the most inviting town squares with its baroque houses, clock tower and fountain.
Grisia Street
Lined with art galleries, this stepped street is the sight of a famous art fair in August. (see more Rovinj events)
Further Resources
Related Pages
Questions? Comments?
©CroatiaTraveller 2005-2017 All rights reserved