The Balkans Beyond Croatia
Croatia occupies much of the Eastern Adriatic coastline and its coastal cities and islands are far and away the most popular destinations in the region. Should you choose however to venture beyond the well-worn routes you are sure to be amazed by the warm welcomes and fabulous experiences that await inland, in the other countries that once made up federation of Yugoslavia along with Croatia. All these destinations are covered by JayWay Travel, experts in Balkan travel.
What to see?
Slovenia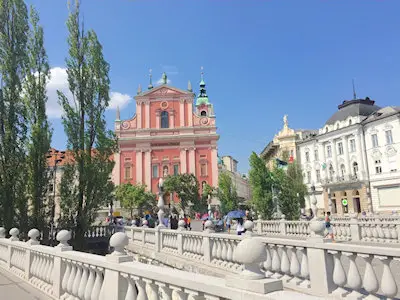 At the crossroads of Italy, the Balkans, Austria and Hungary, Slovenia's landscape offers tremendous variety, in one direction the Alps, in another the Mediterranean coast and in-between there are forests and river gorges. This meeting of cultural influences is witnessed nowhere better than Ljubljana, a vibrant yet tiny capital city, centrally located within the country and the perfect place from which to day-trip.
Serbia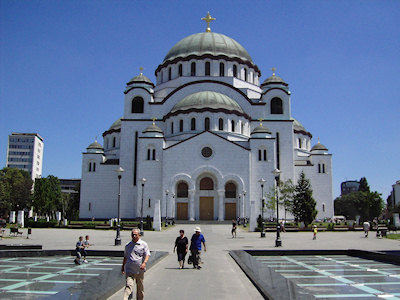 Probably the least explored former Yugoslav republic, Serbia might have a bad reputation for the acts of some ot its leaders but the welcomes here couldn't be warmer, even in Belgrade, a mega-city by Balkan standards, with a population of over 1.3 million. Visitors will find that Belgrade is an energetic city rediscovering its tourist potential and what the city lacks in polish is more than compensated with its authenticity and the warmth of its welcomes.
Montenegro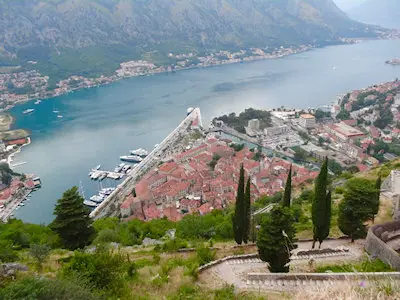 Lonely Planet said it best: "Imagine a place with sapphire beaches as spectacular as Croatia's, rugged peaks as dramatic as Switzerland's, canyons nearly as deep as Colorado's, palazzos as elegant as Venice's". That's Montenegro, this tiny country of just over 600,000 certainly packs a lot in. A popular city to base yourself in is Kotor, an old Venetian city on Europe's southern-most fjord.
Macedonia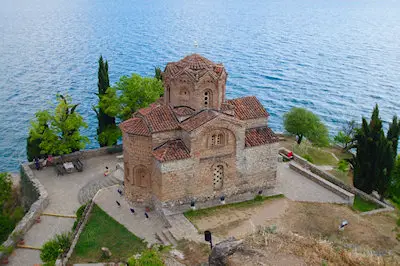 Land-locked Macedonia, sandwiched between Serbia and Greece, is often overlooked but the government are trying to rectify that with an attention-grabbing building program in the capital Skopje, described as 'modern eclectic', it's definitely striking! Laid back Ohrid on the shores of the eponymous lake couldn't be more different and boasts a rich history that goes back to Greek times to go with the relaxed atmosphere.
Bosnia & Herzegovina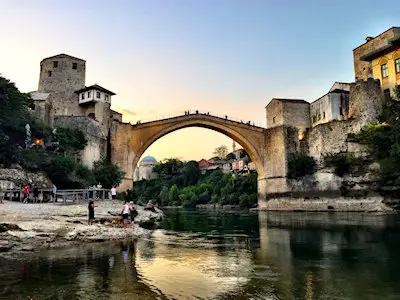 Well on the road to recovery after a tragic recent past, Bosnia & Herzegovina (or just Bosnia for short) is a small, friendly country with a couple of standout sights. Sarajevo has been undergoing significant reconstruction since the Bosnian War for independence in the early 90s and until the late 20th century of being the only European city to have a mosque, Catholic church, Orthodox church and synagogue within the same neighborhood, a reminder of the many influences on the country in the past centuries. That meeting of cultures is also apparent in Mostar, famous for its 16th century bridge which was bombed in the war then rebuilt in 2004. Stop to watch local men diving off the bridge into the Neretva River almost 70 feet below. For a fee you can even wetsuit-up and dive in yourself under the supervision of the local diving club.
Albania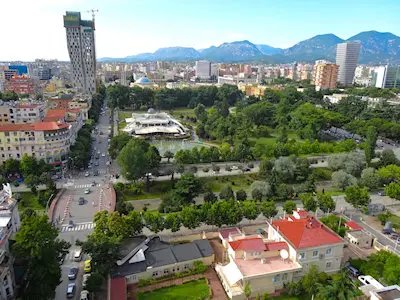 Further off the beaten path than many other destinations in the region, Albania was once completely closed off to tourists and still suits those with an adventurous spirit. Your curiosity will be rewarded. You can enjoy an unforgettable vacation among Albania's stunning coastline and mountains. You'll also earn the rare distinction of being one of very few travelers to have visited this unique and relatively untouched country.
Overwhelmed with the choices and wondering how to manage all this? JayWay Travel have 10 years experience of arranging memorable vacations in the Balkan region. They can put together an itinerary that includes not just destinations in Croatia like Dubrovnik, Split and Hvar but also any combination of the neighbouring countries, combining self-drive, public transport or chauffeured transfers, hand-picked accommodations and tried & tested local guides.
Questions? Comments?
©CroatiaTraveller 2005-2016 All rights reserved