Get Started
About Croatia
FAQ Travel
Croatia Map
Croatia Photos
When to Go
Top Sights
Accommodation
Transport
Car Rental
Croatia Ferries
Ferry Guide
Money
Adventure
Sailing
Cruises
Tours
Itineraries
Special Interests
Dubrovnik
Split
Zadar
Zagreb
Istria
Kvarner
Croatian Islands
Dalmatia

News Blog
Newsletter Archive
About
Consultations
Contact
Privacy Policy
Search Site
Site Index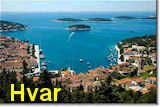 Plan your holiday in Croatia with me, Jeanne Oliver who wrote the first guidebook in English to Croatia. I've been reporting on Croatia regularly for nineteen years and I'm here to share my knowledge with you, giving you detailed, practical advice that makes travel planning a breeze. Croatia Traveller is a one-stop shop. No more jumping from site to site to plan your holiday. You'll find everything you need right here!
Why waste hours trying to figure out how to
get to Croatia?
Here, you'll find actual, up-to-date
schedules
of
flights
,
trains
,
buses,
and
ferries
to Croatia
plus all you need to know about
driving to Croatia.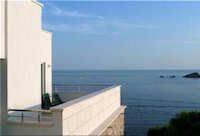 Choosing the right accommodation is vital! From hostels to private accommodation to the best hotels in Croatia, you'll get the insider advice you need. Family hotels, all-inclusive hotels, spa-resort hotels, eco-friendly hotels, I've been there!
Need advice on where to go and what to see in Croatia? Check out Croatia's top sights, best beaches, best islands, romantic spots, planning your honeymoon, my personal highlights and recommended itineraries.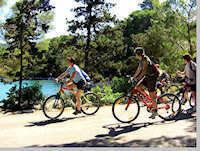 Looking for an active holiday? How about hiking, sailing, cycling, kayaking, rafting, rock climbing, fishing, scuba diving, skiing or golf in Croatia?
Whatever you decide to do, you can plan it right here with all the information you need about car rental, local ferry schedules, the Croatian railway network, local buses and driving around Croatia.
From dos and don'ts to language tips to cellphones, from travelling Croatia with kids to travelling solo, there's way too much information to list here but you can find it all in the the Site Index.
WHY GO TO CROATIA?
The Mediterranean as it used to be...
...before the developers came in and wrecked everything.You have walled cities instead of a wall of condos, local markets instead of souvenir shops, fresh locally caught fish instead of fast food.
A Long Splendid Coast
A solid 1778km (1102mi) of Adriatic coast winds around innumerable bays, inlets and coves. Add in about 1200 islands and you're talking a whopping 6000km (3720mi) of seafront. If you can't find the beach of your dreams here, it probably doesn't exist.

Good value for money
While costs have risen considerably over the last five years, Croatia still compares favorably with other EU countries on the Mediterranean, especially for meals and private accommodation.
Unspoiled nature
Clean air, clean water and plenty of meadows, forested mountains, lakes and rivers to explore are the legacy of a relatively under-industrialised country.
Easygoing people
"Nema problema" or "no problem" is the prevailing spirit which is part of the reason naturism took off here. Behave yourself and no one will pester you with nit-picking rules.
An exciting blend of cultures
The coast was long part of Italy while the interior was part of the Austro-Hungarian empire. It's convoluted history has produced a taste for both pizza and pastries, classy architecture and Latin exuberance. And when was the last time you saw people dancing with swords?
It's safe
Street crime is rare, assaults on foreigners nearly non-existent and the country untangled itself from Balkan warring in 1995.
Questions? Comments?
©CroatiaTraveller 2005-2015 All rights reserved