Get Started
About Croatia
Essentials
Croatia Map
Croatia Photos
Guidebooks
When to Go
Top Sights
Accommodation
Transport
Car Rental
Croatia Ferries
Ferry Guide
Money
Adventure
Sailing
Cruises
Tours
Itineraries
Special Interests
Dalmatia

Dubrovnik

Islands

Istria

Kvarner
Split
Zadar
Zagreb
News Blog
Newsletter
Traveller Tips
About Me

Advertising
Trip Planning
Contact
Privacy Policy

Search Site
Site Index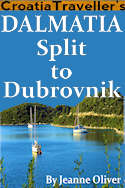 There are so many, many possible Croatia itineraries. It's hard to know where to go and what to see to maximize your Croatia holiday. Based on my own experiences in Croatia and helping dozens of other travellers to Croatia, I've come up with a few itineraries that cover most major sights. I hope these itineraries give you some ideas for planning your holiday. If you'd like a personal itinerary designed for your interests, time and budget, consider a personal itinerary consultation. Otherwise, check out these ideas:
Best of Istria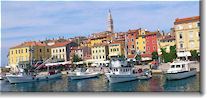 See the best of Istria from the coast to the interior in eight days beginning in Pula and ending in Porec. Both coastal towns are connected by summer ferries to Venice. This relaxed itinerary takes in beaches, islands and Roman ruins and is best done by car but possible by bus.
Istria and the Kvarner Islands

This is a great itinerary for getting off the beaten track and exploring the beaches, islands and villages of the Kvarner gulf. Beginning and ending in Pula, your two-week itinerary includes the islands of Rab, Cres and Losinj as well as the beauties of Istria. It's easy on the budget and good for families but you'll need a car.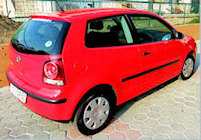 €27 for this Polo through
AutoEurope
Istrian Archaeological Itinerary

This is an excellent one-week cultural itinerary that takes you to the fascinating archaeological sites of Istria from Roman ruins to prehistoric fortresses. Along the way, you'll delight in Istria's most stunning scenery. The itinerary begins in Pula and ends in Porec. A car is necessary.
Honeymoon Itinerary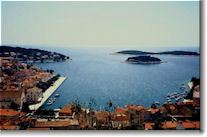 You don't have to be a honeymooner to see the best of Dalmatia in seven days . Although fast-paced, this itinerary allows you to see Croatia's most storied islands including trendy Hvar and Lokrum, the setting for Game of Thrones scenes. This route is efficient with or without a car.
Best of Dalmatia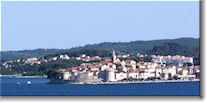 See what everyone is raving about: the Dalmatian coast and islands from Split to Dubrovnik in two weeks covering glamorous Hvar, historic Split, Korcula and Trogir, the idyllic beaches of Brela and Bol and more. This itinerary works with a car or public transport.
National Parks & World Heritage Sites

Beginning in Zagreb and ending in Dubrovnik 10 days later, this itinerary includes the glorious national parks of Plitvice Lakes and Mljet Island plus the World Heritage Sites of Split, Trogir and Dubrovnik. This itinerary works equally well with a car or public transport.
Island-Hopping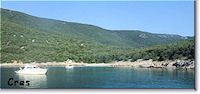 These one week itineraries explain how you can see the maximum number of islands whether by car or local transport in both northern and southern Dalmatia.
Or perhaps you'd like to relax and let someone else
handle the details?
Then, consider these tours from Viator
Questions? Comments?
©CroatiaTraveller 2005-2017 All rights reserved