Get Started
About Croatia
Essentials
Croatia Map
Croatia Photos
Guidebooks
When to Go
Top Sights
Accommodation
Transport
Car Rental
Croatia Ferries
Ferry Guide
Money
Adventure
Sailing
Cruises
Tours
Itineraries
Special Interests
Dalmatia

Dubrovnik

Islands

Istria

Kvarner
Split
Zadar
Zagreb
News Blog
Newsletter
Traveller Tips
About Me

Advertising
Trip Planning
Contact
Privacy Policy

Search Site
Site Index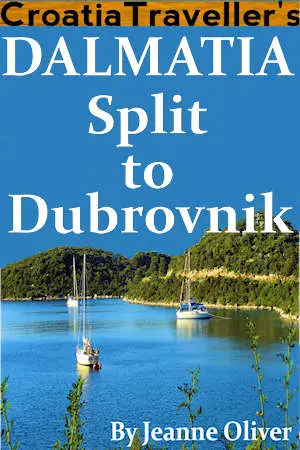 Also available on: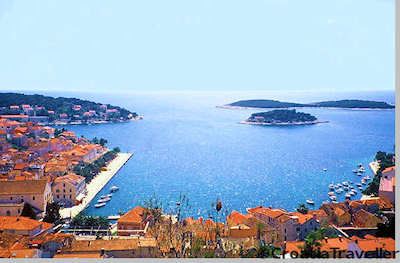 Hvar Town
Or perhaps you'd like to relax and let someone else
handle the details?
Then, consider these tours from Viator?
You don't have to be on your
honeymoon
to enjoy this
one-week itinerary from Split to Dubrovnik
but if you are you'll want to surround yourself with
romance
: the romance of
ancient towns,
fine architecture,
idyllic beaches,
artfully decorated hotels and the
exhilaration of being part of nature.
The nautically inclined might want to take a cruise or charter a yacht but here's a possible itinerary combining the best of the southern Dalmatian coast and islands.
I've assumed that you fly into Split and out of Dubrovnik. You can do it in reverse of course. I strongly recommend that you rent a car for this itinerary as you'll be better able to explore the islands. By the way, you don't have to be on an official honeymoon to enjoy this itinerary!
Would you like a custom itinerary? I can design itinerary just for you, your interests, allotted time and budget. See more.
Duration: 7 days
Start: Split
Finish:Dubrovnik
Day 1
Spend the morning soaking up Split's Diocletian's Palace in the center of Old Split. Spend the afternoon in the UNESCO site of Trogir, just a short drive or bus ride away.
Recommended Hotel in Split: Piazza Luxury Rooms
Day 2
Head to Hvar Island either by passenger ferry or via a car ferry to Stari Grad. (see getting to Hvar Island). Enjoy the welcoming harbour and scintillating nightlife of Hvar Town.
Recommended Hotel in Hvar: Holiday Home City Walls
Day 3
Make a day trip to the gorgeous Pakleni Islands, only a short boat ride away.
Day 4
Head to Korcula Town, the alleged birthplace of Marco Polo, either by passenger ferry or driving (Sucuraj-Drvenik then -Ploce-Trpanj then Orebic-Korcula). The Venetian architecture makes a fascinating contrast to Hvar.
Recommended Hotel in Korcula: Lesic Dimitri Palace
Day 5
Either take a bus, a catamaran or drive to Dubrovnik via the Peljesac Peninsula. (see getting to Dubrovnik)
Recommended Hotel in Dubrovnik: Villa Dubrovnik
Day 6
Walk Dubrovnik's famous walls and explore the old town, visiting the Franciscan Monastery, Rector's Palace, and Dominican Monastery.
Day 7
Pamper yourself with a day trip to one of Dubrovnik's offshore islands: Lokrum (where Game of Thrones was filmed) Mljet and its two inland lakes or the Elaphiti Islands.
Honeymoons can be complicated to plan. Why not try a professional? I recommend JayWay Travel.
Questions? Comments?
©CroatiaTraveller 2005-2017 All rights reserved