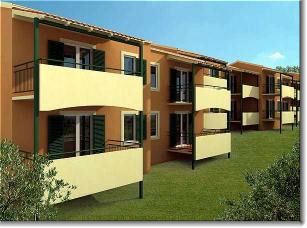 Four-star accommodation:Koversada Blesicka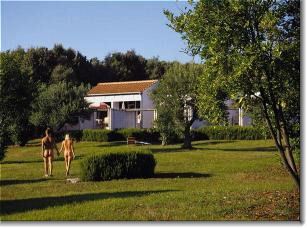 Private villas: Koversada Villas

Ever since Edward VIII and Wallis Simpson went skinny dipping off the coast of Rab Island in 1936, Croatia has been a prime destination for European naturists. The entire length of the coast is dotted with 20 official naturist resorts such as the mega-camp Koversada in Istria and plenty of casually naturist coves such as on Lokrum Island near Dubrovnik, Crveni Otok near Rovinj, and the Pakleni Islands near Hvar.
Naturist beaches and camps throughout Croatia are marked "FKK". Some forbid bathing suits altogether and some have a "clothing optional" policy. The larger, more "official" sites welcome families, couples and women but single men are usually required to show the International Nudist Federation membership card.
Naturist camps are especially popular with German visitors but you'll rarely find a Croatian soaking up the sun without a bathing suit.
As a point of etiquette, do not open your own naturist beach, especially if it's within sight of a town or village. Look for the "FKK" sign or join other naked bathers.
An excellent site for all matters naturist in Croatia is Cronatur And for naturist holidays, try Peng Travel.
More from Croatia Traveller
About Croatia
Quick Facts
Travel Questions
From electricity to money, costs & weather; all you need to know to plan a successful trip

Croatia Maps
Find out where you're going using this map collection
Planning
When to Go
Spring, summer winter, fall plus a month by month guide

Top Sights
See what everyone is raving about.
Accommodation
Find out where to stay and how to get the best deal
Transport
Get around by car, ferry, plane, train & bus
Inspiration
Adventure
Outdoorsy? Here are some ideas.
Itineraries
How to fit it all in and make your trip work
Questions? Comments?
©CroatiaTraveller 2005-2015 All rights reserved