Find fun tours & activities in Croatia!
BUY NOW! $3.99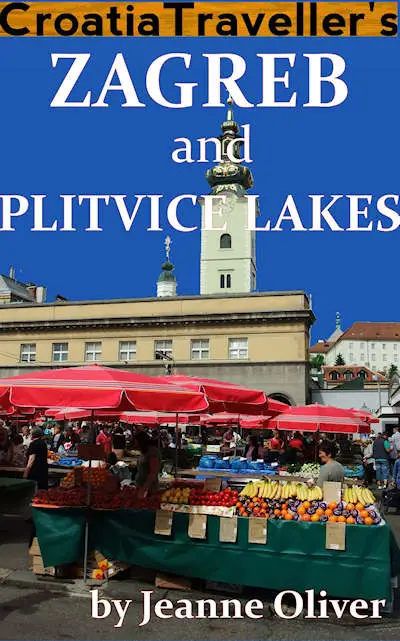 Croatia Traveller's Zagreb and Beyond is a comprehensive guide to Croatia's capital city and its surroundings. Find out how to organize a day trip to stunning Plitvice Lakes National Park, a UNESCO World Heritage Site, or take a tour of the region's fairy tale castles. Stroll the streets and alleys of Zagreb's Upper Town and be transported to another time. Explore Zagreb's quirky museums such as the Museum of Broken Relationships. Find out where to taste authentic local dishes and party the night away in one of Zagreb's sizzling nightclubs.
HERE'S WHAT YOU GET:
Inspiration
52 full-color images
professionally-written prose
Planning
temperature and precipitation information and charts
festivals and events
top highlights and suggested day trips
Orientation
8 full-color maps
how to visit Plitvice Lakes National Park
Transportation
getting to and from Zagreb airport
how to use the bus and tram system or take taxis
driving times and parking information
Information
opening hours and prices of all major sights
cultural, architectural, historic and artistic background on all sights
Communication
Croatian language section with 20 helpful phrases, pronunciation guide, numbers, days and months
all about mobile phones, useful numbers and getting online
Accommodation
advice on which neighborhoods are the best
description, location, pricing and contact information for airport hotels plus hotels at all price levels
Entertainment
the best bars, clubs and discos in the city
Insider Tips
the best restaurants for local specialties
where the locals eat
the best shopping deals
how to avoid the crowds
BUY NOW! $3.99
Recommended Tours
More from Croatia Traveller
Questions? Comments?
©CroatiaTraveller 2005-2019 All rights reserved