Vis Island accommodation is a low-key affair. Although hotels are few, guesthouses, apartments and villas are plentiful. There's also a lot of brand-new apartments and homes. The real estate boom that followed the filming of Mamma Mia 2 meant that a lot of properties were purchased and renovated with an eye to profiting from the expected tourist influx.
Where to stay on Vis island? Most accommodation is located in either Vis town or Komiza. Komiza is busier and makes an excellent choice if you plan to take a boat to the Blue Cave of Bisevo. Vis town is quieter with more traditional architecture, particularly in the Kut neighbourhood. Komiza has a better beach than Vis town but most of the island's best beaches lie closer to Vis town. For total relaxation and privacy, check out the vacation homes on Vis island which are in more outlying locations.
stay in Vis Town
Four-star hotels in Vis Town
Hotel San Giorgio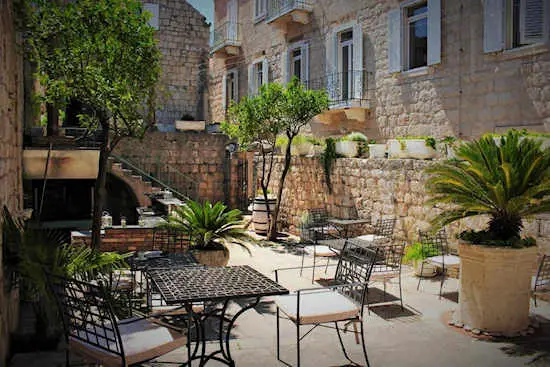 This is the only four-star hotel on the island and it is a beauty. Located in the Kut neighbourhood, this small, family-run establishment provides personal service in a stone house surrounded by gardens.
Three-star hotel in Vis Town
Hotel Issa
The best that can be said is that the location in Vis town center is good. This large hotel is badly in need of an upgrade.
Two-star hotel in Vis Town
Hotel Tamaris
Also well-located in the town center, this basic hotel offers decent value for money.
Private Accommodation in Vis Town
Apartment Mar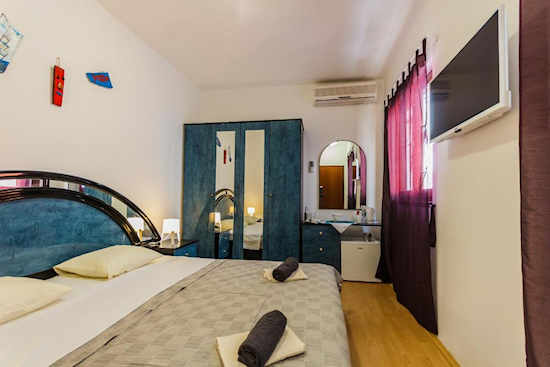 I can personally recommend this new establishment as I was delighted with my stay. The hostess, Issa, couldn't be more helpful and accommodating and the location in the center of Vis town was perfect. There are rooms with a "kitchen corner" that includes a mini-fridge and an electric kettle and also a full apartment. New and renovated, everything worked perfectly. Be aware that there are stairs to the apartments but Issa is happy to help out.
For a more upscale experience try the new Bella Vista Suites or Villa Mediterana which have pools or the flashy Villa Tangerine.


Stay in Komiza
There's only one hotel in Komiza-- the Hotel Bisevo--but there is a wide array of apartments and guesthouses. Try Apartments Zambarlin which is well-located and has a pool. Near the beach is Komiza Provita Guesthouse which has comfortable studios.