As Dalmatia's  least touristed coastal city, Sibenik (pronounced She ben ik) makes a good stop for those seeking an authentic Dalmatian experience in one of Croatia's most historic towns. Located roughly halfway between Split and Zadar, Sibenik is the capital of Sibenik-Knin county and near two national parks: Kornati Islands and Krka Waterfalls.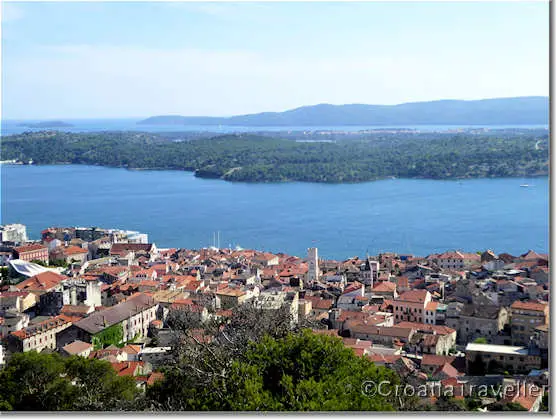 The city stretches along the estuary of the Krka river and St Anthony Channel with the Sibenik Channel and the Sibenik archipelago in the distance. (See Sibenik on a map of Dalmatia ) The medieval town center is a well-preserved urbanscape of graceful squares and winding stone streets that climb up to three hilltop fortresses. There are tons of things to do in Sibenik but by far the most magnificent sight is the the Cathedral of St James (Sv Jakov), a World Heritage Site. It's worth a detour just to see it. St Nikola Fort is a new World Heritage Site just out of town that is being spruced up and readied for visits.
Sibenik is more of a cultural destination than a beach destination (although there are a few good beaches out of town) but between 24 churches, six monasteries, museums, an aquarium and four fortresses there's a lot of culture to experience. For natural beauty it's easy to day trip to one of the offshore islands, the resort town of Vodice or Krka Waterfalls National Park.
Fast Facts
Population: 34,300
Location: 91km from Zadar; 88km from Split
Nearest airport: Split Airport
History: First European city to receive electricity (1895)
Things to Do in Sibenik
Visit the Cathedral of St James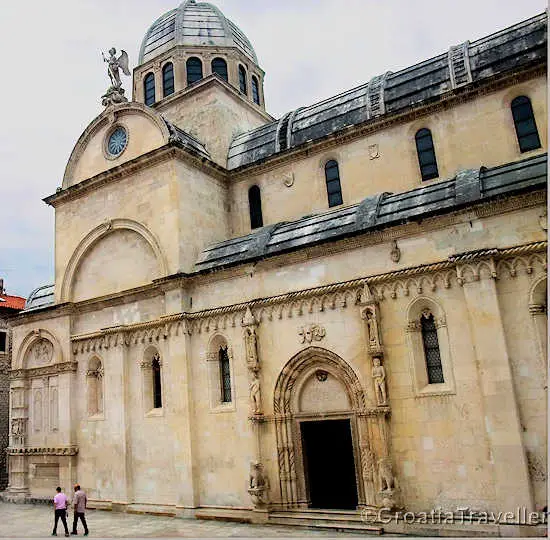 Built entirely of stone without wooden supports and adorned with 71 sculptured friezes of incredible individuality, this 15th-century cathedral reflects a marriage of Italian and local styles. The great Dalmatian builders, Juraj Dalmatinac and Nikola Firentinac did most of the work and successfully fused Gothic and Renaissance styles. The Saint James (Sveti Jakov) Cathedral became a World Heritage site in 2000 and was recently used as a set in the television series, Game of Thrones. Read more about St James Cathedral.
Have a Drink in the St Lawrence Monastery Garden


Right in the center is a beautifully renovated medieval garden located in the monastery of St Lawrence (Sv Lovre). Although neglected for a century, this garden renovation was designed by award-winning landscape architect Dragutin Kiš, who followed the traditional  medieval layout: a cross path with a small well at its centre. The entire garden is enclosed by bushes and old scented roses. At the centre  is a collection of decorative thyme. As it is part of a monastery,visitors can also visit the Gospina Spilja ("Cave of the Lady") and the St Lawrence Church, both part of the St Lawrence monastery.
Tour the Four Forts
Before there was Sibenik the city, there was Sibenik the fort-city. The high hills looming over today's Sibenik made ideal lookout posts. The first three forts are easy to visit by foot from the town center while St Nikola fort is only accessible by boat. An admission ticket of €7 includes access to the St Michael's, Barone and St John forts.
St Michael's Fort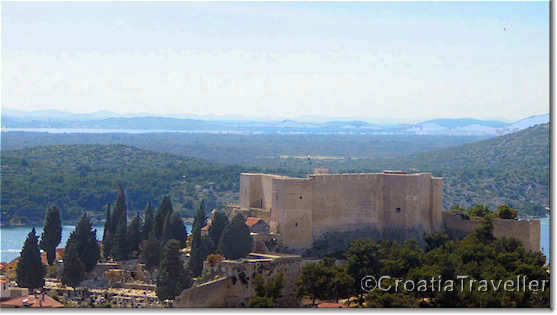 Perched on a hill 60m above sea level, St Michael's fort has been lavishly restored and now includes an open-air theatre that has become the center of Sibenik's cultural life. (Find the concert program here) It was in this ancient fort that Sibenik's history began and a series of panels explains its importance from prehistoric tribes to the Romans and Venetians. Don't miss the well-preserved water cisterns. Theoretically a garrison of 40 soldiers could hold out for a year with this water supply except that the water was frequently contaminated.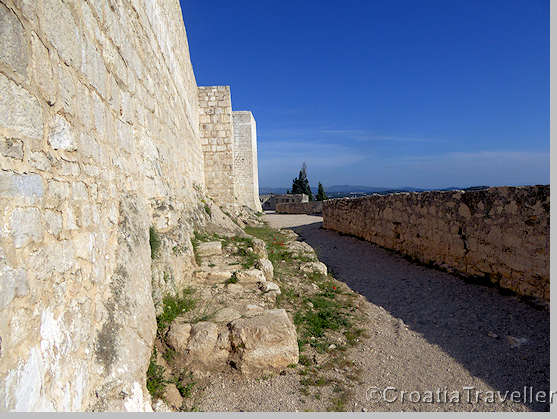 Barone Fort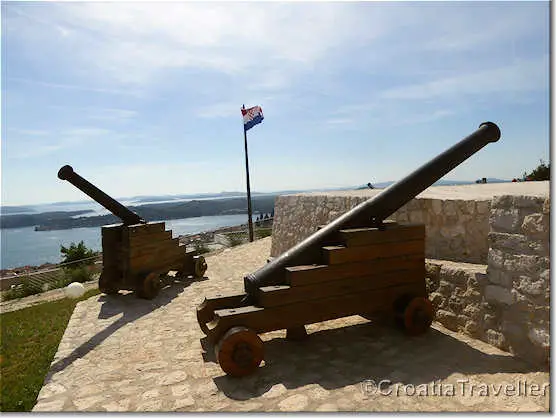 Opposite St Michael's fort on Vidakusa hill, Barone and nearby St John's fortress were quickly erected in response to an emergency. In the summer of 1646, the Ottomans were on the march and a frightened populace demanded that the Venetian government protect them. Both forts were constructed during August and September and did the job they were built to do: defend against the Turks. In the battle of Candia, Baron von Degenfeld, a German in Venetian service, led the defense. In addition to magnificent views, Barone fortress is worth a visit for the innovative virtual reality system that recreates the decisive battle. On summer nights, the fort becomes an open-air cinema showing subtitled art house favourites.
St John's Fort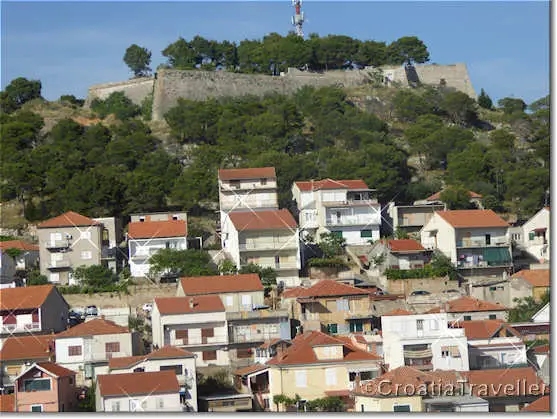 Only a short walk up the hill from Barone fortress, St John's fort is awaiting restoration. Meanwhile, the Mediterranean greenery growing around the star-shaped structure is pleasantly evocative.
St Nikola Fort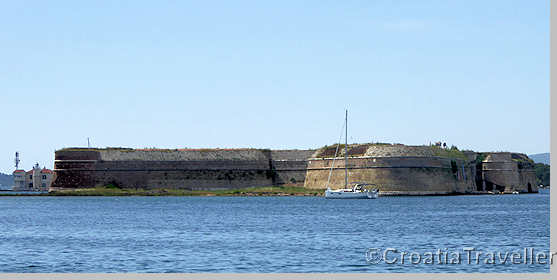 The unusual island fortress of St Nikola is part of the Venetian Defensive System that Unesco has recently inscribed on its list of World Heritage Sites. It was also built in response to the Ottoman threat in the mid-16th century. With its unique triangular shape and sturdy construction, it became the strongest fort on the Croatian coast. A lengthy reconstruction process is now complete and the fortress is open to a limited number of visitors who have purchased a boat tour. To become part of the lucky few, buy tickets online at kanal-svetog-ante.com. The boat leaves from obala Franje Tudjman at Split harbour and includes the services of a multilingual guide.
Stroll St Anthony Channel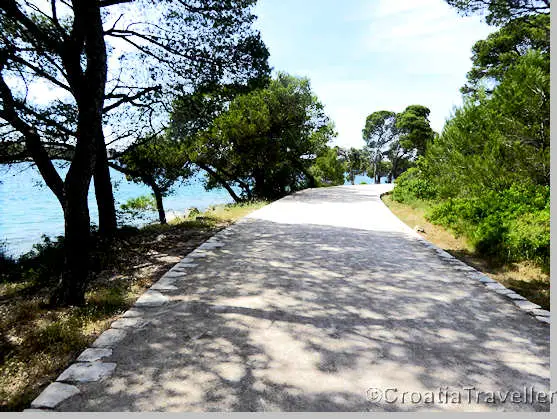 The best view of St Nikola fort is from St Anthony Channel which protects the western entrance to Sibenik. A short taxi ride takes you to a lovely and tranquil walkway along the sea. Stretching 4.4km the shaded walkway takes you to well-signposted viewpoints over the Sibenik archipelago and several local swimming coves. Explore further and you'll find St Anthony cave which contains a small chapel, an undersea tunnel used by Yugoslav warships and a medieval pier. Not far away is Jadrija beach, a developed beach with concrete platforms and changing cubicles.
Visit Krka National Park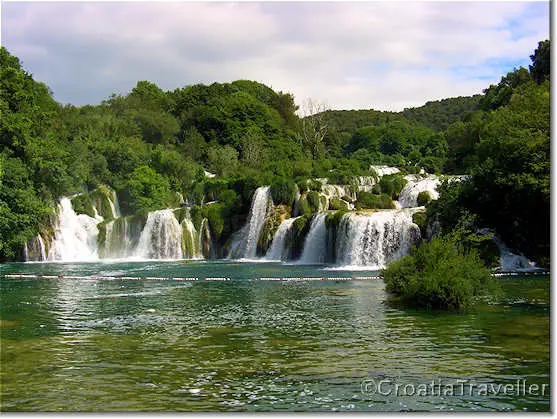 Krka Waterfalls National Park is only a short 30-minute hop by bus or car from Sibenik and offers spectacular waterfalls and Visovac, a 14th-century island monastery. There's even a swimming area under the falls. The entrance to the National Park is at Skradin which is well connected by bus from Sibenik. More.
Eat at Pelegrini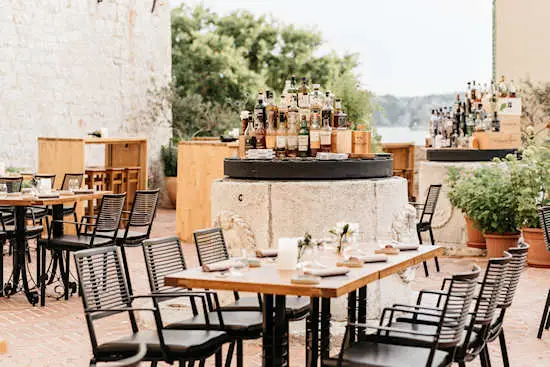 Michelin-starred Pelegrini restaurant is the best restaurant in Croatia and worth a detour to visit. Chef Rudolf Stefan accents farm-to-table freshness and draws on Croatia's varied history to weave together Venetian, Austrian, French and Ottoman influences. The ambiance is pure Sibenik with tables overlooking the cathedral.
Check out the Aquarium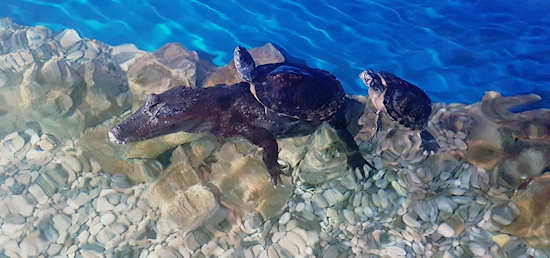 If the kids are burned out on cathedrals, take them to the Sibenik Aquarium-Terrarium which happens to be just steps away from the Cathedral. This well-presented collection of fish, reptiles and sea creatures gives a good idea of regional aquatic life. See the Facebook page for details.
Get History at the Sibenik Museum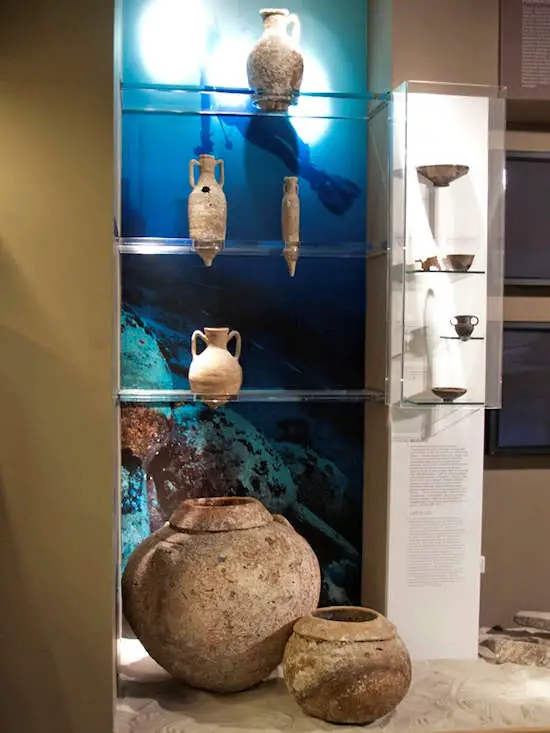 Housed in the 17th-century palace of the Rector or governor, the City Museum traces Sibenik's history from the 6th century BC to the 18th century. The long opening hours and central location make the museum a convenient way to enhance your understanding of Sibenik. More details at the museum website.

Who knows when Sibenik was founded? It's unclear but the town probably dates back to the 9th century when St Michael's fortress was built on a hill. Then came a merry-go-round of Hungarian, Croatian, Byzantine, Venetian, Bosnian and Hercegovinan rulers until Venice bought it outright in 1409. Although attacked by the Ottoman Turks several times, Sibenik never fell and remained part of Venice until 1797. More.
Getting to Sibenik
There are no ferries that connect Sibenik with other coastal destinations but there are plenty of buses.Most of the many daily buses running between Split and Zadar make a stop there and there are frequent buses from Dubrovnik (see the schedule at buses from Dubrovnik). Buses along the coast are popular and can fill up. An advance booking is recommended for those on a tight schedule. Sibenik is also connected by bus from Zagreb.
Book a bus or car to Sibenik
You could stay in town but most people head out to the Solaris Beach Resort on the outskirts of town. Find out more about
where to stay and the best accommodation deals in Sibenik
.
Tourist Information
The Sibenik tourist office (tel 022-214 411) is in the town centre at Obala Tudjmana 5.
Last updated: March 22, 2023