Croatia is an ideal destination for seniors because of the vast choice of travel experiences. Museums? Check. Wellness? Check. Beautiful scenery? Double check. And, with an open calendar, retired people can take advantage of lower prices, moderate temperatures and less crowds in off-season travel. In addition, Croatia offers a safe travel experience with few health risks other than getting too much sun!
One great way to see the best of Croatia is on a relaxing tour or a cruise. But you're the independent type? Read on.
Tips for Seniors in Croatia
Choosing Accommodation
The first choice is whether you should stay in a hotel or rent an apartment. In most cases, seniors will find it more comfortable to stay in a hotel, not least because of the availability of an elevator. Although beautiful renovated apartments exist throughout Croatia, there are likely to be steps leading up to an apartment rental. Owners will most graciously agree to carry luggage up the stairs but it's best to request that service in advance. The availability of a 24-hour front desk is also convenient for travel advice and untangling problems.
Medical Care
The quality of medical care in Croatia is up to European standards although more expensive than other European countries. Dental care is excellent and usually much cheaper than elsewhere. Most doctors, dentists and pharmicists speak English well. Pharmacies are a good first stop for any minor ailment but it's best to arrive with a full supply of any prescription medicine in case it's
not available. Foreigners are entitled to free emergency care at hospitals but for peace of mind I recommend a good travel insurance policy.
Discounts
Unfortunately, senior discounts are rare. Croatia Airlines offers a small discount on flights for those 65 & over but that's about it.
Transport
Buses are an easy and comfortable way to get around Croatia. The driver handles luggage and places it under the bus. Ferries are essential for visiting the islands. Passenger ferries are fast and have more lines out to the islands but car ferries have elevators and are generally more spacious and comfortable. Find out more about ferries in Croatia.
Best Destinations for Seniors
Let's just assume that hot nightlife is not a big priority and that a leisurely exploration of cultural and natural splendours is. The following top sites can all be visited on a relaxed 10-day itinerary using buses and ferries only. (See more Croatia itineraries) With more time, check out the wonders of Istria.
Dubrovnik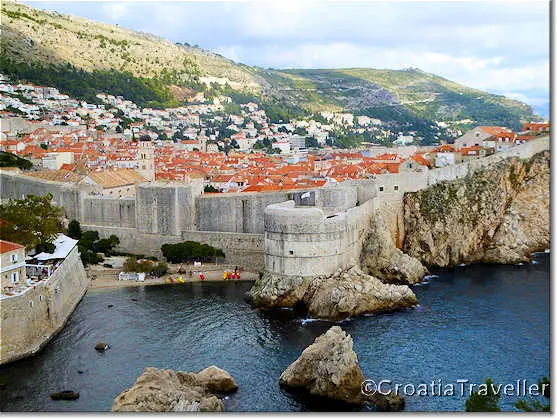 Any Croatia itinerary must include Dubrovnik, the "pearl of the Adriatic". The old town is easy to explore on foot and an off-season stay means fewer visitors crowding into town. Steep stairs rise from the town center to the northern walls which could be difficult for visitors with mobility issues. There are also stairs to access the walls though the walls themselves are easy enough to walk. Private accommodation in the old town is sure to involve stairs. See more about planning a trip to Dubrovnik.
Plitvice Lakes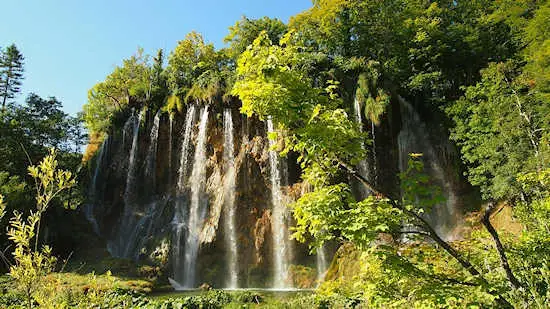 The lakes and waterfalls of Plitvice Lakes National Park are eye-poppingly gorgeous. Even with a system of buses and boats, it can be arduous to see the entire park in one day. Try to allot two days to truly appreciate the park. The lower lakes are easier to navigate than the upper lakes where the ground can be uneven. See more about planning a trip to Plitvice Lakes.
Split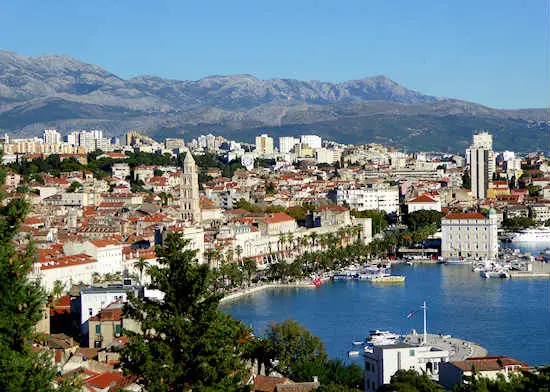 In addition to housing the Roman-built Diocletian's Palace, Split is a great base to discover the region. It's easy to take a day trip to Hvar island (except in winter when passenger ferries stop) or to Trogir or go further on to Sibenik and the Krka Waterfalls. See more about planning a trip to Split.
Korcula Island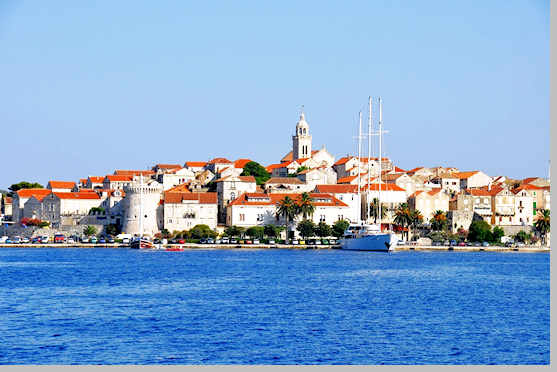 Sometimes called a "little Dubrovnik" for its encircling walls, Korcula town is a stunning urbanscape of Venetian gothic architecture. Visitors with mobility issues may find it challenging to navigate steps within the old town but anyone who has been to Venice will appreciate this excursion into the heart of the Venetian empire. Find out more about planning a trip to Korcula island.
Vis Island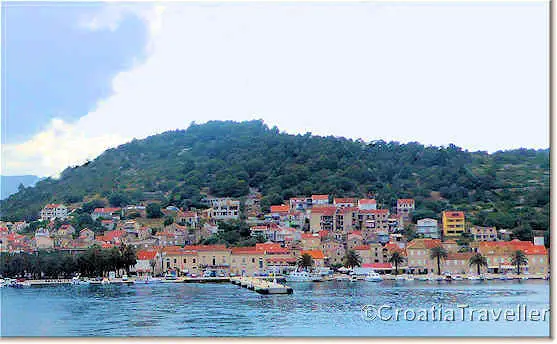 Beautiful and tranquil Vis island has recently gained international renown as the filming location for Mamma Mia: Here We Go Again. Visit the Roman and Greek ruins in Vis town as well as the excellent archaeological museum. Take a bus to Komiza or organize a visit to the Blue Grotto. Find out more about planning a visit to Vis island.
Zagreb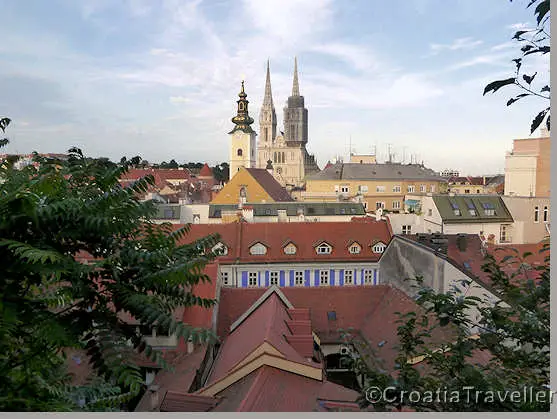 Croatia's capital city offes a wealth of museums, excellent dining, parks and an upper town that's like a mini-Prague. The mittel-Europa vibe of Zagreb is a fascinating contrast to the Italian-flavoured coast. With an excellent public transportation system, it's an easy city to navigate even for the mobility-impaired. Find out more about planning a trip to Zagreb.