The main places to stay on Korcula Island are Korcula Town and Lumbarda although some find it convenient to stay in Vela Luka. The only luxury hotel on the island is the top-level Lesic Dimitri Palace Aparthotel in Korcula Town which pampers visitors with exquisite decoration and an elaborate spa center.
After years of benign neglect, Korcula hotels have been upgraded to solid four-star hotels, thanks to investment by the Aminess group. The venerable Hotel Korcula with its convivial terrace is now the Aminess Korcula Heritage Hotel and the old Hotel Liburna is now the Aminess Hotel Liburna. The gorgeous Aminess Port 9 hotel, opened in 2017, provides a resort experience only a 20-minute walk from the town centre.
There's also plenty of private accommodation. Some private accommodation in Korcula town is in the attractive Sv. Nikola neighbourhood.
Sv Nikola
There's also excellent private accommodation in the Old Town but beware of steps. I stayed in the small but friendly Guest House Old Town and can recommend it heartily as a budget option.
If you want to be in the centre of the action, choose Korcula Town. There are a number of restaurants, cafes and bars in town and it's easy to rent a car or motorcycle to see the rest of Korcula Island.
For beaches, Lumbarda is your kind of place as this quiet little village borders several sandy beaches. The two hotels are less than outstanding. I recommend the Pansion Guest House Bebic which offers comfort and excellent, friendly service.
To get away from it all, choose the wonderful new Aminess Lume Hotel in the seaside village of Brno.
Vela Luka is a quiet fishing port with a wide harbour. Stay in the relaxing Hotel Korkyra.
Five-star hotels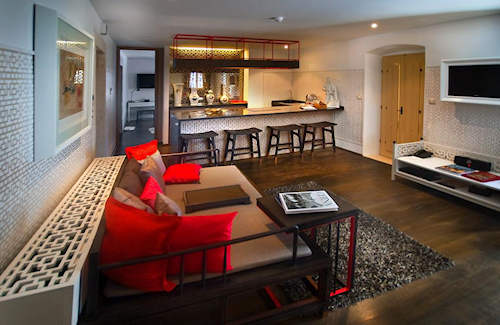 Lesic Dimitri Palace Aparthotel
Four-star hotels in Korcula Town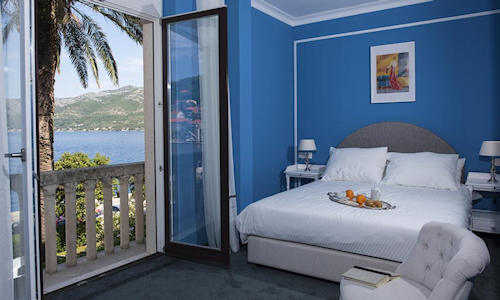 Aminess Korcula Heritage Hotel
Three-star hotels in Lumbarda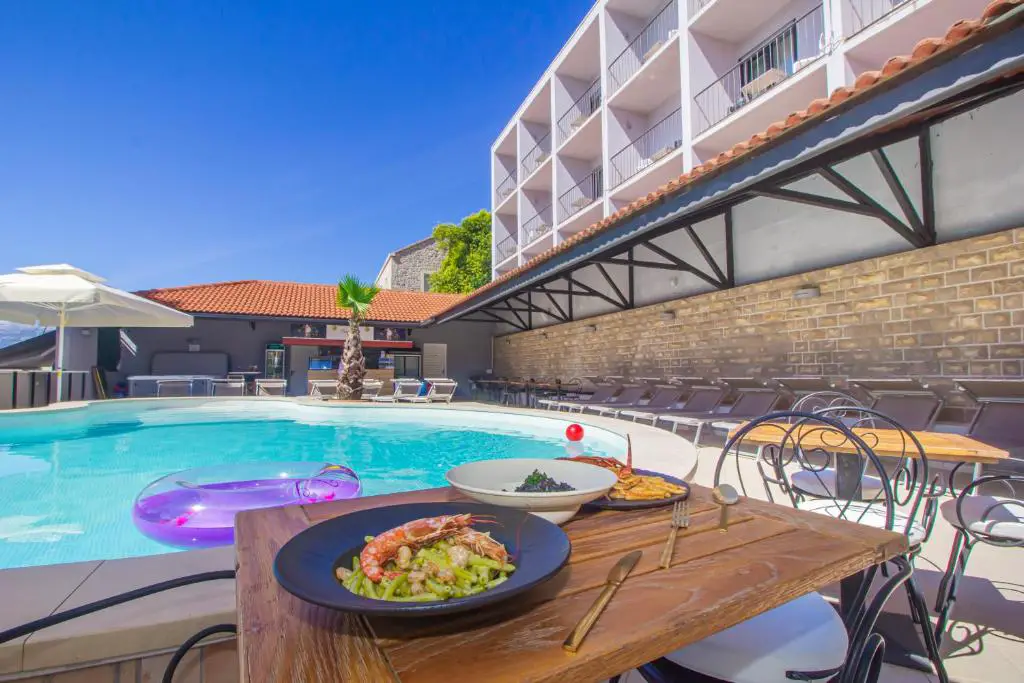 Heritage Hotel Lumbarda
Four-star hotels in Vela Luka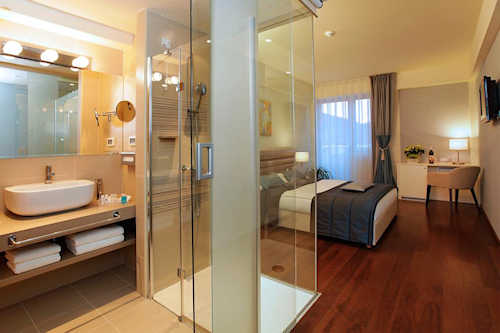 Hotel Korkyra
Three-star hotels in Vela Luka
Staying in Zrnovo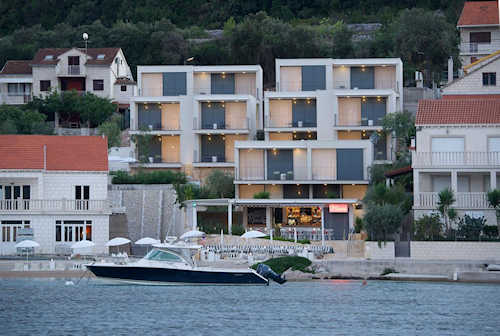 Tara's Lodge Hotel --four stars
Further Resources
All about Korcula in Croatia Traveller's Dalmatia: Split to Dubovnik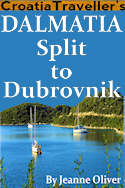 Related Pages
Lumbarda
Korcula Island
Korcula Town
Vela Luka
Getting to Korcula