Rovinj is the most beloved town in  Istria, a top sight in Croatia, and one of its most romantic spots. The sheer physical beauty of Rovinj is exhilarating. The pastel houses crammed onto a peninsula catch the sunlight during the day and shimmer with light at night. The Venetian bell tower of the St Euphemia Cathedral extends like a punctuation point to the sky.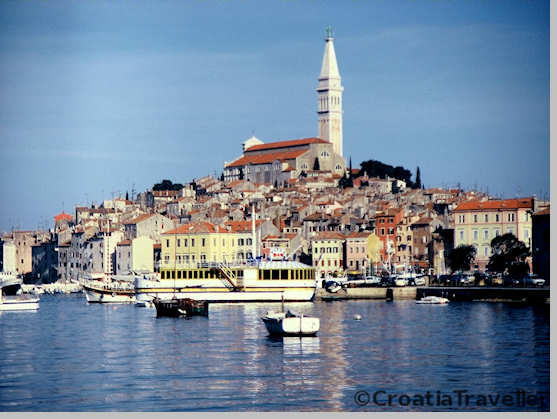 Part of the Venetian empire for centuries, the historical center is crammed with reminders of Venice from the St Euphemia bell tower modeled after St Mark's in Venice to the Venetian lion decorating many buildings.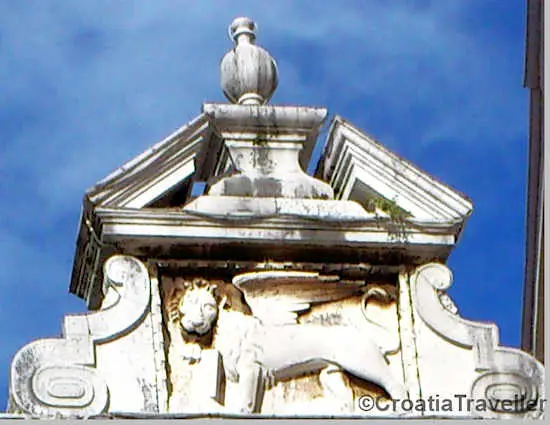 Rovinj maintains close cultural and historical ties with Italy. Fast boats link Rovinj and Venice in the summer which bring a crowd of Italian tourists. Restaurants augment local seafood with creative pasta and pizza dishes not only to tempt their visitors but because the locals have developed a taste for Italian cuisine. Most Rovinj residents are fluent in Italian; many work or have worked in Italy.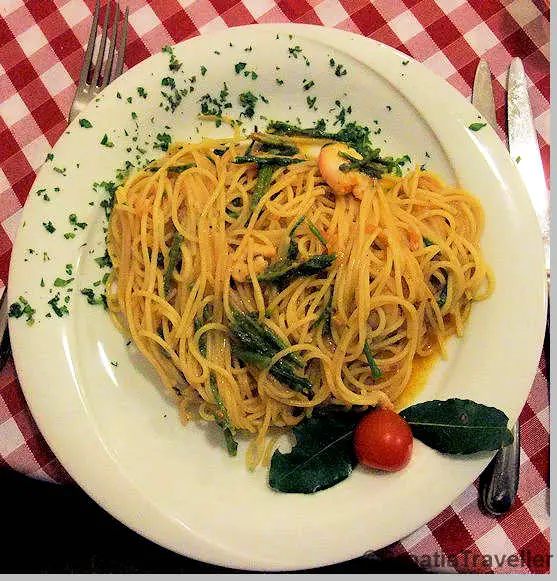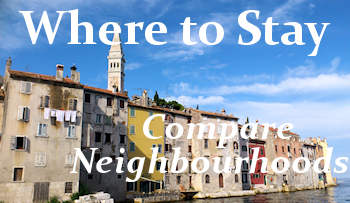 Rovinj is a hugely popular destination. You'll find three world-class luxury hotels in Rovinj, including what some say is the finest in Croatia, the new Grand Hotel Park. There are also four-star hotels, budget hotelsand plenty of rooms and apartments and you can even stay in a lighthouse. The old town has smaller, boutique hotels while the large, luxury resort hotels are near Zlatni Rt Nature Park, an easy and pleasant coastal walk from the town centre.
[Find out more about where to stay in Rovinj]
Geography
The historical center of Rovinj is completely contained within an oval peninsula about 2 kilometres long. Offshore are 16 islands and islets, several of which can be reached by boat. The most popular offshore islands are Crveni Otok and Katarina which has a large hotel. Shops, bars, restaurants and residences spill out from the Old Town onto the neighbouring streets and line the southern harbour. Walk east for 20 minutes along the animated harbour promenade and you come to leafy Zlatni Rt nature park, a tranquil pine forest lined with beaches.
[See my video orientation tour of Rovinj below]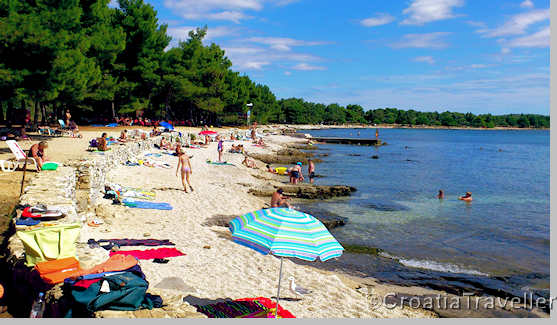 Zlatni Rt beach

things to see & do
Explore the Old Town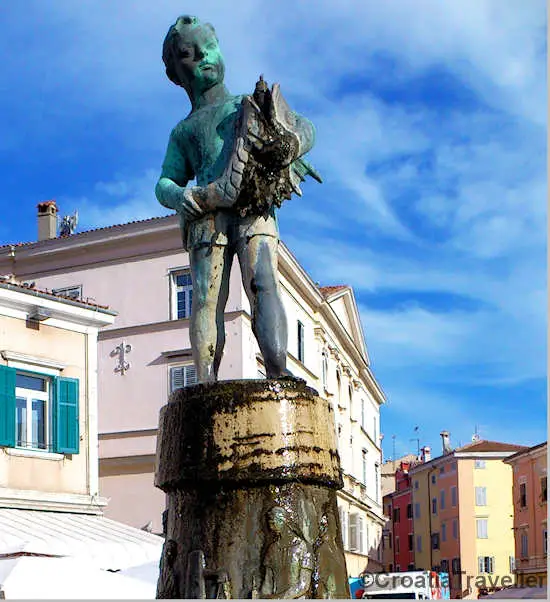 Wander the jumble of side streets to find the sea peeking out of unlikely corners. Ramshackle houses alternate with facades decorated with fine carving. Suddenly there's an ancient arch or plaza centered around a sculpted fountain.
[Get more details on Rovinj's old town highlights]
Climb the Hill to the Cathedral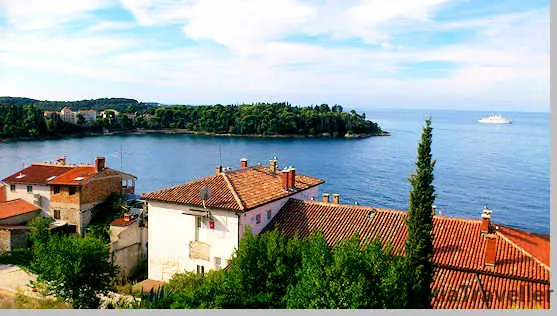 The streets wind up the hill to Rovinj's landmark Cathedral of St Euphemia. Visit the Cathedral and enjoy the sweeping view of Rovinj's indented coast.
See the Fishermen Haul in Their Morning Catch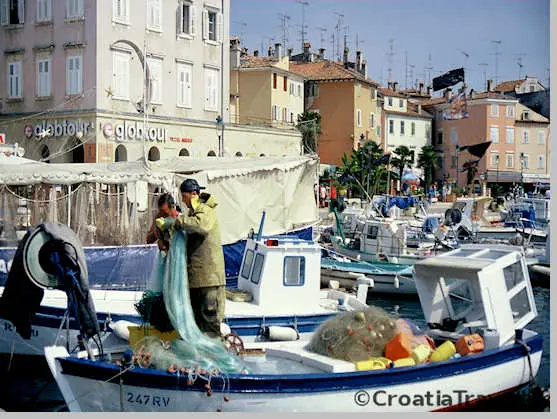 Part of Rovinj's charm is that it's still an active fishing port. Head down to the harbour in the morning and examine the day's catch.
Hop a Boat to Red Island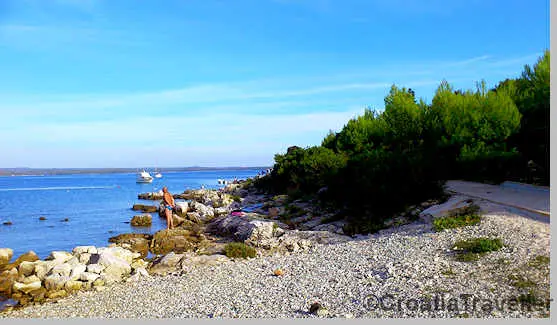 Only a 20-minute boat ride and you are in Red Island (
Crveni Otok
) where shady paths connect secluded rock and gravel beaches.
More
.
Lounge in Luxury at the Monte Mulini Beach Club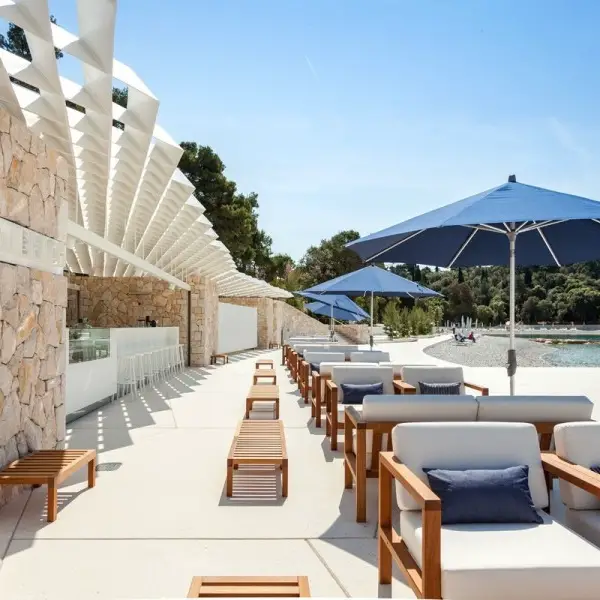 For a luxurious beach experience, the new Monte Mulini Beach Club is the place. Located on Lone Bay near the Zlatni Rt Nature Park and between the five-star hotels Monte Mulini and Hotel Lone, this stunning beach club represents the latest in minimalist design and maximal comfort. It is one of the best beach clubs in Croatia.
Watch the Sunset from Valentino Beach Bar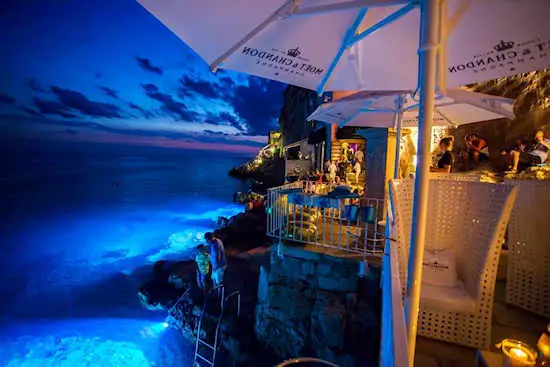 This classy bar and lounge has become legendary for its relaxed and elegant seaside vibe. Sipping a cocktail as the sun slips into the sea on a warm summer night is an unforgettable experience. See their website for details.
Enjoy Fine Dining at Monte Restaurant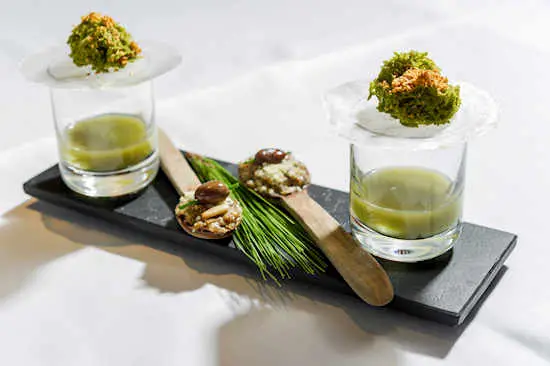 Croatia's only Michelin-starred restaurant serves up a mighty gastronomic experience. The ingredients are the freshest and the preparation is thoroughly modern with a nod to Istrian classics. More on their website.
Take a Day Trip to Motovun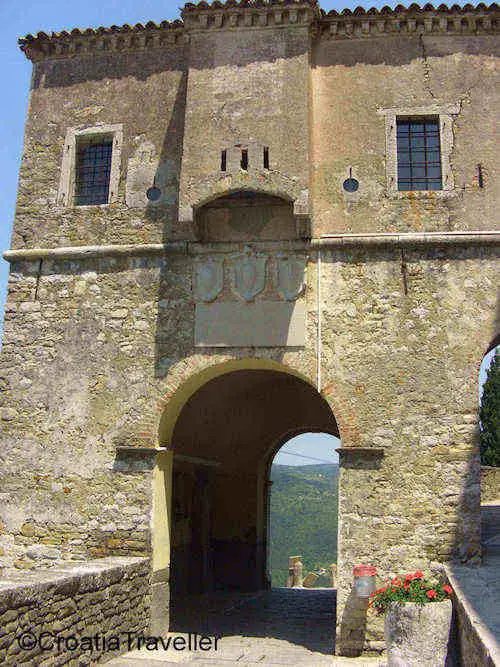 Rovinj is a great base for day trips and one of my favorites is the hill village of Motovun. The system of walls, gates and Venetian Renaissance architecture is simply stunning.
[Get more suggestions for day trips from Rovinj]
Rovinj has a regular passenger ferry connection to Venice that runs spring through fall but there are no ferry connections whatsoever to the Croatian coast and no train station. Not to worry: buses run everywhere. More.
Rovinj was originally an island that was not connected to the mainland until 1763 and it was under the rule of Venice from the 13th to 18th centuries. For nearly 30 years in the 20th century Rovinj was actually a part of Italy. Read more.
Rovinj Travel Planner
Transport
Getting to Rovinj

There are no trains to Rovinj but there are buses, ferries and good roads.
Orientation Video
Take a look at this orientation video where I explain Rovinj's north and south harbours, parking areas and ferry dock.
Tourist Information in Rovinj
The Rovinj tourist office (tel 052-811 566) is on Obala Pina Budicina 12 just off the main square.