For a small country, Croatia has no shortage of Unesco-certified World Heritage Sites. There are ten of them as of 2022! Croatia became a member of Unesco in 1992, shortly after independence and has been regularly contributing sites ever since.
According to Unesco, "Heritage is our legacy from the past, what we live with today, and what we pass on to future generations. Our cultural and natural heritage are both irreplaceable sources of life and inspiration". Croatia's World Heritage Sites demonstrate either outstanding cultural value or are natural wonders. In either case, they are among the best that Croatia has to offer and one or more should be visited on any visit.
Following are Croatia's contributions to Unesco's World Heritage Site list:
Diocletian's Palace in Split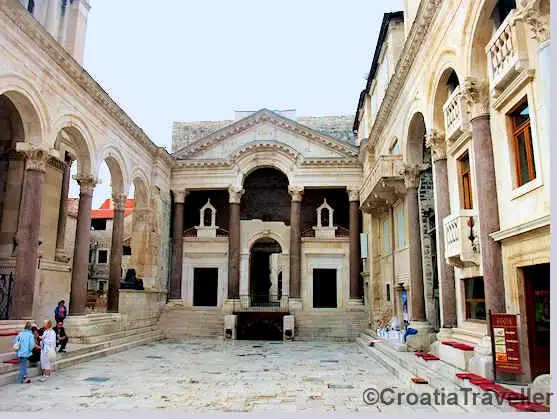 Emperor Diocletian's Palace in Split became a World Heritage Site in 1979. Begun in the late 3rd century, the palace was rebuilt and reconstituted many times since then and displays nearly every possible architectural style from the Romanesque to the Baroque. The emperor's mausoleum, Gothic palaces, medieval fortifications and a wealth of contemporary cafes and boutiques make the Palace the beating heart of Split. Read more about Diocletian's Palace.
Dubrovnik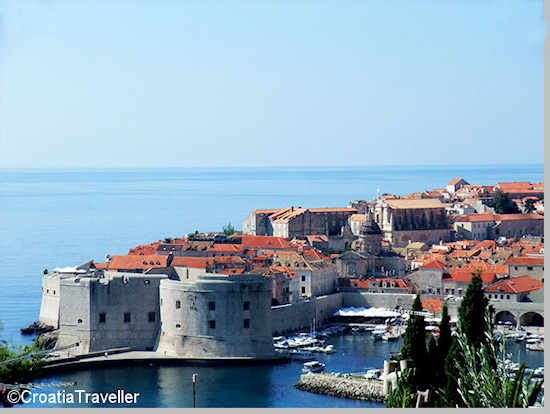 Dubrovnik was listed as a World Heritage Site in 1979 for its astounding walls and striking architectural unity. Only 12 years later, the old city suffered a serious bombardment that damaged its walls and many monuments. Unesco placed it in "endangered" status until it was rebuilt and reconstructed. Now, the "pearl of the Adriatic" is again being bombarded but this time by tourists. Its World Heritage status may again be in question but it remains one Croatia's most popular highlights. Read more about visiting Dubrovnik.
Plitvice Lakes National Park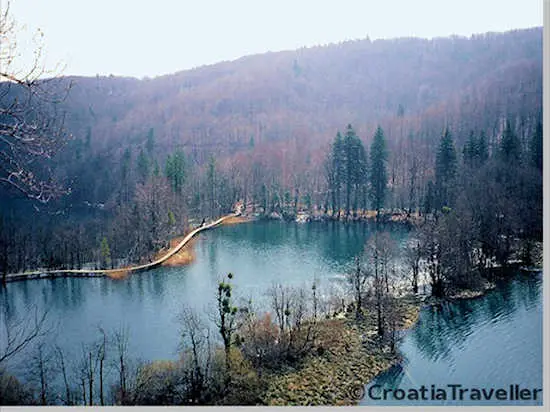 With 16 lakes interlaced with innumerable splashing and cascading waterfalls, there's no more unique landscape in Europe. For the sheer beauty of the lakes and falls plus as a habitat to rare bird species, plants and wildlife, Plitvice easily qualifies as a "source of life and inspiration". Unesco named it a World Heritage Site in 1979. Like Dubrovnik however, its listing may be in danger because of the throngs of visitors that are damaging the park's natural ecology. Read more about Plitvice Lakes National Park.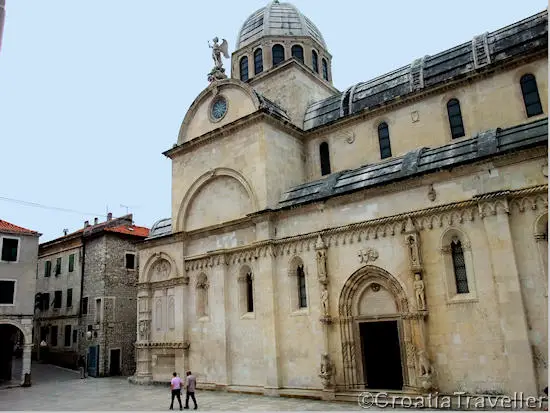 Built entirely of stone (no wooden supports) and adorned with 71 sculptured friezes of incredible individuality, this 15th-century cathedral reflects a marriage of Italian and local styles. The great Dalmatian builders, Dalmatinac and Firentinac did most of the work and successfully fused Gothic and Renaissance styles. The cathedral became a World Heritage site in 2000. Read more about St James Cathedral in Sibenik.
Trogir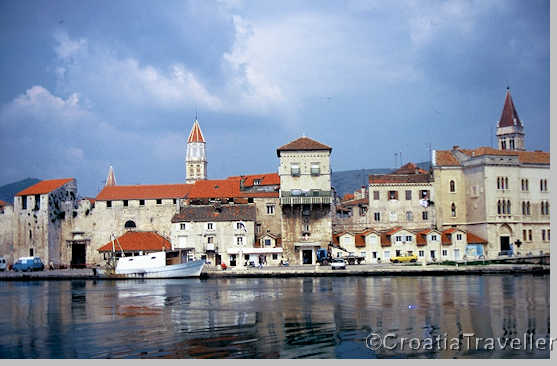 From the Hellenistic street plan to the graceful arrangement of Renaissance, Romanesque and Baroque houses and churches, Trogir is a stunning architectural ensemble that earned World Heritage status in 1997. In addition to the remarkable St Lovro cathedral, a profusion of sculptures and friezes decorate the streets and buildings. Read more about Trogir.
Stari Grad Plain


Just outside Stari Grad town on Hvar Island, Stari Grad Plain became a World Heritage Site in 2008. Generally ignored by visitors, this region has been farmed continuously since the Greek era and the geometrical division of the land has remained intact for 24 centuries. Read more about Stari Grad Plain.
Episcopal Complex of the Euphrasian Basilica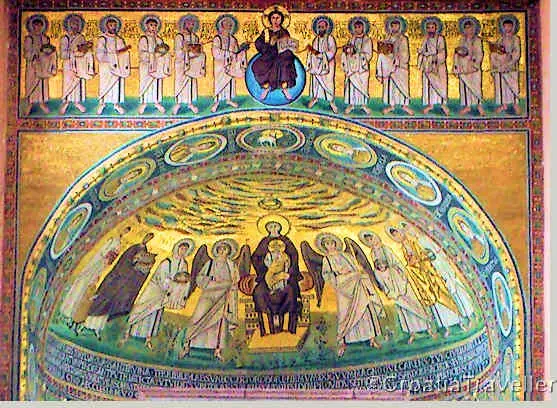 The Euphrasian Basilica in Porec is the sine qua non of religious architecture. Dating back to the 5th century, the complex includes an exceptionally well-preserved church, chapel, baptistery, atrium and episcopal palace. The highlight is the outstanding 5th-century Byzantine mosaics in the apse of the basilica. The episcopal complex became a World Heritage Site in 1997. Read more about the Euphrasian Basilica.
Stecci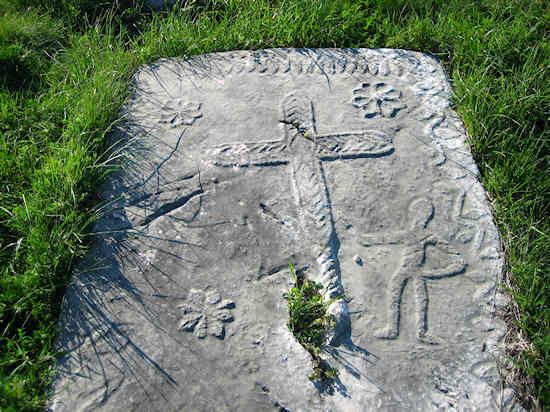 Croatia's 2016 contribution to the World Heritage Sites list comprises two places: The Church of St. Barbara in Dubravka, Konavle in southern Croatia; Velika and Mala Crljivica in Cista Velika, northeast of Split near Imotski. The sites feature medieval tombstones that date from the 12th to 16th centuries. The limestone blocks are elaborately decorated with carved motifs representative of local art and spirituality. Read more about stecci.
Venetian 16th-17th Century Defense Work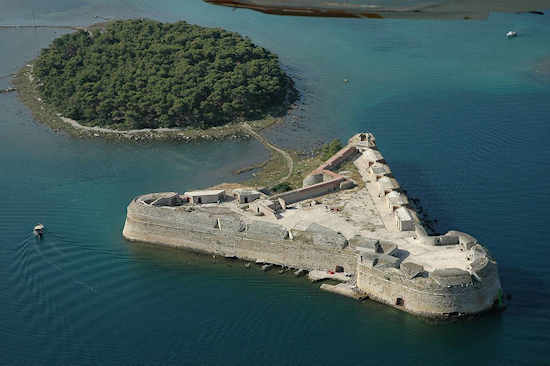 Croatia's newest contribution to the World Heritage list (2017) is the Croatian portion of the Venetian sea defense system designed to protect the vital sea routes bringing wealth to La Serenissima. St Nikola fort in Sibenik and the walls of Zadar represented the latest design in military architecture and are part of a Unesco-protected system that stretches from Italy to Montenegro.
Ancient and Primeval Beech Forests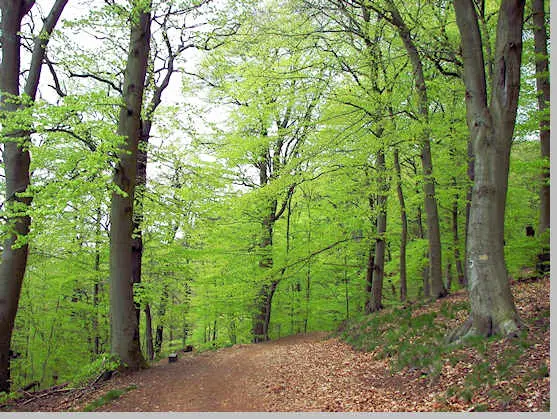 Croatia is the latest country (2017) to join Albania, Austria, Belgium, Bulgaria, Germany, Italy, Poland, Romania, Slovenia, Spain and Ukraine in receiving Unesco recognition for their primeval beech forests. Two beech forests in Paklenica National Park and one beech forest of Northern Velebit National Park are part of a systematic expansion of beech forests over the centuries. Unesco noted that "This successful expansion is related to the tree's flexibility and tolerance of different climatic, geographical and physical conditions". Read more about ancient beech forests in Croatia.