Find fun tours & activities in Croatia!
There are the regions you've heard of--Dalmatia, Istria, Slavonia, Kvarner--and then the "official" regions you might never have heard of that correspond with Croatia's administrative divisions. They are called "zupanijas", best translated as "counties". Loosely tracing the outlines of Croatia's historical divisions, these counties have subtly different cultures with variations in their traditional music, dance, costumes and cuisine. Exploring these "micro-cultures" is part of what makes Croatia such a fascinating destination.
First, take a look at the following map of Croatia's counties and click on the name to find out more about the topography and highlights of each region.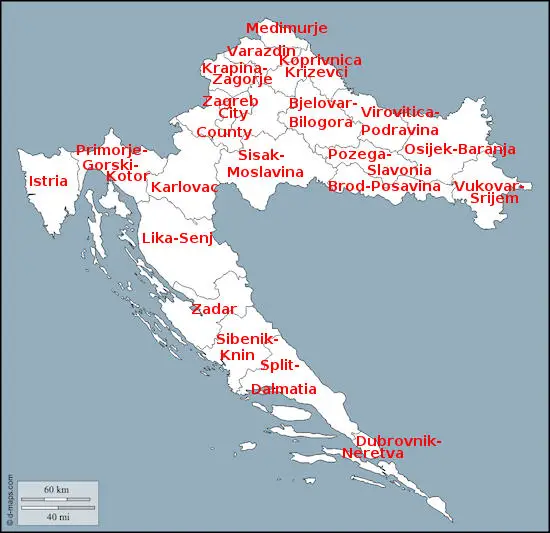 Here is a list of all Croatia's counties (Zupanijas) with their Croatian and English names:
Recommended Experiences
More from Croatia Traveller
My Favorite Travel Accessories
©CroatiaTraveller 2005-2021 All rights reserved