Getting to Croatia from Italy is fairly straightforward as Italy is a major point of departure for a holiday in Croatia, with dozens of air, bus and ferry routes. Plus there's a road that connects Trieste, Italy to Croatia, passing through Slovenia. No wonder so many Italians holiday in Croatia!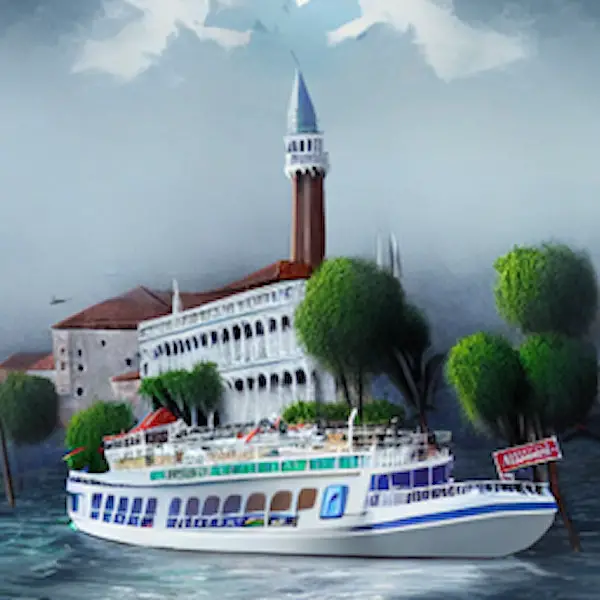 Driving from Italy to Croatia seems like an obvious option with one caveat: renting a car in Italy and dropping it off in Croatia is hugely expensive, if the rental company allows it at all. Most do not. To visit Italy and Croatia on the same holiday, plan to take a flight, ferry or bus to Croatia and renting a a car on arrival.
[See more on car rentals in Croatia]
Fortunately, there are several options for getting to Croatia from Italy via plane, ferry or bus. There are no direct trains that connect the two countries. Here are your options:
Flights
Direct flights from Italy to Croatia are rare off-season. Beginning in spring and ending in fall, a number of low-cost carriers will link Italy (usually Venice, Rome, Bari and Milan) with Split, Zagreb or Dubrovnik. Check out this handy search box:
Ferries
Car ferries between Ancona and Split run all year (see the Ancona-Split ferry schedule). Ferries from Bari to Dubrovnik (see the schedule) run from late spring through fall
Passenger ferries sail all season between Italy's eastern coast and Croatia's northern coast with Istria being particularly well-served. From April to October there are catamarans from Venice, Pesaro, Trieste and Cvitinova to the Istrian towns of Rovinj, Pula and Porec as well as the northern Croatian towns of Rab, Novalja and Mali Losinj. Check out the search box here:
Buses
A bus is a great way to cover long distances. Italian and Croatian buses are modern, comfortable and usually equipped with WiFi. Northern and central Italy are well-connected by bus with Croatia. There's a Monday to Saturday bus year-round between Venice-Mestre-Trieste-Buzet and Pula. Book through Busbud.
There's also a daily bus from Milan and Venice to Zagreb and from Venice to Rijeka. Check schedules, prices and book through flixbus.
Last Updated September 18, 2023