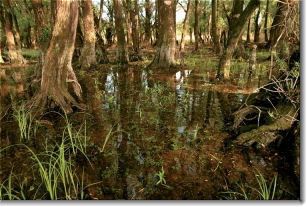 Kopacki rit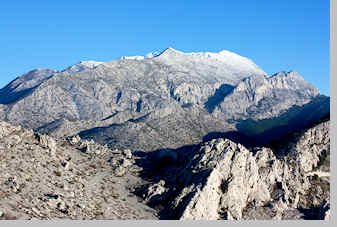 Biokovo Mountain
The unspoiled natural beauty of Croatia's interior is a matter of fierce national pride to Croatians. To protect their natural heritage, the government has implemented a nine-tiered regulatory system. At the top of the ladder are Croatia's eight National Parks and next come the ten nature parks but various natural monuments, parks, plus plant and animal species also fall under Croatia's protective umbrella.
Croatia's nature parks make a wonderful contrast to the country's much more visited coast and offer a world of possibilities for hikers, climbers, sailors and cyclers. Entrance fees are nominal if they exist at all and most parks have no particular opening and closing hours.
Papuk
This mountain rises above Vallis Aurea (Golden Valley) near Pozega in Croatia's east. At the foot of it is the Velika Spa and amid the dense forests and springs there are tracks for hiking and biking. See more.
Also in the east, this splendid bird sanctuary was heavily mined during the Homeland War which kept visitors away for many years. It is among the largest and best preserved wetlands of Europe and plans are afoot to develop it more for tourism. See more.
Lonjsko Polje
Here's another interesting area near Croatia's southern border with Bosnia-Hercegovina. Lonjsko Polje are wetlands teeming with birds and fish. It's famous for its white storks, herds of horses roaming the range and traditional village architecture. See more.
Medvednica
Just outside Zagreb, busy urbanites come to the forested mountain of Medvednica to ski, cycle, hike and explore the Veternica cave system. See more.
Zumberak-Samoborsko gorje
Another Zagreb getaway, this nature park is also close to Samobor. In addition to a wealth of footpaths for walking, hiking and biking there are cultural highlights such as prehistoric and Roman necropolises and ancient churches. See more.
Ucka
Why is the climate of the Kvarner Gulf so mild? Partly because this 140m high and 20km long mountain shelters it from cold northern winds. The forests are rich in laurel, chestnut, oak and beech trees sheltering flowering meadows. See more.
One major reason to visit Dugi Otok is to wander around this 8km long bay with a sea water lake and coastal cliffs. See more.
Vransko jezero
Bird-lovers should flock to this watery ornithological reserve. Vransko jezero (lake) is also home to catfish and carp and the calm waters are good for canoeing.See more.
Hiking and climbing are the main activities on this massive hunk of rock towering over Makarska. See more.
Remote, lightly inhabited and way off the tourist trail, this island is known for its spectacular natural beauty. Read more.
Two national parks are contained within this coastal mountain range: Paklenica and Northern Velebit. The entire system has been entered into the UNESCO World List of Biosphere Reserves. There isn't much you can't do here--climbing, biking, hiking. Everything except diving.