Split is busy and big (it's Croatia's second largest city) but it remains one of the Adriatic's most vibrant port cities, stunningly located between mountains and sea. As the economic and cultural center of the Dalmatian coast, Split is bustling with islanders who flock into the city to work even as ferries whisk tourists out to the islands. Diocletian's Palace, a World Heritage Site, is the main attraction but there are so many things to see and to do, including day trips, world-class nightlife and restaurants that it's impossible to be bored.
About Split
It was the Romans who put Split on the map when Emperor Diocletian built his retirement palace here in the 4th century. Diocletian's Palace is more like a walled town and it has endured as the center of Split's cultural and political life even as the Byzantines, Croatian kings, Venetians, Austrians and Italians planted their flag on the great city. In addition to enclosing a welter of Roman ruins and medieval churches, the sprawling 4th century residence is also bursting with trendy shops, stylish bars, and brand-name boutiques.
Enter through the basement halls on the on the seaside and mount the massive steps to the heart of the Palace where you'll be impressed by Diocletian's mausoleum, now a towering cathedral. Just outside the Palace's southern walls is Split's seaside promenade, Riva, a prime people-watching spot. To the west and north of the Palace walls lies medieval Split and the Veli Varos nighbourhood which developed from the 14th to the 17th centuries. The narrow streets wind up to leafy Marjan hill and its sweeping views over the city.
[Only one day in Split? Here's how to see it all]
[Visit Split on this two-week "Best of Croatia" itinerary]
[Visit Split on this one-week "Best of Dalmatia" itinerary]
local life
Relaxed and informal, Split residents are less interested in high culture than they are in sports and the outdoors. The local football team, HNK Hajduk Split, inspires almost fanatical devotion throughout Dalmatia and has produced world-class players such as Alen Boksic, Darijo Srna and Robert Jarni. On the tennis courts, Wimbledon champ Goran Ivanisevic and his former protegé Mario Ancic are much beloved. On the basketball courts, Split boasts of contributing 7 players to the NBA.
When not cheering on their team, locals either chat over coffee in a fashionable cafe or head to the beach. The closest to town is Bacvice, with shallow waters perfect for picigin. For this local game, all you need is a bunch of guys and a peeled tennis ball that must never touch the water!
Things to Do in Split
Explore Diocletian's Palace and the old town on a self-guided walking tour.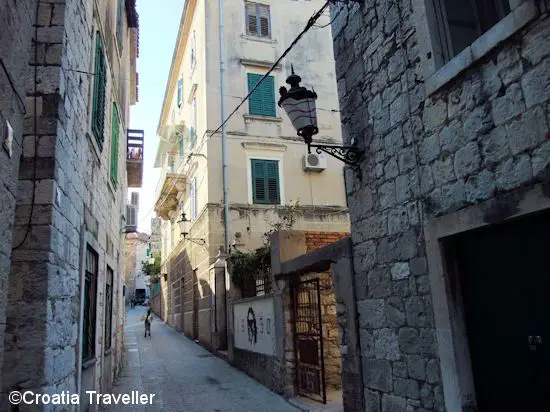 Stroll Riva, the harbourside promenade, or people-watch from one of its cafes.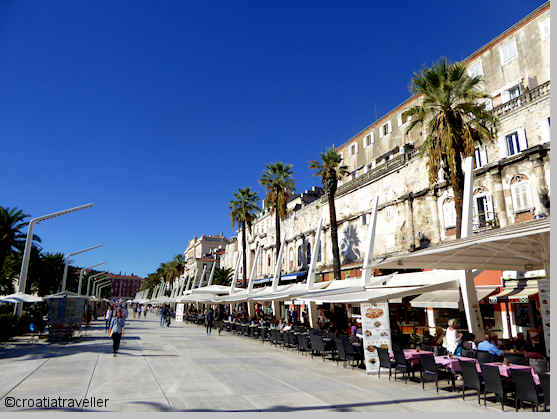 Climb up woodsy Marjan hill for great views over the city or rent a bike and pedal around the coast.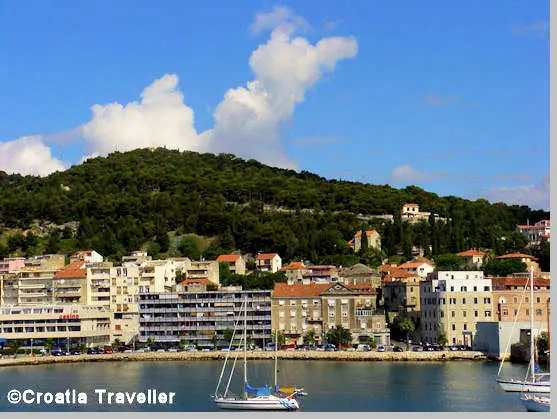 Plunge into the sparkling waters from one of Split's beaches.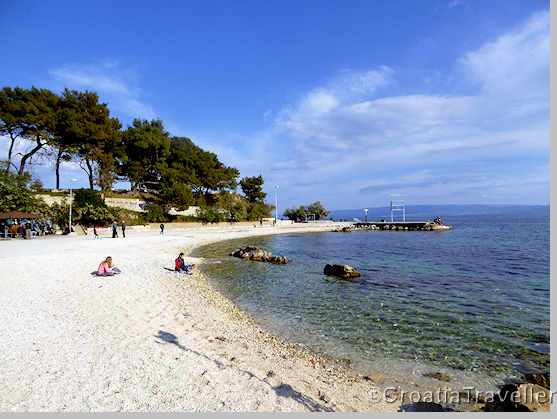 See a Hajduk Split football match in Split's Poljud stadium, especially against arch-rival Dinamo Zagreb.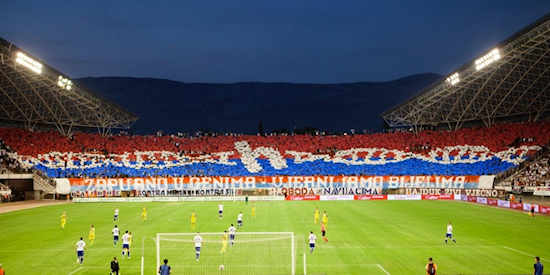 Immerse yourself in local life at one of Split's festivals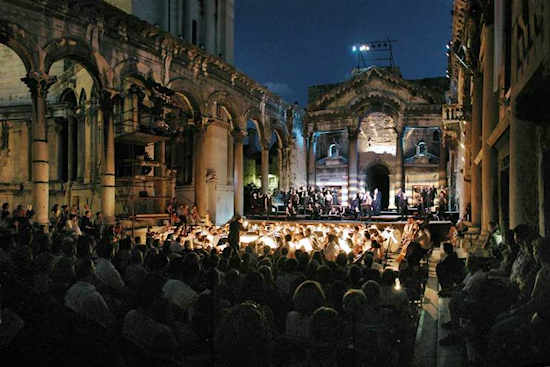 photo courtesy gecko-tours.co
Wrap up the day in one of Split's nightspots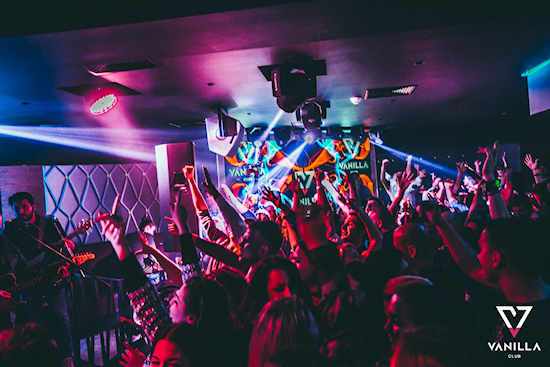 Top Pick
The eye-popping new Bacvice Arti displays the very latest in contemporary design while offering the kind of attentive personal service that can only be found in a B&B. Close to the ferry port and the Bacvice neighbourhood, this B&B is perfect for anything you want to do, from a day at the beach to a day trip from Split to exploring Diocletian's Palace. BOOK NOW!
Day Trips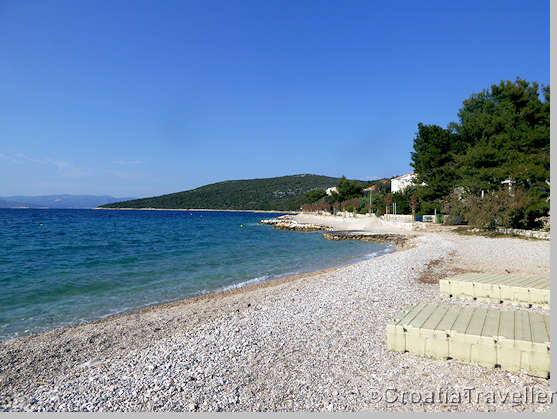 Solta
Besides the sightseeing in Split, the town makes an excellent base for exploring the wonders of Split-Dalmatia county not to mention the many islands that lie just offshore. From Split, you can easily visit Solta and Brac by ferry all year round. In the summer, it's possible to make a day trip to Hvar via catamaran. Other day trips from Split include Solin, Omis, Trogir, Brela Beach, Baska Voda and Makarska, each less than an hour away by car.
[Check out the best day trips from Split]
Video
This video makes a good orientation to Split as it shows you the entire seafront of Split. With my narration, you'll easily see where Split's major sights are in relation to the ferry port, bus station, train station and airport bus.
To see it all, rent a car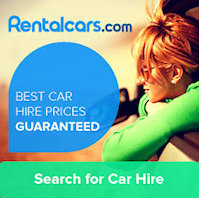 Compare rates 783 companies
Travel Tips
Raw and boisterous, yet with heaps of Mediterranean style, Split is not the place to settle in and chill. Ferries, trains and buses are constantly chugging in and out of the ferry-train-bus stations which combine to form a giant transport hub just east of Diocletian's Palace. Stay near the town centre. The dreary neighbourhoods that stretch north of town aren't dangerous but they sure aren't pretty. In deciding where to stay, decide whether your interests are beachy, cultural or clubhopping and then select from one of the neighbourhoods below.
Split Travel Planner
Where to Stay

Accommodation
An
accommodation overview.

Neighbourhoods
Veli Varos
Bacvice
Old Town
Ferry Port
Airport

Hotels in Split
Five-star
Four-star
Three-star
Two-star
&
Hostels

Private Accommodation in Split
What's available and what's best from guesthouses to hostels.
What to See & Do

Sights
Museums and galleries plus
one day in Split
markets
beaches
Diocletian's Palace
Marjan Hill
Walking tour & map
Jewish Heritage in Split

Festivals
Experience local life at local festivals or at the annual
Croatia Boat Show.

Private guide
Transport

Getting Around
taxis, buses, car rental and an orientation video of Split harbour

Local Bus Map
Plan local bus connections
Eating & Drinking

Restaurants
The best dining in Split

Nightlife
Bars, clubs, discos and pubs
More on Split in Croatia Traveller's E-book

Take Split with you! The only guidebook you'll need.
Dalmatia: Split to Dubrovnik 2018 with
Ferry Timetables


Solta Island
Closest to Split

Makarska
A scenic coastal port.

Brela
Stunning beaches

Baska Voda
Tranquil beach resort

Omis

A former pirate's lair.

Brac Island
Zlatni Rat beach

Trogir
World Heritage Site

Hvar Island
Gorgeous and chic

Salona
Fascinating Roman Ruins
Average Temperature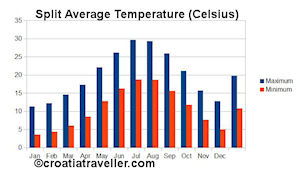 Average Precipitation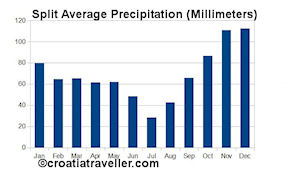 Maps

View Croatia in a larger map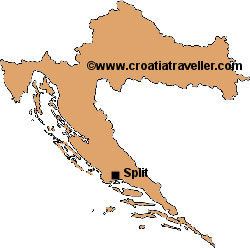 Croatia Holiday Rentals

Tourist Information in Split
The Split tourist office (tel 021-342 606) distributes a variety of useful brochures and a city map. Offices are:
on Peristyle, in the centre of Diocletian's Palace;
on Riva at Obala Hrvatskog narodnog preporoda 9
in Slatine at Duboke garme bb
in Stobrec at Sv. Lovre 4
Split App
Travel Guide
Developer: Mobiexplore
Platforms: iOS Mx Split Travel Guide
Android MxSplit Travel Guide
Price: Free
Review: Attractive and reasonably up-to-date app with some useful maps, attraction information and phone numbers. Shopping and restaurant listings are paltry however.
Beat the Heat on the Croatian Coast

It's hot out there! The Croatian coast from Istria to Split and Dubrovnik is sweltering in a heat wave but here are 12 cooling ideas to get you through the summer. More.

Best Outdoor Destinations in Croatia

With eight National Parks and nearly a dozen protected Nature Parks not to mention islands, rivers, mountains, rolling hills and placid seas, Croatia is a paradise for active travellers. Here are the very best destinations to experience the great outdoors. More.

New Ferry From Split to the Islands

Day trips from Split to Croatia's most beautiful islands are now easier than ever. A brand new passenger ferry service is scheduled to start in mid-June and run until mid-September. More.

Adriana Restaurant, Split
As a general rule, restaurants in heavily trafficked tourist locations offer poor value for money. But rules are meant to be broken! More.

Subscribe to Split Travel News  
Get Psyched!
Read about
Split history
; look at
photos of Split
Recommended Tours