Accommodation in Zagreb spans everything from hostels to luxury hotels. Several international chains have outlets in Zagreb: the Sheraton; Hilton Canopy; Hilton Doubletree; Best Western Astoria; the Westin.
Not that old classics have been forgotten!
Hotel Palace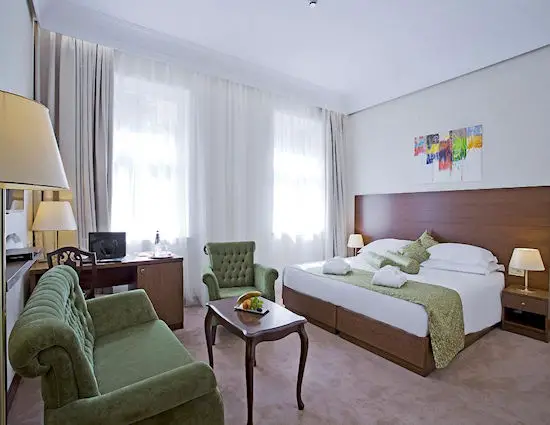 ****

The latest luxury palace to open in Zagreb is the four-star Amadria Park Capital, a showpiece of design that highlights the inventiveness of local architects.
Amadria Park Capital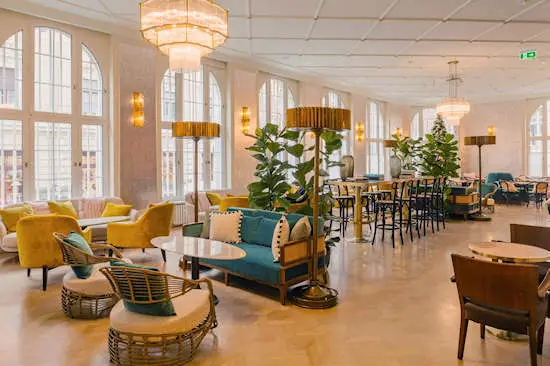 ****
At all levels, the standard in hotels is quite high mainly because most have been recently renovated and are in tip-top shape. You'll find friendly English-speaking staff ready to provide local knowledge, free Wifi and an included buffet breakfast.
In recent years there has been an explosion of boutique hostels in Zagreb that provide excellent value for money. Most are modern, creatively-designed, well-located and even offer doubles with en-suite facilities. Solo travellers on a budget should consider one of Zagreb's eye-popping hostels.
Unlike coastal resorts, prices in Zagreb accommodation stay the same all year round. You don't usually get much of a break coming off-season. In fact you could pay more in the spring or autumn if you come during one of Zagreb's major festivals or fairs such as the International Autumn Fair.
  Where to Stay in Zagreb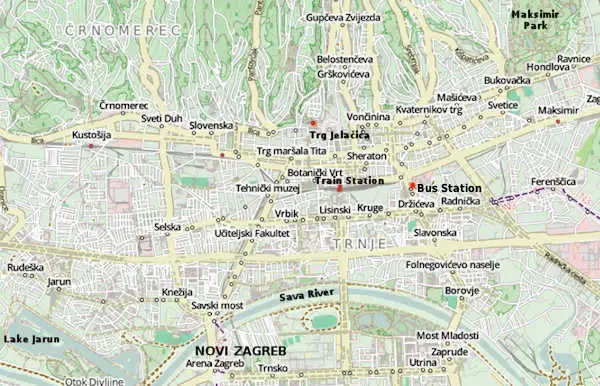 If you've come to see Zagreb sights, particularly for a short time, stay in central Zagreb. You can visit museums and galleries, shop, dine and enjoy Zagreb nightlife without taking a tram or driving back to your room or apartment. As a rule you'll pay for the convenience as central hotels are priced higher than hotels further afield. There's very little private accommodation in the centre of Zagreb and just a smattering of cheap and budget hotels but designer hostels are numerous. At the other end of the scale, there are some wonderful four and five-star hotels in the heart of Zagreb's Lower Town.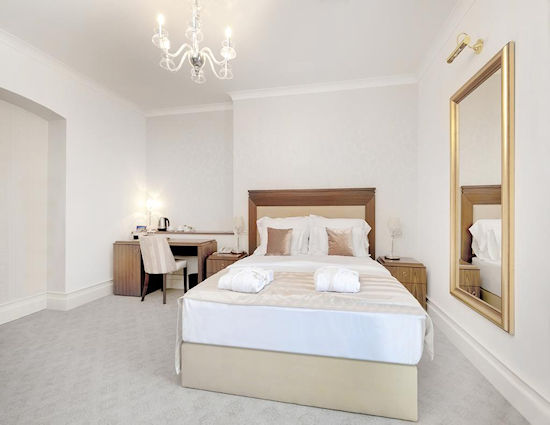 Hotel Premier
*****
[See recommended accommodation in central Zagreb]
Zagreb's train station is at the southern end of central Zagreb. It's at a major tram stop (see the Zagreb tram map) and is an easy walk to the heart of Zagreb. Many of the four and five-star hotels that make up the offering near the train station have been designed to recall Zagreb's classic era when it was a stop on the storied Orient Express.
The Esplanade Zagreb Hotel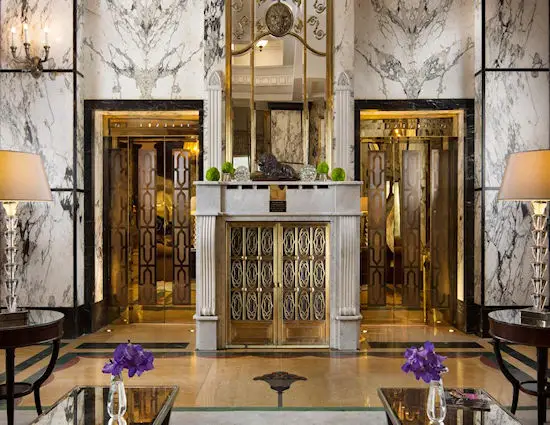 *****
[See recommended accommodation near the train station]
Zagreb's bus station is just east of central Zagreb. It's a safe but not especially attractive neighbourhood and you'll need to take a short tram ride to get to the train station and another to the town centre. A major tram hub is just outside the bus station. If you're planning on taking some great day trips from Zagreb staying near the bus station is ideal. There are several stellar new hotels and guesthouses near the bus station.
Hotel Livris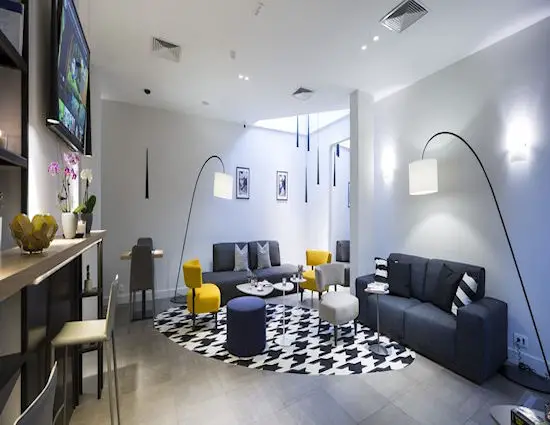 ****

[See recommended accommodation near the bus station]
Novi Zagreb
South of the Sava river, this newer part of Zagreb bears all the hallmarks of post-war construction and not in a good way. Although neither architecturally nor historically interesting, this part of Zagreb has a certain gritty charm. As most of Zagreb's population lives in these large apartment blocks, staying here is good for rubbing shoulders with the locals. Here is where most private accommodation is located. Also part of Novi Zagreb is the Zagreb Fairgrounds, which covers about 500,000 sq metres. The fairgrounds are linked to Zagreb's historical centre by tram #6,7 and 14. (see Zagreb tram map). As Zagreb's airport is south of the Sava, the few airport hotels are also in this neighbourhood (see a three-star airport hotel and a four-star airport hotel)
Zagreb Hotel Neighbourhoods
Accommodation Categories