Bus service within Croatia is excellent. Service is fast, efficient and there are usually many buses a day going to popular destinations. For one or two people travelling Croatia on a budget, bus travel is cheaper than renting a car. For three or more people, renting a car may be cheaper. Naturally there's less flexibility travelling by bus but it's easy to go from one town center to another without worrying about traffic, directions or parking. Also, bus travel is the more environmentally responsible choice.
[Get details on buses to Croatia]
The largest bus hub is Zagreb with daily buses whizzing out to any and all Croatian towns. Buses run frequently up and down the coast from Rijeka to Zadar, Split and Dubrovnik. Buses to interior villages are far less frequent. To see the luscious interior of Istria you'll need wheels. Bus services on Croatia's islands link major towns but it can be difficult to visit more than one island destination in a day.
Comfort
Bus travel is relatively comfortable as companies must compete for customers on popular routes. Seats recline and air-conditioning is standard. Many bus companies are now offering free WiFi. Most routes are daytime only but there are a few night buses between far-flung destinations.
From Istria to Split or Dubrovnik is one of very few overnight rides. Here's what one passenger had to say about the experience:
I chaulked up another really bad night's sleep on the bus from Pula to Split in Croatia. David and I took the 10 hour, overnight bus, figuring that we would just be able to sleep on board and not have to pay for lodging for a night. The bus would stop every 30 minutes or so (or, however long it would take me to fall asleep), the lights would come on and people would bump our chairs on their way on or off the bus. The driver had the radio on some Croatian talk radio show, loud enough for the entire bus to hear. And people's cell phones were going off at all hours. Of course, the real irony is that it was still more comfortable than RyanAir. reallifeonhold.com)
Buying Bus Tickets
You usually do not need to reserve far in advance but it would be advisable if you are going to a popular coastal destination in the summer. In that case, buy your bus tickets as soon as possible. You can pay with cash or credit card. Also, remember that seating is assigned so if you don't want to be stuck in the back you should buy your ticket at least a day ahead of time, if possible. In truth, the only time assigned seating is enforced is on crowded buses. Most times it is ignored.
Can you buy online? Yes, for most buses. Some bus stations (see below) sell tickets online. I recommend getbybus where you can print out your tickets, go directly to the bus station and board. The booking process is simple.
Otherwise, tickets are only sold at the bus station. Travel agencies do not sell bus tickets.
How much does it cost?
There are a number of different companies competing for service on the most popular lines, i.e. Zagreb-Split, Zadar, Rijeka, Dubrovnik etc. which keeps costs within bounds. Competition on major routes means that there may be a big difference in prices depending on when you travel. If your hours are more flexible than your budget, check the prices at different times of the day. Be aware that if you buy a return trip you will have to travel on that company's bus!
Baggage placed under the bus sometimes incurs a charge of 7Kn, depending on the bus company. Some bus companies no longer impose a charge. Local buses and most island buses have no baggage surcharge. See more on costs of travel in Croatia.
How long does it take?
Buses are a little slower than cars but often not by much. The usual procedure is to stop for 10 minutes every two hours which is not much different from driving. To figure how long your bus trip will take, consult my Croatia driving distances chart and add about 30% extra. That should give you a rough idea of your bus trip.
Bus Companies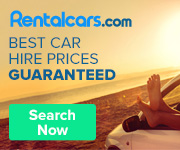 There is some information on-line even if much of it is in Croatian! By far the best way to get bus schedules is to consult getbybus. You can also take a look at bus station websites but here are the major bus companies with websites and their base city:
Bus Stations
The best place for bus information is at the bus station. Check out the following bus station websites which have timetables and pricing information for all arriving and departing buses:
Zagreb bus station
Split bus station
Dubrovnik bus station
Zadar bus station
Croatia Bus Apps
GetbyBus
Developer:www.getbybus.com
Platform:iOS GetByBus
Android GetByBus
Price: Free
Review: The selection is complete and certain routes are payable from the app. For "not available" routes, buy tickets at the bus station.
Last Updated November 16, 2018
Recommended Experiences
More from Croatia Traveller
My Favorite Travel Accessories
©CroatiaTraveller 2005-2021 All rights reserved