Frequently hailed as the "new St-Tropez", Hvar island is clearly one of Croatia's top islands. Hvar town is the destination of choice for partiers from all corners of the world. The renovated Venetian townhouses on winding little streets serve as a backdrop to the wildest nightlife on the Adriatic. Get away from the revelers in Hvar town though, and it's possible to experience a more relaxed and Dalmatian way of life in Jelsa, Stari Grad, Vrboska and the interior villages. [See a map of Hvar island]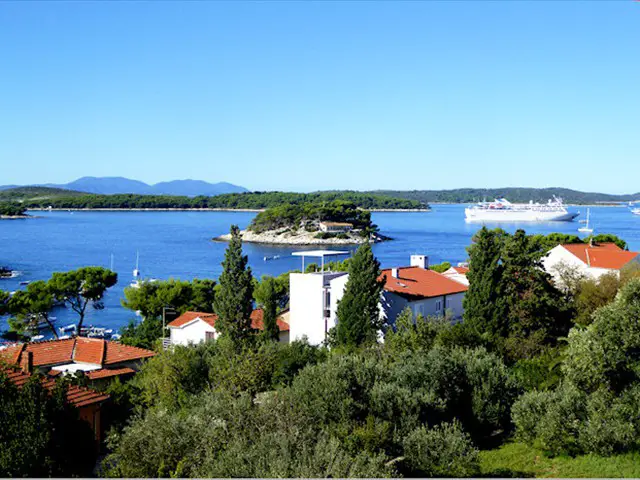 Pakleni islands just offshore Hvar town
One of Hvar's major features is sunshine. Hvar island boasts 2718 hours of sunshine a year, making it Croatia's sunniest island. You can count on the warm Adriatic sun in winter just as you can count on the softly rounded Pakleni islands lying just offshore that make a stroll along Hvar town harbour incomparably beautiful.
When to Go
Hvar's high season runs from June through September. Hotels, restaurants and nightlife begin to wind down in October even though the weather remains mild. In fact, Hvar town and the southern coast soak up the sun all year. Even in January and February, the temperature hovers between 8.3 and 8.8C.
June and early July are the best months for touring the island and seeing the lavender fields in full bloom. Try to catch the lavender festival in Velo Grablje around that time.
Map
Things to See & Do on Hvar Island
The heavily-indented coastline is dotted with pebbly coves while the interior mixes rolling lavender fields with pine-carpeted hills. You'll need a car or other wheeled transport to properly explore the island. Although there are buses linking the towns, the schedules make it nearly impossible to visit more than one a day.
Hvar Town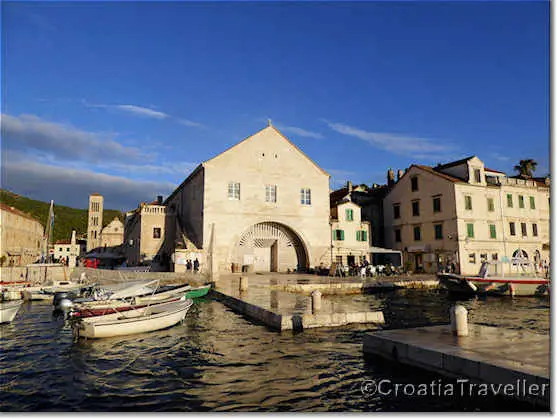 As the island's main sight, Hvar town boasts perfectly preserved Venetian-style architecture and the hottest nightlife on the Adriatic. Although crowded in the summer it's never boring. More.
Stari Grad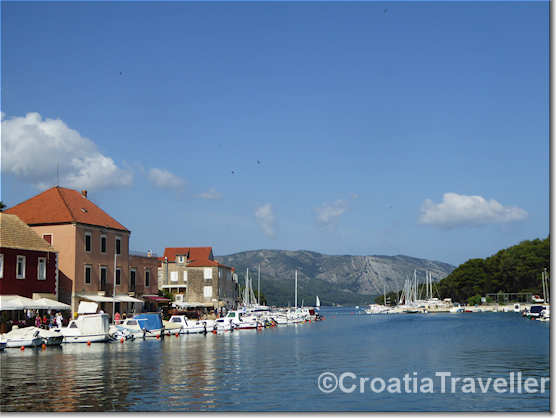 Stari Grad is the island's oldest settlement and makes a quieter alternative to Hvar town. It's a great place to live the local life and take a quick jaunt to Stari Grad Plain. More.
Stari Grad Plain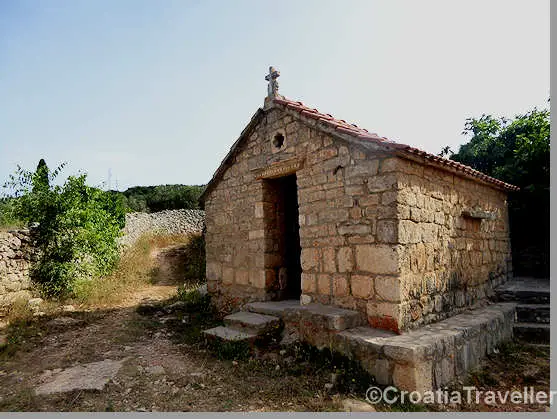 The Stari Grad Plain world heritage site has been cultivated since the Greeks first arrived 2400 years ago. Their ancient system of subdividing land is still in use and can be explored on an easy bike ride from Stari Grad. More.
Jelsa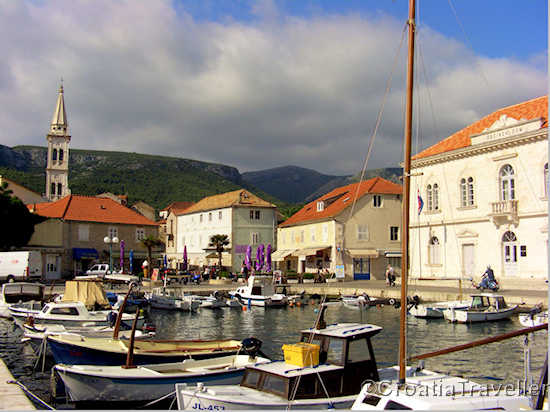 Jelsa is just a simple fishing village with a few dazzling sandy beaches that swell with visitors for a few months in the summer and then quiets down. More.
Milna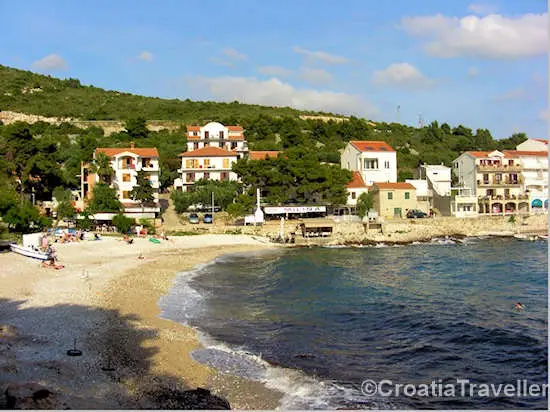 Milna is a tiny fishing village with two somewhat sandy beaches and a pine forest. It's a relaxing day out for swimming, strolling and puttering around the village.
Vrboska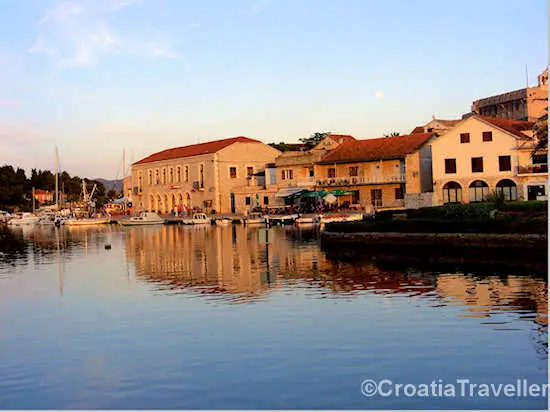 With its picturesque canals, Vrboska is like a minature Venice. It also has several striking monuments and a fine marina. More.
Interior Villages

Hvar island is much more than its coastline. Rent a car, scooter or bike and head to the hills for a look at Hvar's nearly abandoned villages. It's a fascinating glimpse of rural life from antiquity to the present. More.
Pakleni Islands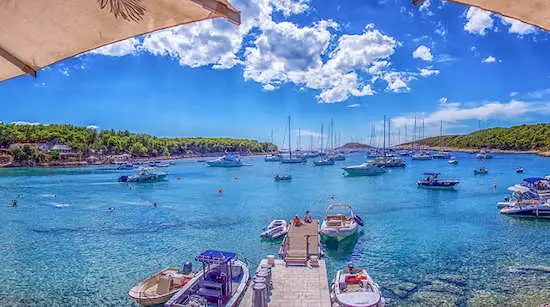 flickr cc license Arnie Papp
Just offshore Hvar town, the Pakleni Islands are a natural paradise with crystal-clear water and a wealth of pebbly coves. Boats from Hvar harbour run continuously out to the islands during the summer and there's an uber-trendy beach bar. More.
Beaches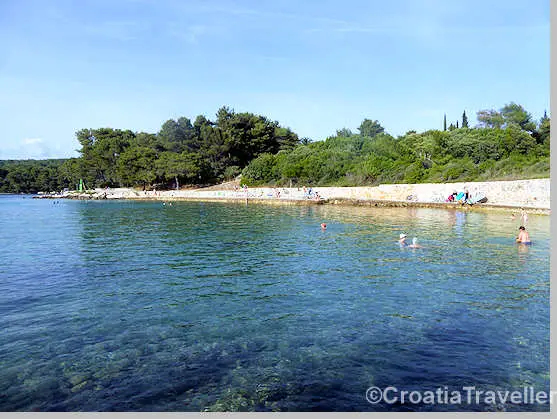 Big sandy beaches are not a feature of Hvar's pebbly coastline. Some of the most popular beaches among locals are narrow coves, some only accessible by boat. Try the beach clubs around Hvar town or head to Dubovica, Gromindolac and sandy Mina beach near Jelsa.
Scuba Diving

The Pakleni Islands are one of Croatia's best scuba diving locations. Divers are also attracted to Cape Pelegrin, the westernmost point of the island.
Geography
Concerned about flight chaos?
Travel insurance brings peace of mind
.
Find out more
Hvar is the longest island in the Adriatic--about 68km. Its western third is about 10 kilometres while the reminder, towards the east is very narrow--2.4km. The total area is 300 square kilometres. Stretching along the entire island, close to the south coast,is the island's crest which reaches its highest point at the peak of St Nikola (626m). North of this mountain is the widest part of the island--Velo Polje, a fertile plain. Here is the major production area for grapes, olives, figs, carob, lemons, oranges. On the slopes of the hills, on innumerable terraced plots, lavender is grown, used in the production of oil for the perfume industry. Also in quantity are rosemary and aromatic plants which give Hvar honey its flavour. Once, the entire island was wooded, but now there are only small forests and groves of fir and holm oak with uncultivated land left to sprout shrubs and macchia.
There are three ports of entry to Hvar Island: Stari Grad and Sucuraj for car ferries and Hvar Town which receives passenger boats. Arriving in Split? Take a fast ferry from Split airport! During the summer there are many daily passenger ferries connecting Hvar with other islands, Split and Dubrovnik. From May to October, the catamaran schedules even make it possible to visit Hvar island on a day trip from Split.
[Get full details on transport to Hvar Island]
Accommodation is extremely tight in the summer; an advance reservation is highly recommended. Most people stay in Hvar Town as it is the most beautiful but Stari Grad and Jelsa make good alternative places to stay on Hvar Island. Both are cheaper and somewhat quieter than Hvar Town with its busy nightlife. See Hvar Island accommodation.
Hvar Travel Planner
Where to Stay

Accommodation
Overview
Tips & tricks for finding
the right accommodation

Private Accommodation
The best local lodging
Island Destinations
Transport
Getting to Hvar

Boat and car
Getting Around
Eating & Drinking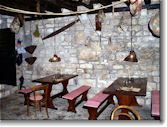 Best Hvar Restaurants
The best places from top-end to budget.
Nightlife
where to drink & dance until dawn
Get Prepared read up on Hvar history
 Tourist Information on Hvar Island
There is no central source of official information about the island. Each town maintains its own tourist office but there's a lot of information on the Hvar town tourist office website.