Croatia's islands are legendary, bewitching everyone with their luscious beauty. From rugged Krk island in the north to enchanting Mljet in the south, there's an island for every taste. It would be easy to spend a year gliding from one island to another, but if you have to choose, here are the ten best islands in Croatia.
1
World-class Hvar is making onto everybody's Top Ten list. The rolling hills are lush, green and fragrant with lavander. Venetian-inspired Hvar Town has become a required stop for global trendsetters, mainly for its nightlife. From town, it's easy to pop over to the Pakleni islands for sunbathing.
Hvar island is sprinkled with other alluring towns such as ancient Stari Grad
and Jelsa for beaches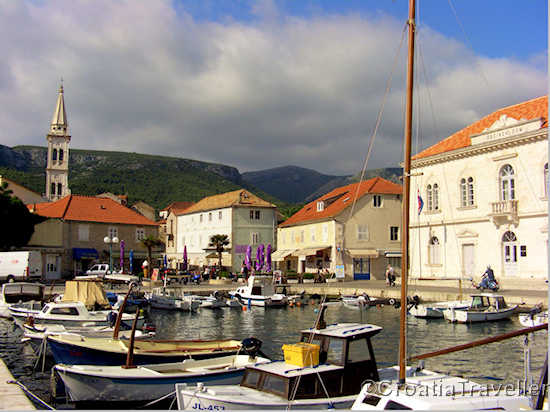 Jelsa
[Get all travel details on Hvar island]
2
Hvar's nearest rival, rugged Korcula island is wooded, hilly and studded with olive groves and vineyards. The highlight is Korcula town stuffed with Venetian style and protruding scenically into a bay. Korcula's vineyards produce the highly prized Grk wine.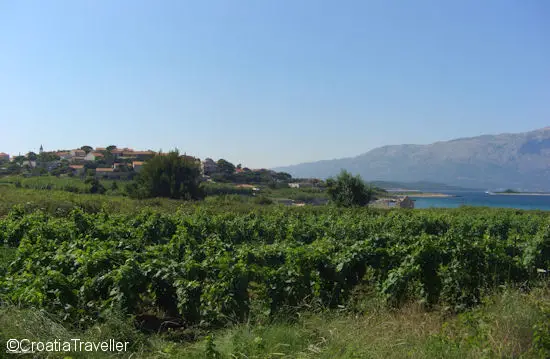 Take a boat from town to explore Badija and other islands in the Korcula archipelago.
Or, relax on the beaches of Lumbarda
[Get full travel details on visiting Korcula island]
3

Mljet is an enchanting island of almost mystical appeal. As a national park, Mljet's natural features are scrupulously preserved. The highlights are two inland salt-water lakes perfect for kayaking.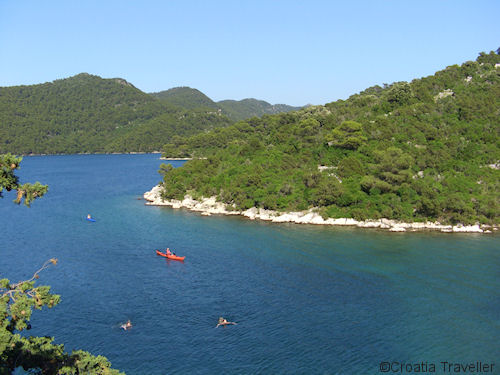 And beachgoers will love idyllic Saplunara cove.
[Get full travel details on visiting Mljet island]
4
Laid back Brac island has a stark beauty that sets it apart from the lusher islands further south. Carpeted with olive groves, Brac olive oil is famous throughout Croatia and its lustrous white stone is famous throughout the world. The island's capital is sleepy Supetar.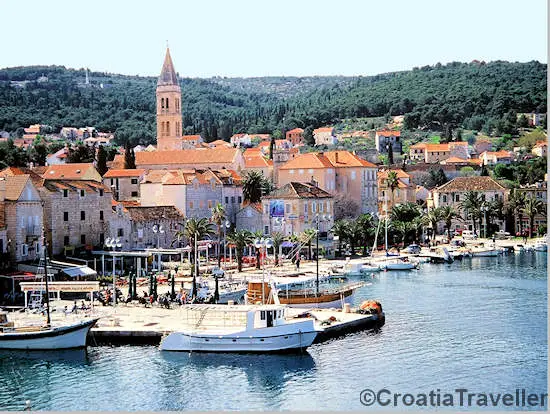 But the island's most visited sight is Zlatni Rat near Bol, Croatia's best beach.
One of Brac's great pleasures is exploring little coastal villages such as Splitska.
[Get full travel details about visiting Brac island]
5
Remote and rugged, Vis island is where you go to escape the crowds. With great beaches, vineyards, remarkable scuba diving and small villages to explore, Vis has it all.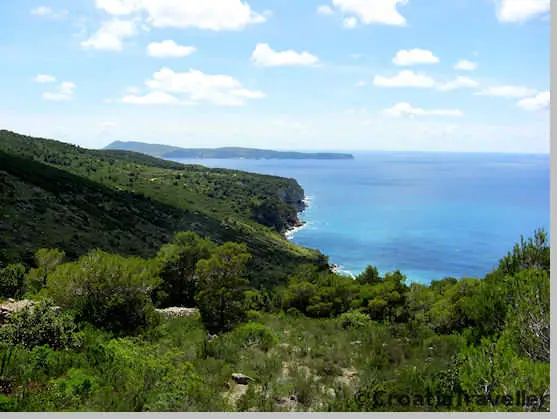 Start with Vis town and admire the remains of ancient Greece and Rome.
Then check out Komiza which is everything a fishing village should be.
And nothing beats an excursion from Komiza to the famous "blue cave" of Bisevo.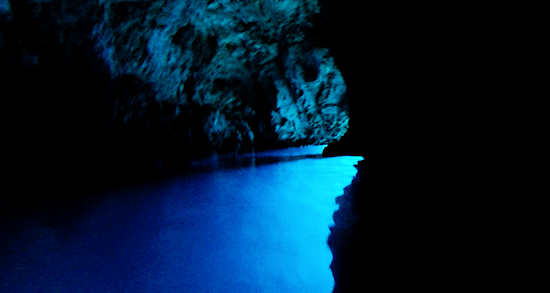 [Get full travel details about visiting Vis island]
6
Losinj is a tale of two islands: the southern end is covered with pine forests while the northern end is dry and rocky. The highlight is the southern port of Mali Losinj which features pine-shaded Cikat bay.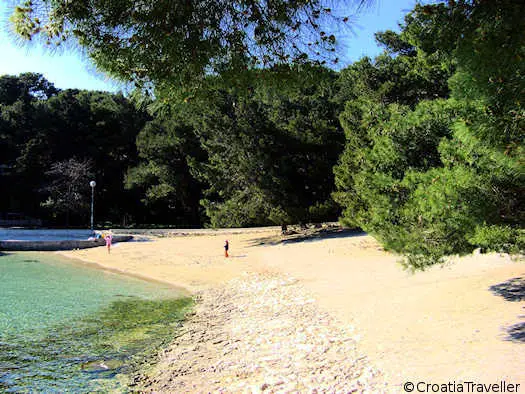 Cikat Bay
Lined with pastel houses, Mali Losinj's small port is a pleasure to stroll and there's a first-rate museum centering on the Apoxyomenos sculpture from ancient Greece.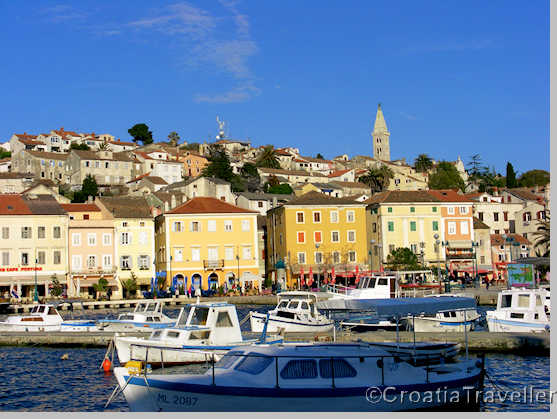 Mali Losinj
Tiny Veli Losinj is a picture-book version of an authentic fishing village and there are numerous other coves and villages to explore.
[Get full travel details on visiting Losinj island]
7
A rocky ridge runs down the spine of Rab island sheltering the pine-fringed coast and making it ideal for boaters.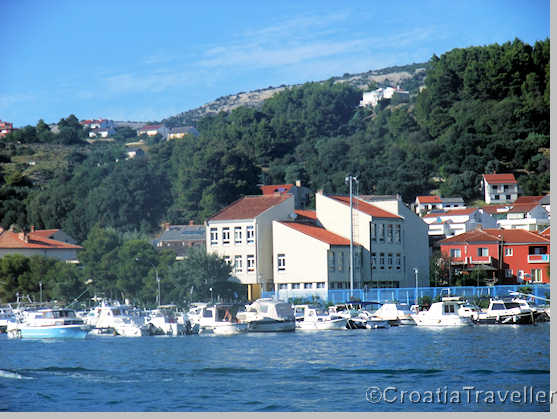 The ridge slopes gently down to fascinating Rab town, known for its four bell towers.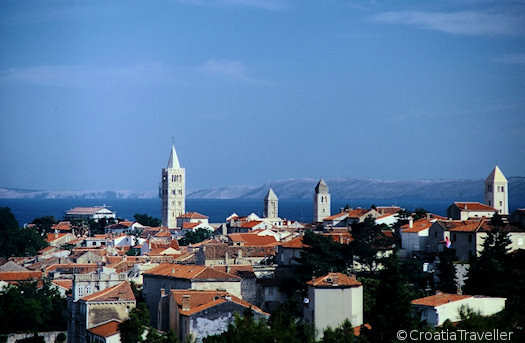 There's tons to do from kayaking to diving to relaxing on Lopar's "Paradise" beach.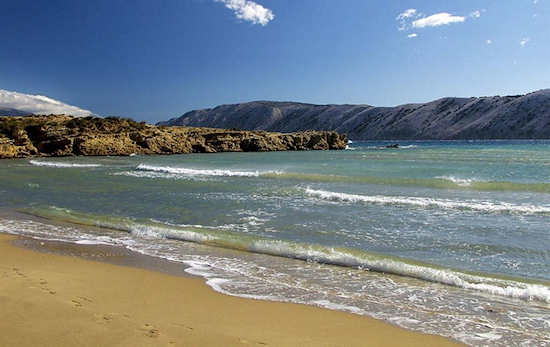 Paradise Beach courtesy Lopar tourist office
[Get full travel details on visiting Rab island]
8
Pag's dry flat landscape is paradise for sheep which is why Pag's sheep-milk cheese is renowned throughout Croatia. It's also a study in cultural contrasts. Pag town at the southern end is staid and traditional. Lace making is a living art that takes place on the town's narrow streets.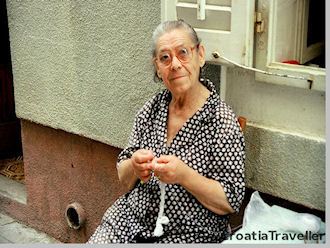 At the northern end of the island Novalja has the wildest nightlife on the Adriatic. It all happens on Zrce beach, a tranquil oasis off-season.
[Get all travel details about visiting Pag island]
Hilly and dry Krk Island is busy most of the year. Lying close to the mainland, it's a favourite summer residence getaway for Zagreb's residents. The center of activity is Krk town which retains a small-town medieval appeal.
Other visitors come for sandy Baska beach
Or, the excellent Zlatina wine produced in the vineyards around Vrbenik.

Vrbenik
[Get all travel details about visiting Krk island]
10
Lying just north of Losinj island, Cres couldn't be more different from its southern sister. The rolling terrain is dryer and flatter in the interior but with high cliffs along the coast.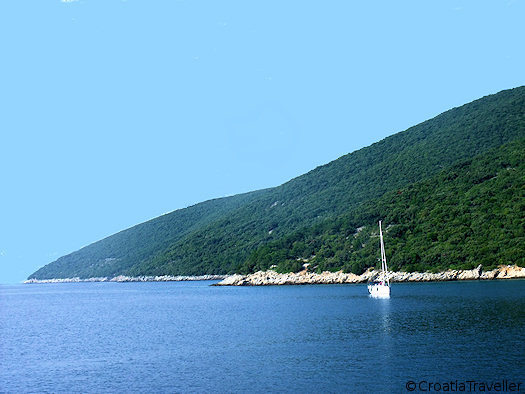 The island is also known for the protected Griffon vultures who nest in the cliffs and feed on the sheep grazing in their pastures. Cres town retains the flavor of its Italian origins.
And there are great hidden swimming coves such as tiny Valun.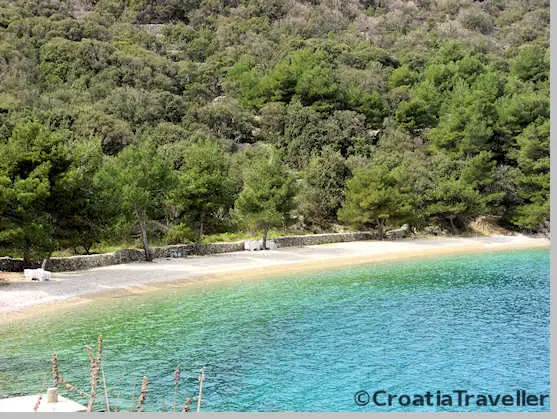 [Get full details on travelling to Cres island]
map