Accommodation in Split has expanded dramatically in recent years with a range of hotels that runs the gamut from budget hotels and hostels to five-star luxury hotels. And there's a range of private rooms, apartments and B&Bs that offer a more personal experience.
[Check out the best hotels in Split]
There are so many options now, that your first question should be:
Where should I stay in Split?
Choosing the right neighbourhood is important! Location is everything. Depending on your tastes, you could be near the beach, nightlife, cultural attractions or a transport hub to take advantage of day trips from Split.
First, look at this orientation map of Split's major neighbourhoods:

Here are Split's main neighbourhoods: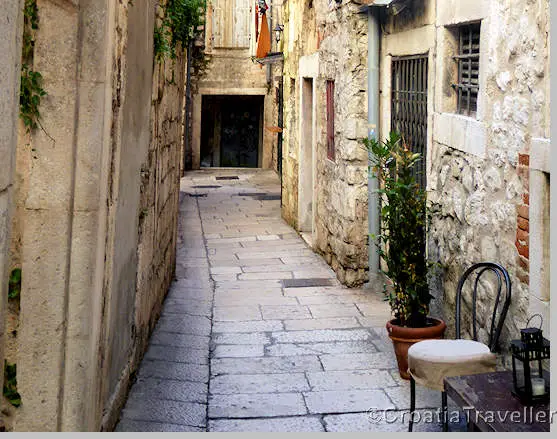 You're very much in the center of the action which is great for an urban experience. Split's best shops, restaurants, cafés and bars are just steps away. Split's old town is pedestrian only. Parking is possible outside the town center but not within it which may be an added expense for those coming with a car.
[Get more details on staying in the Old Town and see recommended accommodation]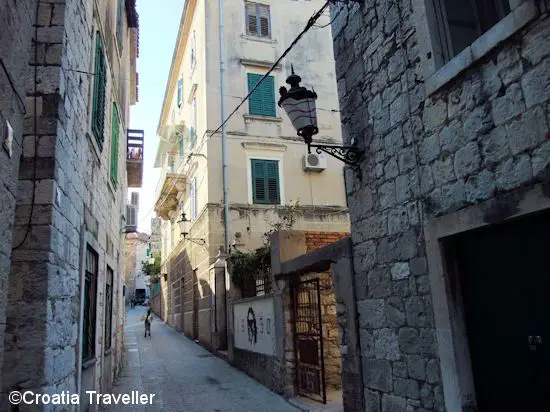 This traditional neighbourhood west of the Old Town is chock full of private accommodation, lining the winding streets. There are plenty of restaurants, shops and services and Marjan hill is close by. Veli Varos is a little quieter than staying in the old town but the ambiance is still very much old Split.
[See if Veli Varos is right for you plus recommended accommodation]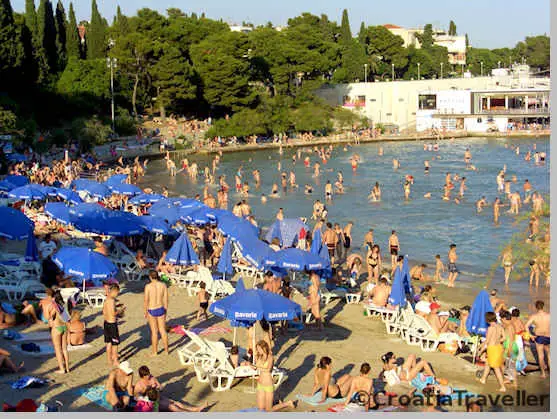 Close to all transport terminals, nightlife and, above all, Bacvice beach, this neighbourhood is a great choice for a short or long stay.
[Get more details on staying in Bacvice and check out recommended accommodation]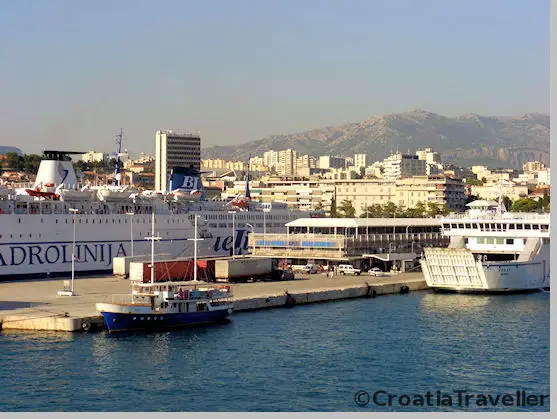 Staying near the ferry port is ideal for doing day trips to the islands. It also puts you within reach of the bus station, the old town and Bacvice.
[Check out what you need to know about staying near the ferry port and compare accommodation]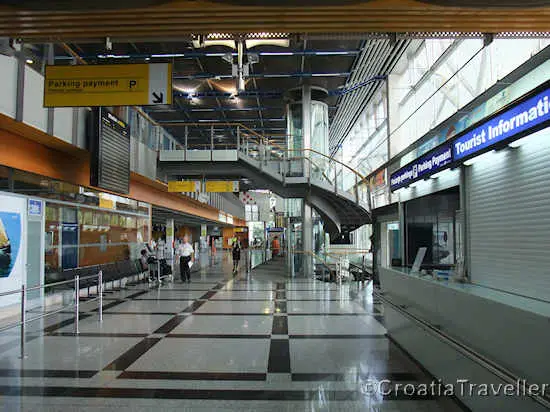 As Split Airport is 25km west of town, staying near the airport is a good choice for your first or last night in Split.
[Check out a selection of accommodation near the airport]
Hotel, hostel or Private Accommodation?
Solo travellers would do well to select from an increasing number of sleek, new hostels that offer a convival experience in a central location. Families on a budget should consider renting a two or three room apartment where you can prepare your own meals and create your own familial environment. No matter your situation, locally run private accommodation in Split can provide excellent value for money plus an opportunity to interact with locals. Amenities often rival those in a hotel.
[Read more about private accommodation in Split]
For comfort and pampering, nothing beats a hotel. You might be near a beach, your room will have tip-top decor, you can fill up at a copious breakfast buffet, lounge around a wellness center or tone up in a gym. Read more about Split hotels.
Looking for a beach holiday? Consider staying in Podstrana, only 7km south of Split.