Old-growth beech forests in Europe have long been on Unesco's radar. Beginning in 2007, Unesco named the beech forests of Germany, Ukraine and Slovaka as World Heritage Sites. In subsequent years more countries ( Albania, Austria, Belgium, Bulgaria, Italy, Poland, Romania, Slovenia, and Spain) were added. In 2017 two Croatian sites in Paklenica and Northern Velebit National Parks were inscribed on the Ancient and Primeval Beech Forests of Europe World Heritage Site.
Why beech forests? According to Unesco, European beech spread quickly from the Alps to the Carpathian mountains, Mediterranean ranges and the Pyrenees in an ongoing process that has been going on for several thousand years. The tree is flexible enough to tolerate a range of climatic, geographical and environmental conditions. The continued expansion of beech in the face of climate change and other factors testifies to its genetic adaptability and resilience.
Unesco-protected European beech forests are old-growth, meaning that they have been undisturbed by logging and other human interference for 80 to 100 years. In the intervening years, the forests have been subject to natural processes that lead to unique ecosystems.
Northern Velebit National Park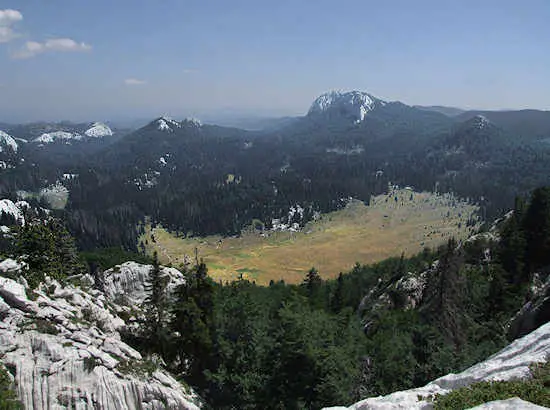 Northern Velebit Hajdučki i Rožanski Kukovi
The Hajdučki and Rožanski Kukovi reserve covers 1.2 hectares within Northern Velebit National Park. The Illyrian beech trees are interspersed with spruce and dwarf pine. Many have bent trunks or a krummholz shape because of the high winds and snowy winters.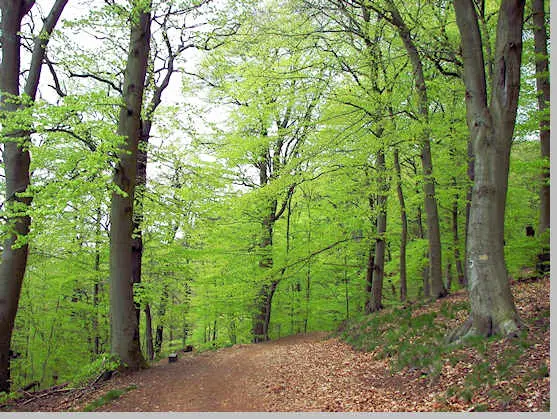 NP Paklenica
The four beech forests in Paklenica National Park have been undisturbed for at least 100 years and display an extraordinary biodiversity. The climate is mixed which allows Mediterranean, continental and mountain plant species to flourish. Animal life includes five species of amphibians, 19 species of reptiles, 25 species of small mammals and 24 bat species.