Only 13km from the coastal resort of Umag, Buje is the place to have it all: easy access to the beach; a fascinating historical center to discover; a glimpse of authentic Istrian life. With a population of over 3000, Buje is more than a village but less than a city. At an altitude of 222m, Buje overlooks some of Istria's most fertile fields and productive vineyards. The commerce surrounding wine, truffles and olive oil gives the town its vitality. A stroll on the promenade outside Buje's walls is a must to appreciate the Istrian landscape.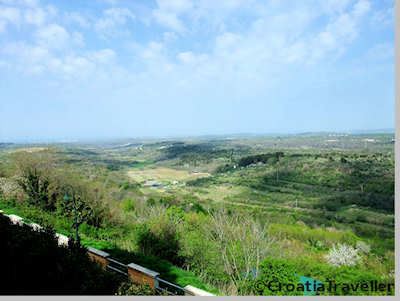 History
The Romans called Buje Bullea but its strategic location overlooking the road between Pula and Trieste eventually led to its nickname, the "watchman of Istria". The town gained importance under the Venetians who imposed themselves in the centuries following the collapse of the Roman empire. Most of the sights, churches and monuments date from the time of Venetian rule.
What to See
Pride in Buje's heritage is evident in the nicely preserved architecture. Buje's walls were restored from the 15th to 17th centuries and contain a striking medieval tower. The original parish church of St Servelus was built in 1272 on the remains of the Roman Temple of Jupiter. Notice the stella depicting Roman senators on the exterior. The church was overhauled in 1784 in late baroque style and is now considered the most important of its kind in Istria. It's worth visiting the monumental interior which boasts two fine marble statues of St Sebastian and St Servulus carved by the Venetian master Giovanni Marchiori in 1737.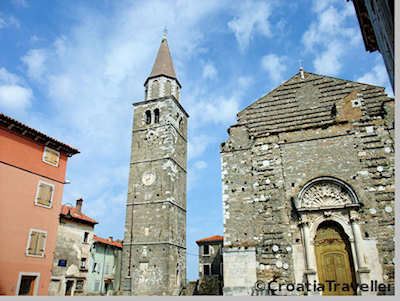 For a tour of local life, visit the Ethnographic Museum at the entrance to the old town. With traditional tools, furniture and an Istrian kitchen, the museum is effective at conjuring up the past.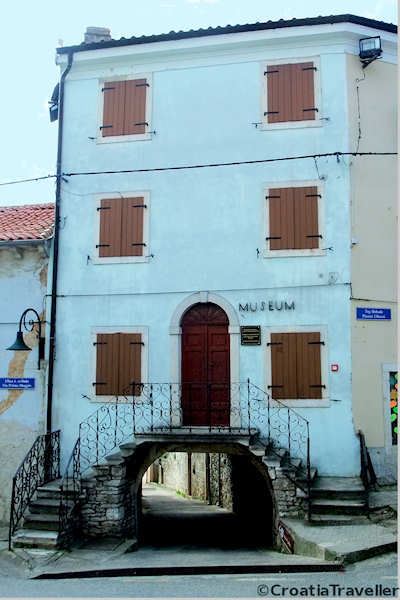 Outside the old town is the 15th-century Church of St Mary with a Gothic statue of the Holy Virgin. Local lore claims that the statue mysteriously disappeared from a former location and reappeared here as a command to build the church here.
Accommodation
There's little accommodation within the old town walls but there are a wealth of B&Bs just outside and one wonderful five-star apart-hotel, the Villa Parenzana nearby. Gambling got you? Try the four-star Lux Casino Hotel Mulino which also boasts an excellent restaurant.
Getting to Buje
There are regular hourly buses from Umag that make the 10-minute jaunt to Buje.
Tourist Information
Buje tourist information is handled by the Northwest Istria tourist board.