Find fun tours & activities in Croatia!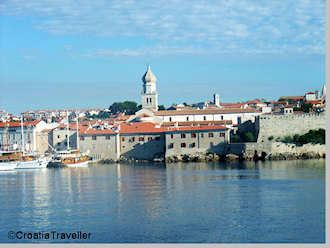 Krk Town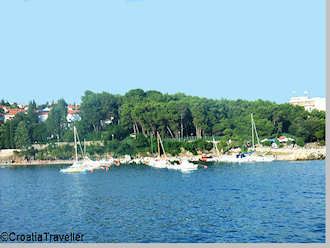 Krk Town is a port and resort on the southwestern coast of Krk Island. The town is a major tourist centre in the summer as it sports a number of beaches. The best is the Drazica cove with a sand beach ringed by a relaxing pine forest. Most hotels in Krk Town are located in and around the Drazica cove. With a population of only about 3000, the major occupation is tourism although there is also some farming, vineyards, orchards and fishing. Krk Town is well-connected by roads to other settlements on the island, notably Omisalj, Dobrinj, Vrbnik and Baska.
The summer season is busy with a variety of events. Notice the local festival in honour of the town patron saint, St. Auirinus (July 4), the Krk summer festival from mid-July to mid-August with concerts and shows staged around town, and the Krk Fair from August 8 to August 10.
History and Things to See in Krk Town
Krk was an important settlement for the Romans and you'll see Roman ruins in the city walls and a Roman thermae with a hypocaust dating from the 2nd and 1st century BC. In AD 49, an important naval battle between Cesar and Pompey took place in Krk's coastal waters. The early Christians left a 5th century basilica, now incorporated into the cathedral. Nearby is a one-nave Franciscan church from the 13th century with a wonderful Madonna with Saints by Bernardino Licinio. The oldest of the town towers is the square one on Kamplin which dates from 1191. Most of the other walls and bastions were erected in 1407. At that time Krka was ruled by the Frankopan dukes, the most powerful nobility in medieval Croatia. The last Frankopan put Krk under the protection of Venice in 1480 where it remained until 1797.
Recommended Experiences
More from Croatia Traveller
My Favorite Travel Accessories
©CroatiaTraveller 2005-2022 All rights reserved