Can an up-to-date brochure from a tourist office replace a guidebook that was researched last year or the year before (as they all are)? Probably not, only because guidebooks retain more than a semblance of objectivity. But a good brochure that is more than just a collection of pictures can provide invaluable, detailed, up-to-date information.
Here are some brochures I recommend:
General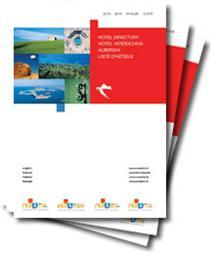 This hotel directory is invaluable if you'll be "winging it" in Croatia. Even though I strongly recommend reserving hotels in advance, sometimes you just can't or you'd like the spontaneity of on-the-spot lodging. This booklet has all the hotels in Croatia--every one!--indicating their facilities, important features and contact info. You can download it from the National Tourist Board or ask at a local tourist office. Most will have a copy for you. You could also look for the Camping and Small Hotels brochures in the same places.
Split Region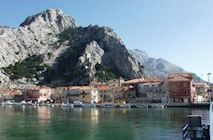 Split-Dalmatia county publishes some useful brochures in addition to the standard cultural/historical fare. Look for their brochures on Diving, Outdoor Activities, Birdwatching, Islands and Agritourism. There are also brochures with helpful itinerary suggestions such as Olive Roads, Green Roads and Blue Roads. And, like many regions, the local restaurant scene is promoted in a Gastro Guide. Download the guides here or look for them at a local tourist office.
Istria
The Istria tourist board publishes a number of brochures but the best is the Cycling Guide to northwestern Istria. The rolling terrain, vineyards and villages of Istria make it a biker's paradise and this guide tells you what you need to know about the roads, the rules, the terrain, the sights. And a map is included. While you're there pick up the Istria Gourmet guide which rates the local restaurants. Download the guides here or get it at a local tourist office.
Dubrovnik
The "pearl of the Adriatic" promotes itself with a plethora of brochures. Get more details on Dubrovnik brochures.