Tisno on Murter island is a tiny town with a big reputation on the international party circuit. Located 29km northwest of Sibenik and 80km south of Zadar, Tisno hosts several of Croatia's most popular music festivals: Defected Croatia; Love International; Sunce Beat.
[See all music festivals in Croatia]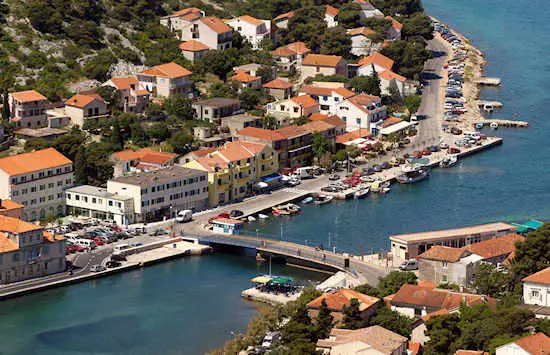 courtesy Tisno tourist office
It all started in 2005 when the (now defunct) Garden Festival arrived with a roster of big-name stars. Just a short walk from the town center, the festival grounds have become the Garden Resort, a verdant landscape of sound stages and no-frills accommodation. During the summer festival season, the resort is a giant open-air party. And between festivals, the beat goes on at Barbarella's Disco just a few kilometres away.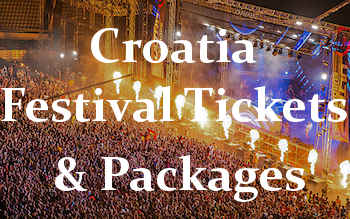 Getting to Tisno
From Zadar
The closest airport to Tisno is Zadar Airport. There's no direct public transport from the airport to Tisno but there are frequent buses from Zadar airport to the bus station where you can easily pick up a bus to Tisno.
Here is the bus schedule from Zadar bus station. Each one of the lines stops in Tisno in about an hour after departure. The price is 34Kn.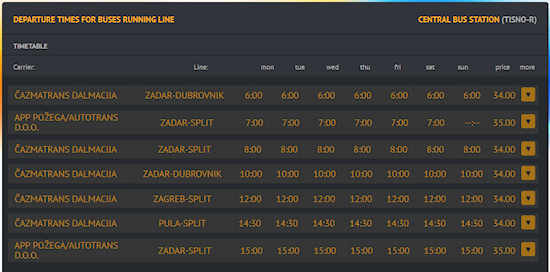 From Split Airport
Arriving at Split Airport, it makes sense to head to nearby Trogir and catch one of the five or so daily buses to Tisno. It takes around two hours and costs 44Kn. Book Now
From central Split
From Split bus station there are about six daily buses to Tisno that take from 2 to 2 1/2 hours. Here is the schedule:

Accommodation in Tisno
The best hotel in Tisno is the four-star Hotel Heritage Tisno right on the waterfront. Also recommended is the Hotel Plava Laguna. There are hundreds of rooms, apartments and B&Bs to rent in Tisno but reserve early in festival season!