Three-star budget hotels in Rovinj are clean, efficient and well-staffed. You will get air-conditioning and wifi access of some kind but don't expect state-of-the art facilities or a sparkling renovation. Staying in the Old Town is a delight but pay attention to the parking situation as the streets of the Old Town are pedestrian only. Some hotels provide parking; others will advise you on the best parking options. Do check out three-star apartments as well. Here are some good choices: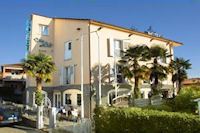 Hotel Vila Lili
Location: Residential Neighbourhood
It's 1.5km from the Old Town and a 10-minute walk to the beachfront. Parking is available.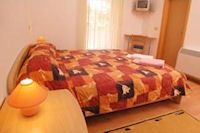 Bed and Breakfast Villa Kristina
Location: Residential Neighbourhood
Comfortably appointed rooms; about a 15-minute walk from the Old Town and the beachfront.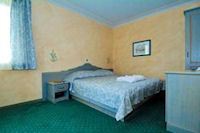 Hotel Katarina
Location: Katarina Island
Just opposite Rovinj Old Town, this hotel is on its very own island. There are regular and free boats out.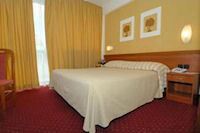 Hotel Valdaliso
Location: North of town
A few minutes drive from central Rovinj but on a verdant peninsula with a rocky beach. Free parking.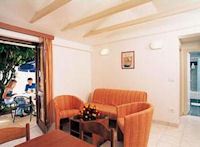 Villas Rubin
Location: South of Town
On a leafy peninsula and with a swimming pool. Free parking.