Book now for the best hotel deals in Rovinj.
Three-star budget hotels in Rovinj are clean, efficient and well-staffed. You will get air-conditioning and wifi access of some kind but don't expect state-of-the art facilities or a sparkling renovation. Staying in the Old Town is a delight but pay attention to the parking situation as the streets of the Old Town are pedestrian only. Some hotels provide parking; others will advise you on the best parking options. Do check out three-star apartments as well.
Hotel Park
Location: Port
This hotel is undergoing a massive renovation that will transform it into a luxury five-star property. It's currently closed and estimated to re-open in 2018.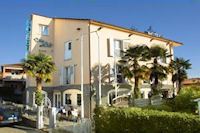 Hotel Vila Lili

Location: Residential Neighbourhood
It's 1.5km from the Old Town and a 10-minute walk to the beachfront. Parking is available.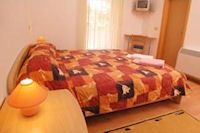 Bed and Breakfast Villa Kristina
Location: Residential Neighbourhood
Comfortably appointed rooms; about a 15-minute walk from the Old Town and the beachfront.
Recommended Tours
More from Croatia Traveller
My Favorite Travel Accessories
©CroatiaTraveller 2005-2019 All rights reserved