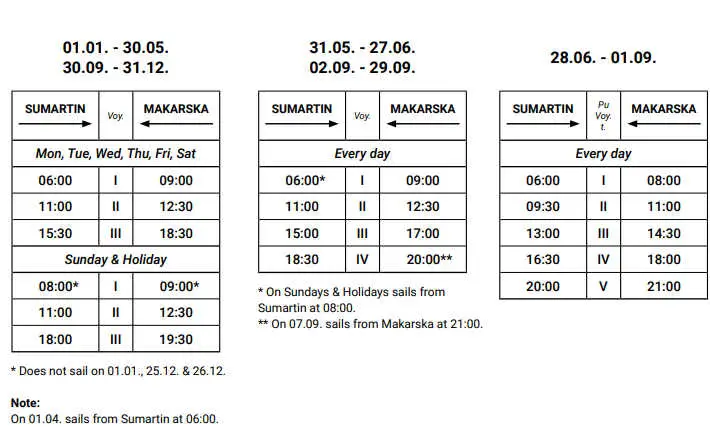 This one-hour shuttle between Makarska and Sumartin on Brac Island is a convenient (and cheaper) supplement to the Split-Supetar car ferry. The car ferry is year-round but more frequent in the summer.
Other Options
There's a seasonal passenger ferry that runs between Dubrovnik-Korcula-Hvar-Brac-Split. For more, see getting to Brac Island.
Booking
The car ferry shuttle between Makarska and Sumartin is run by Jadrolinija. You can buy tickets online at the Jadrolinija website or at any Jadrolinija office. The ticket is a reservation but you must show up at least 45 minutes in advance.
[Click here for general information about booking ferries in Croatia]
VISIT BRAC ISLAND TRAVEL GUIDE