Find fun tours & activities in Croatia!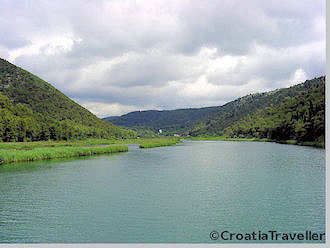 Krka River

Right in central Dalmatia, Sibensko-Kninska (Sibenik-Knin) county is an impressively scenic region with a rugged coastline and an offshore archipelago that includes no less than 242 islands and islets, including the Kornati Islands National Park. The interior is marked by the Krka river which snakes through karstic canyons and cliffs for 75km. Part of the river's course has been designated the Krka Waterfalls National Park.
The largest town and the administrative centre is Sibenik which has been an important Dalmatian town since the 9th century. In addition to the beach resorts on the city's outskirts, visitors come to marvel at the Cathedral of St James (Sv Jakov), a World Heritage Site. Sibenik also makes a good base to explore the Sibenik archipelago, Krka National Park and the Kornati Islands National Park.
The other major town in the region is Knin in the hinterlands, an important railway junction that connects the Dalmatian coast with Zagreb. It was the seat of King Zvonimir, Croatia's last effective king, and has an imposing fortress atop a hill. Knin was a focus of the Serb rebellion in the early 1990s and suffered badly during the break-up of former Yugoslavia. The economy has not yet recovered.
Further Resources
Sibenik-Knin County Tourist Board
Related Pages
Recommended Experiences
More from Croatia Traveller
My Favorite Travel Accessories
©CroatiaTraveller 2005-2022 All rights reserved