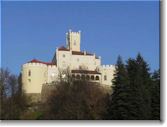 Trakoscan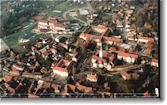 Varazdinske Toplice

Varazdinska (Varazdin) county
is a prosperous and densely populated region in northwest Croatia, bordering Slovenia. In the region between the
River Drava
and the
Zagorje
mountains, Varazdin county has excellent transportation links north to Hungary and south to
Zagreb
which explains why it has been and remains a magnet for foreign investment. Yet it remains an attractive and unusual holiday destination.
The administrative, commercial and historical centre of Varazdin County is Varazdin, known for its lovingly restored baroque architecture in the town centre. It was once the capital of Croatia and retains a strong sense of civic pride. The baroque music festival of Varazdin, Varazdin Baroque Evenings, each September is one of Croatia's most prestigious musical events.
Varazdinske Toplice Spa
Nestled in the wooded hills around Varazdin is the Varazdinske Toplice spa which has been going strong since the 1st century. Unlike many of Croatia's other spas, this one is part of an attractive small town. There are also remains of a Roman settlement and accommodation on site in the Hotel Minerva.
Another highlight of Varazdin county is Trakoscan castle, Croatia's most atmospheric and romantic castle. Not only does the castle offer a fascinating insight to the lives of the medieval aristocrats that owned it but the surroundings have been beautifully landscaped.
Further Resources
Related Pages
Recommended Experiences
More from Croatia Traveller
My Favorite Travel Accessories
©CroatiaTraveller 2005-2022 All rights reserved