Find fun tours & activities in Croatia!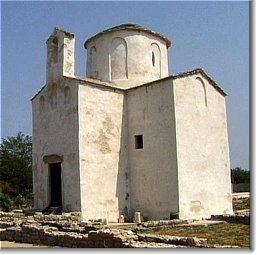 9th-century church in Nin

Zadarska (Zadar) county is one of Croatia's most diverse counties. Right in the heart of Dalmatia, Zadar county boasts two national parks -- Paklenica and part of the Kornati Islands-- plus two nature parks-- Telascica and Lake Vrana -- and, to top it all off there's Velebit mountain which is part of the UNESCO World List of Biosphere Reserves.
Zadar is the county seat and largest town in Zadar County and it offers Roman ruins, medieval churches, museums and vibrant nightlife within its historical centre. It also makes a good base to explore the region.
There's little you can't do in Zadar County. Hikers and rock climbers head to Paklenica National Park; the Kornati Islands and the Telascica wetlands attract boaters; birdwatchers are in their element at Lake Vrana, an ornithological reserve. The karstic interior offers a range of caves and grottoes to explore, most notably the Cerovac cave system, with 4km of halls, corridors and channels.
And then there are the islands: Pag with its wonderful cheese, rugged Dugi Otok and a sprinkling of little islands: Pasman, Premuda, Ist. All are easily accessible from Zadar.
Zadar County also includes the town of Nin which was central to the development of the Croatian national identity. It was an important town to the Romans and then became the residence of the earliest Croatian kings.
Further Resources
Related Pages
Recommended Experiences
More from Croatia Traveller
My Favorite Travel Accessories
©CroatiaTraveller 2005-2022 All rights reserved