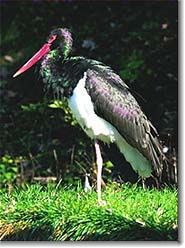 Crna Mlaka resident

Zagrebacka (Zagreb) County is widely known as the "Zagreb Ring" as it forms a ring around Zagreb, Croatia's capital city although it does not include it. To the west are the Marijagorica and Zumberak foothills and the Sutla river, marking a border with Slovenia. It's pretty country and in the heart of the forested hills is Samobor, a favourite rural escape for city-dwellers.
East of Zagreb is Dugo Selo which is another popular excursion destination. Near the town is Martin Breg on the hilltop and in the nearby village of Bozjakovina is the Draskovic castle with its lush gardens.
Southeast of Zagreb is Velika Gorica which is worth a visit for the interesting Museum of Turopolje with its artfully presented collection of local crafts. The traditional costumes are particularly interesting.
The Sava river runs through the county and on the western end is Zapresic. Although uninteresting in itself, it is near an important ornithological reserve, Zapresic-Sava, a nesting ground for migratory birds. Also nearby is the Zajarki Lake, an artificial lake created by gravel extraction that has become a popular swimming hole.
South of Zagreb is Crna Mlaka, another important ornithological reserve.
Further Resources
Related Pages
Recommended Experiences
More from Croatia Traveller
My Favorite Travel Accessories
©CroatiaTraveller 2005-2022 All rights reserved