Croatian Handicrafts
Croatia has a long handicraft tradition that has resulted in a wealth of distinctive and original souvenirs. Here's what to look for: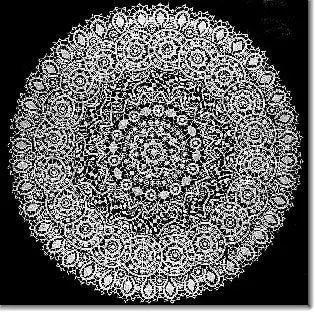 Pag Lace
Produced only on Pag Island, this intricate lace once decorated the clothes of Empresses and Princesses throughout Europe. The lace is produced using an ordinary mending needle and you can still see older women at work creating it in Pag Town. It is available in more upscale souvenir shops throughout Croatia.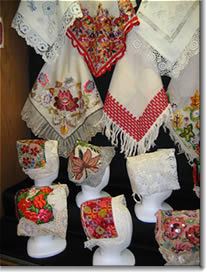 Embroidery
Croatian embroidery reflects the country's tangled history. There's an Ottoman influence in the north and a Venetian influence along the coast. Throughout, the predominant colour is red which symbolizes fertility. Look for table linens, scarfs and aprons decorated with traditional Croatian designs.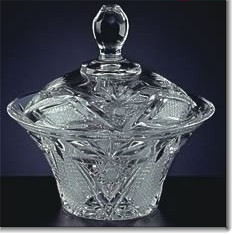 Samobor Crystal
This little town is known for its incredible crystal. If you're in Samobor, stop by Crystal Shop to get the best.

Ties
Croatia is the home of the tie (cravat), a style which was once the rage of Louis XIV's court at Versailles. Croatian ties are still beautifully made and sold largely through the Croata shops which have outlets in all major Croatian cities.
Croatian Spirits


Croatian wine makes a wonderful souvenir but even more unusual is a bottle of homemade Croatian rakija. By far the most popular Croatian rakija is travarica (trah-var-reetza), (photo left) concocted from grape brandy allowed to marinate an assortment of herbs. Which herbs? Ah, that's the secret. There might be up to 20 different leaves and stalks adding their flavour. Rosemary, chamomile, lavender, rose hips, matgrass, juniper, thyme, currants, mint or sage are the most common ingredients but there could be many more. Travarica is produced commercially but the best (and strongest) is homemade. You can find the commercial variety in a supermarket and homemade travarica in many open air markets.
There's also rakija made from plums, carob and even mistletoe. The latter is known as biska (photo right) and is available in Istria.
Related Pages