The Museum of Church Art in Zadar, also known as The Gold and Silver of Zadar is an eye-popping testament to the wealth and cultural sophistication of Zadar under the Venetians. The paintings, tapestries, sculptures, reliefs, and intricately carved gold and silver objects were amassed by the archdiocese of Zadar and are now displayed in the Convent of St Mary. The nuns of the Benedictine convent have preserved and protected these priceless art treasures and now run the museum. Spread out over two floors, the museum is one of Zadar's top sights and perhaps the finest collection of religious art on the Dalmatian coast.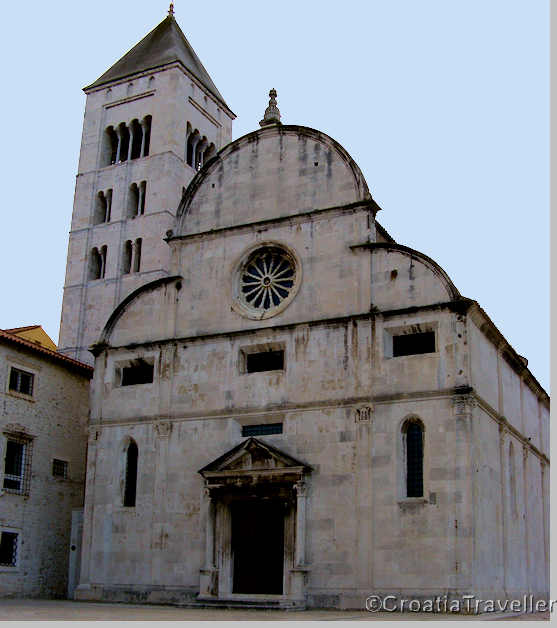 Church of St Mary
Highlights
St Martin's Polyptych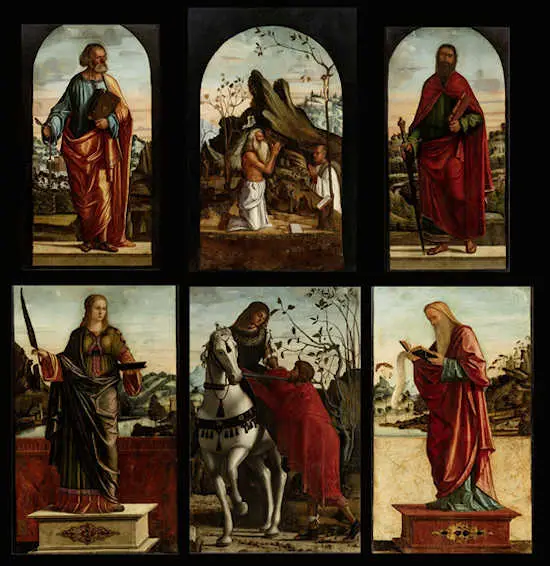 Painted around 1495 by Vittore Carpaccio (1465-1525), the panel depicts St Peter and St Paul illuminated by the setting sun and St Jerome kneeling before a crucifix and praying with Martin Mladosic, the man who commissioned the altarpiece for the Cathedral of St Anastasia. Of the three larger panels of the Saints Anastasia and Simeon, the finest is of St Martin dividing his cloak. Heavily damaged after WWII and during the Homeland War, the polyptych was recently restored by the Croatian Conservation Institute.
Virgin and Child Enthroned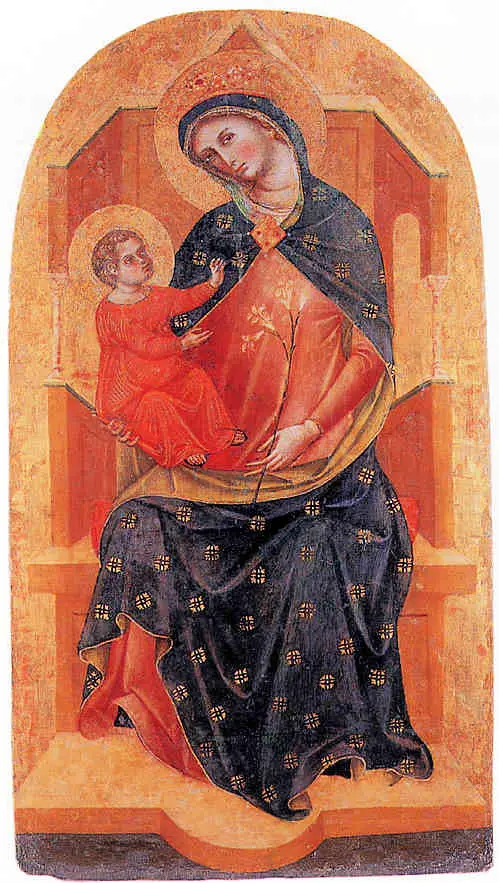 Painted around 1350 by the Venetian master, Paolo Veneziano (1300?-1362), the painting typifies his Byzantine style.
Benedictine Madonna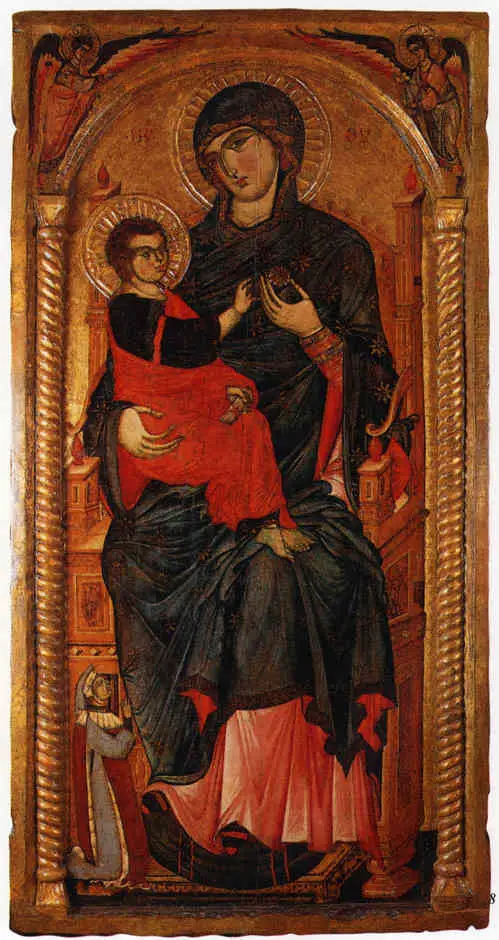 This icon of the Virgin with child on the throne was painted around 1300 and is considered a stellar example of "Benedictine Madonna" style.
Antependium for the altar of St Mary
Probably designed by Veneziano, this altar frontal of crimson silk embroidered with gold shows the Virgin and Child enthroned and flanked by St John the Baptist and St John the Evangelist.
Reliquary bust of St Sixtus


By Silverije under Creative Commons license
Created in 1596, this sensitive portrayal of a tired Pope Sixtus II was based on the face of Pope Sixtus V who was born in Dalmatia and known for his fierce enmity for the Turks.
Lorenzo Luzzo Paintings
Also called Morto da Feltre, this painter (1480-1526) had studios in both Zadar and Feltre. His first work is a Virgin and Child Enthroned which echoes works by Giovanni Bellini and the second is an Assumption of the Virgin altarpiece painted specifically for the convent.)
Gold and silver highlights include:
Reliquary of St Oroncius (first half of the 11th century)
Cover of the coffer for St Chrysogonus's shirt (1326)
Reliquary of the head of St Jacob (beginning of the 12th century
Archbishop Valaressa's pastoral (1460)
Gothic chalice from the church of St Mary (15th century)
Crown of the Anjou Queen (14th century)