Ancient Zadar (or Iadera as the Romans would say) was a Roman colony from 48BC until the disintegration of the Roman empire in the 5th century. Much has disintegrated over the years but enough Roman ruins remain to evoke Zadar's early history.
The first Roman inhabitants were veterans of Rome's many foreign wars who were given land parcels in and around town. Typical of Roman planning, the city was organized in a grid pattern with five longitudinal (decumanus) and a number of transversal (cardo)streets. The rectangular sections were called insulae.
[Read about Zadar's tumultuous history]
An exploration of Roman Zadar begins at the Forum which was the center of public life. Now, dominated the medieval St Donat church, the Forum is the largest in Croatia and about as large as similar forums in Italy.
[Check out more of Zadar's top sights]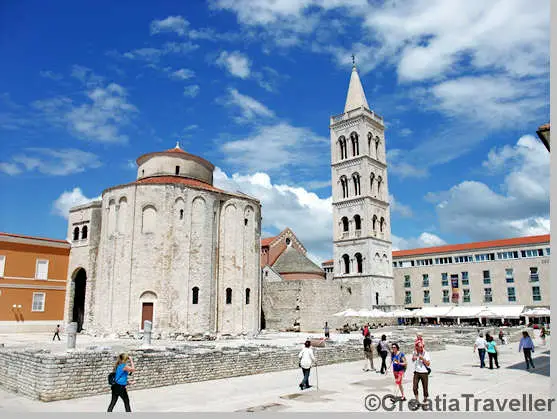 A row of shops called tabernae once ran along the north and east sides and the foundations are still visible.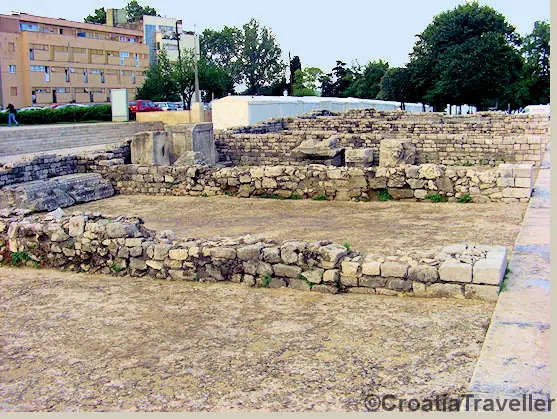 Most striking is the decorative column marking the western side of the forum. Notice the chains still visible on the column. During the Middle Ages it was the "pillar of shame" used to punish evildoers.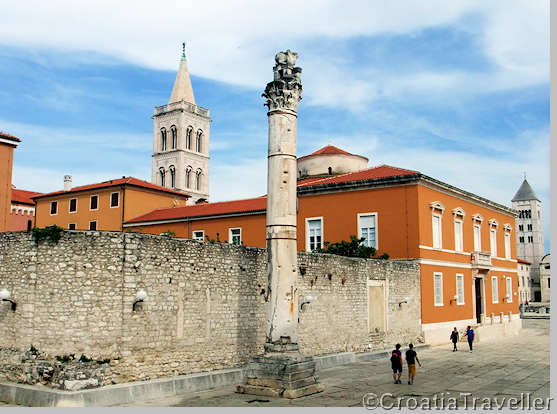 Continuing on the western side of the Forum, you come to the remains of the Capitolium which was an important temple consecrated to Jupiter, Juno and Minerva. Take a moment to examine the beautifully decorated fragments of capitals on display around the square.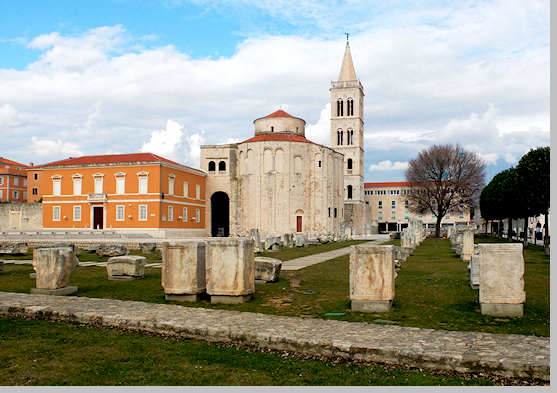 The front of the temple contained six richly decorated columns with Corinthian capitals. The only preserved column was moved to Petar Zoranic square.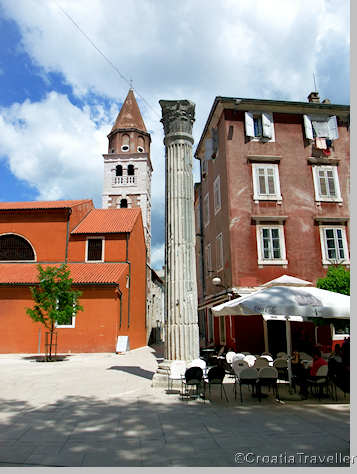 The excavation of Petar Zoranovic square revealed a trove of Roman remnants. In the center of the square, is the octagonal base of one of the towers that once flanked the gateway in the Roman wall.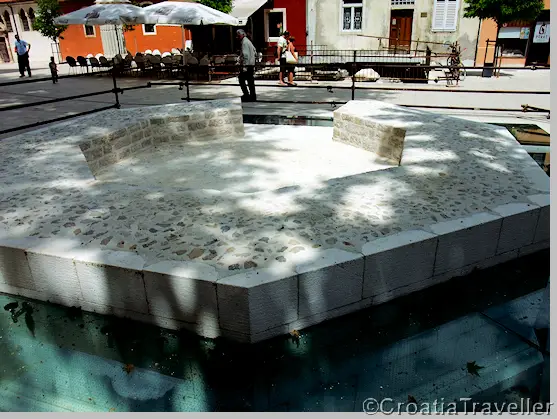 Five metres north of this is the foot of a Roman arch, while five metres to the east are the remains of the Roman gateway in the medieval wall. All are now restored and sealed with protective glass.
To round out an appreciation of Roman Zadar, take a look at Zadar's Archaeological Museum which displays artifacts from the Roman period as well as a scale model of the original Roman forum. (€4, open daily, amzd.hr)