Veliki Tabor is one of the most delightful day trips from Zagreb. Built by Croatian nobility in the 16th century, the castle is a romantic collage of turrets, towers and tiny windows. It was original built as a fortress with sweeping views over the surrounding countryside.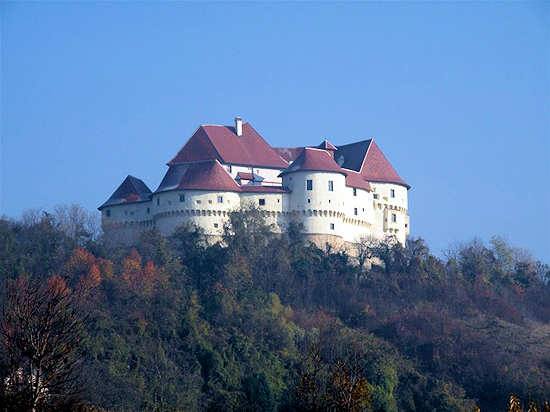 ©Veliki Tabor
The central core is a pentagonal tower built in the 12th century. The semicircular towers date from the 15th and 16th centuries when the Turkish threat was at its peak.
As the castle represents a strong tie to Croatia's national heritage, it's a point of pride that it should be well-maintained. An extensive renovation project was recently completed and the interior now contains a museum with highlights of the castle's history including the legend of Veronika of Desinic.
According to the story, Veronika was a poor young lass who caught the eye of the wealthy son of the castle's owner. His father was displeased with the romance, putting his own son in jail and drowning Veronika. Her body was bricked up in the wall behind the entrance and it's said that on stormy nights you can still hear her wailing. One of the grislier displays is a woman's skull which was actually found within the walls during the castle renovation.
The moderately interesting exhibits include medieval weaponry, paintings, art objects, furniture and sundry period pieces.
Getting There
There are regular buses from Zagreb to Desinic which is near the castle. See the schedule at the Zagreb Bus Station.