Zagreb is not only a fascinating place to explore in its own right but it makes a great base for day trips throughout the Croatian interior. Not far beyond the city limits, urban life slips away and a vista of bucolic villages, forested mountains and rolling hills stretches in all directions. Roads to the south take you to glorious Plitvice Lakes; head west a few hours and Ljubljana awaits beyond the Slovenian border. The Zagorje region in the north is dotted with castles, historical sights and baroque Varazdin. Some sights can be reached by public transport but for others it would be handy to rent a car or take a tour.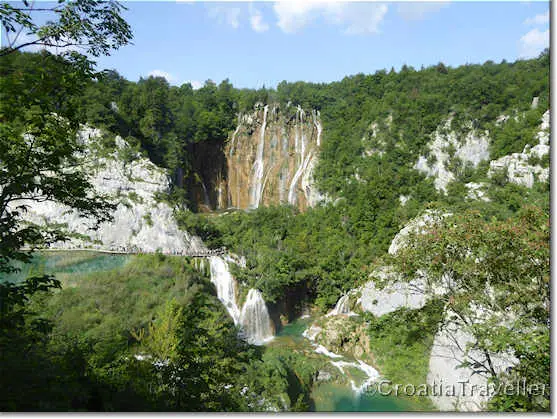 The top day trip from Zagreb is without question Plitvice Lakes National Park, the only one of Croatia's national parks, within easy reach of Zagreb. The 16 azure lakes and innumerable waterfalls of Plitvice make a truly wondrous excursion. To make the most of your trip, I recommend an early start as it takes about two hours by car and 2 1/2 hours on one of the frequent buses from Zagreb bus station. See more about independent travel to Plitvice or book a tour to Plitvice Lakes.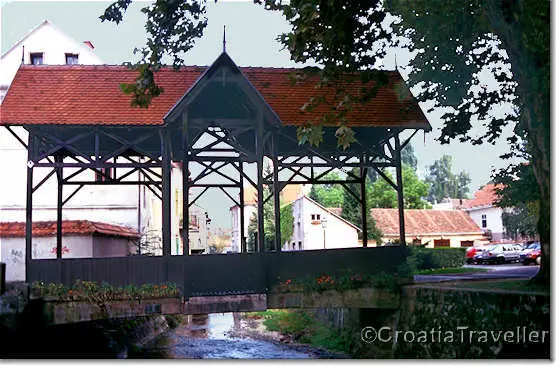 Samobor is where locals go to get away from bustling Zagreb. And it's an easy 30-minute bus ride on a Zagreb city bus! This little village straddling a stream is so cute it hardly seems real. But it is entirely authentic and so are the local pastries. Rudorska greblica is a special cheesecake prepared according to an age-old recipe. Not caloric enough? Try Samoborske kremsnite, a concoction of custard and flaky pastry. Read more about dining and other activities in Samobor.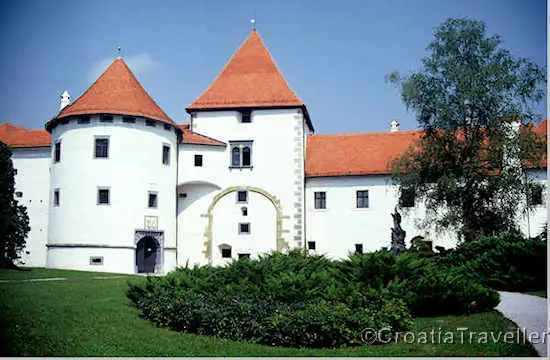 Varazdin was briefly the capital of Croatia and its town centre boasts the most stunning example of 18th-century baroque architecture after Prague. The castle-fort Stari Grad (above) represents medieval defensive architecture at its most elegant. In addition to visiting the castle and wandering the town centre, there are several excellent museums. Varazdin is a two-hour bus ride but slightly less in a car. There are also trains between Varazdin and Zagreb. Read more about Varazdin or book a tour to Varazdin.
Zagorje Castles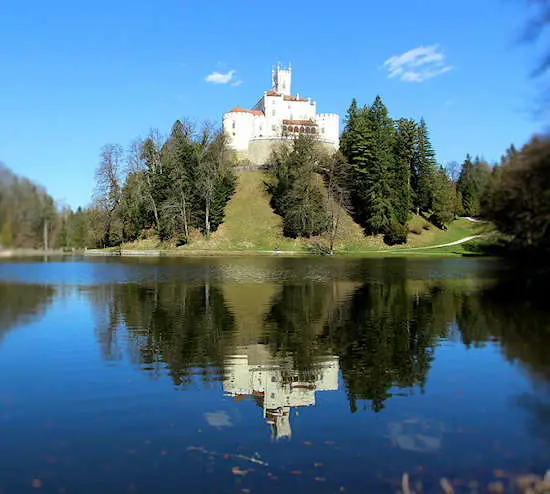 Photo by (Mick Baker)rooster Flickr cc license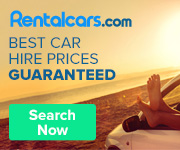 North of Zagreb are the rolling hills and rustic villages of the Zagorje region which is where Croatian nobility once built their castles. Closest to Zagreb is the striking Veliki Tabor castle, 57km from Zagreb on a scenic route. Trakoscan (above) is the most romantic castle and also the one in best condition with a fully furnished interior. Other castles worth looking at (but closed to visits) are Marusevac, a neo-Gothic fairy-tale palace, and Miljana, the former country residence of the Ratkay counts. You'll need wheels to explore castle country or you can book a castle tour.
Kumrovec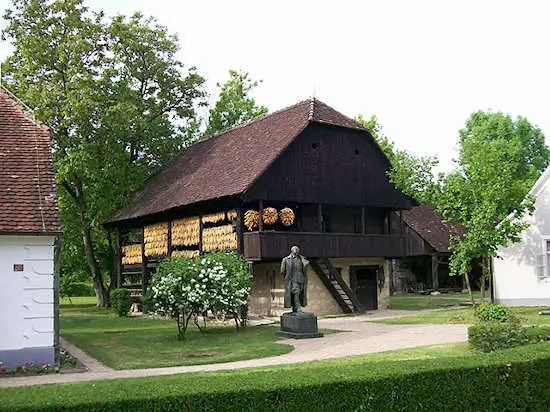 Photo by Suradnik13 cc license
Kumrovec is famous as the birthplace of Josip Broz "Marshal" Tito who led the fight against the Nazis in WWII and then became the first leader of former Yugoslavia. Although Yugoslavia disintegrated, Tito remains a beloved figure among a large part of Croatia's population. The center of Kumrovec is now an open-air ethnological museum. Called Staro Selo which means "Old Village", the museum consists of 20 restored thatched cottages, farm buildings displaying local handicrafts and traditions and of course Tito's house. Rural life may not have been quite so idyllic but a visit to Kumrovec provides a relaxing day out in the Croatian countryside. There's no public transport so you'll need to rent a car or book a tour to Kumrovec.
Krapina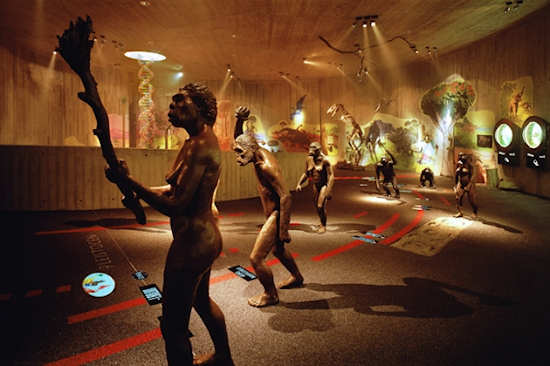 courtesy Krapina tourist board
Krapina may be a sleepy little town now but the Neanderthals loved it. On a nearby hill, archaeological excavations revealed human and animal bones from a cave-dwelling Neanderthal tribe that lived 125,000 years ago. The tools, weapons and bones found here point to a colony of some 80 Neanderthals. Although the artifacts are now in the Museum of Natural Sciences in Zagreb, the Neanderthal Museum here takes visitors on a tour of Neanderthal life with life-size replicas of these Stone Age people engaged in daily life. On the road to Krapina lies the thermal baths of Krapinske Toplice and the vast waterpark Aquae Vivae. There are frequent trains that make the 1 1/2 hour ride from Zagreb. A car takes about an hour or you can book a tour to Krapina.

Ljubljana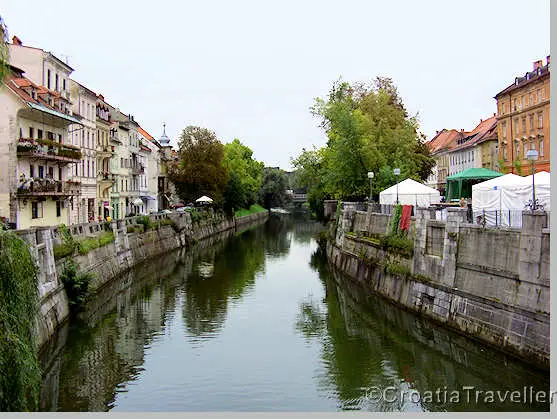 Ljbubljana, the capital of neighbouring Slovenia, is a delightful city and easy to visit from Zagreb. There are five direct daily trains to Ljubljana that arrive in less than 2 1/2 hours and several dozen daily buses that take about the same. It's a highly competitive route with prices as low as €9 throughFlixbus.Or, you can book a tour to Ljubljana that also takes in beautiful Lake Bled.

Day Trip Destination Map
Further Information
The Zagreb County Tourist Board (tel 1 4873 665, Preradovićeva ulica 42, Zagreb) is the place to go for comprehensive information about sights in Zagreb county.