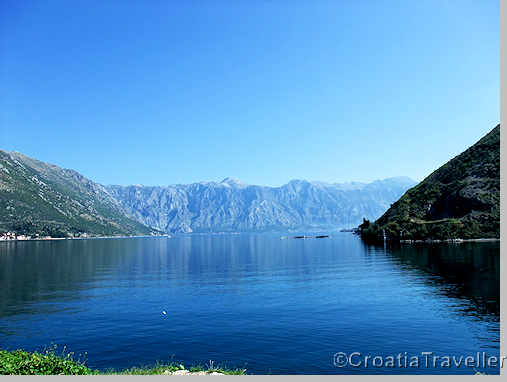 One of the most popular day trips from Dubrovnik is a visit to the neighbouring country of Montenegro. So close and yet so far! Yes it's true that it was Montenegrins who attacked Dubrovnik in 1991 but, hey, that was a long time ago. Let bygones be bygones. Now there are regular relations between the two destinations with the goal of making it easier for tourists to visit both.
Getting to Montenegro
From Dubrovnik there are three ways to visit Montenegro:
Take an organized excursion
It's easy and convenient although definitely pricier and less adventurous than going it alone. You also have less flexibility as the excursions are not daily. On the other hand, you can visit Montenegro's three main destinations: Herceg Novi, Kotor and Budva. Book a Tour to Montenegro.

Take a bus
There are two or three daily buses to but it takes careful planning to work in all three destinations on a day trip. If you have to choose, I recommend taking the 7.15am bus to Kotor and returning in the afternoon, possibly with a stop at Herceg Novi or Budva. (see the current bus schedule)

Drive
This is by far the easiest approach as it allows you to visit all three destinations. You can rent a car in Dubrovnik. As long as you have the green insurance card, there's no problem taking your car to Montenegro and you do not need a cross-border card. Do not expect to drop off your rental in Montenegro however. Few car rental agencies allow this.
Practicalities
Money
Montenegro is cheaper than Dubrovnik, especially when it comes to restaurants. Note that Montenegro has adopted the euro as the official currency. ATMs are plentiful but credit cards are not widely accepted except to pay for accommodation.
Border Formalities
If you did not need a visa to enter Croatia you do not need one to enter Montenegro. You must show your passport at the border crossing as Montenegro is not part of the Schengen zone while Croatia is. If you drive, you must have a green card which will be provided when you rent a car.
Things to See
For some of the most dramatically beautiful scenery on the Adriatic coast, head to Kotor. The walled town of Kotor rivals Dubrovnik and it's wedged between Mt Sv Ivan and a gorgeous bay. The drive from Dubrovnik affords unforgettable views of the bay and it's a delight to spend the day exploring the streets and squares of the Old Town. Herceg Novi is also worth a stop, especially if you'd like to take a swim as there are a number of pebble beaches and concrete swimming terraces. Least interesting, in my view, is Budva which lies another hour or so past Kotor. A victim of rampant over-development, Budva beachside strip is perpetually crowded and packed with commerce. The walled old town has been carefully restored and would be interesting unless you've just come from Dubrovnik.
Further Resources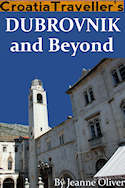 Dubrovnik Guidebook
Related Pages
Day Trips from Dubrovnik