'What's the weather going to be' is probably the number one question in deciding when to go to Croatia. Today's weather in Croatia doesn't give you much of an idea of what it's going to be like when you travel to Croatia. I've compiled the temperature and precipitation charts below (source: worldclimate.com) to give you an idea of whether it will be hot and sunny or chilly and rainy for your visit to Croatia. Of course, climate change makes it harder to predict. Croatia's summers along the coast have been somewhat warmer than historical data would indicate.
[Top ways to keep cool when the Croatian coast sizzles.]
You'll first notice that Zagreb with its continental climate is colder and wetter in the winter and slightly cooler in the summer than the Croatian coast. No surprise there. Notice also that Split has hotter summers than Dubrovnik and much rainier winters. Typical of Istria, Pula enjoys summers that are slightly less sweltering than the southern coast and has a more even distribution of rainfall which explains Istria's lush, green countryside. See more on Croatia's climate.
Temperature and Precipitation Charts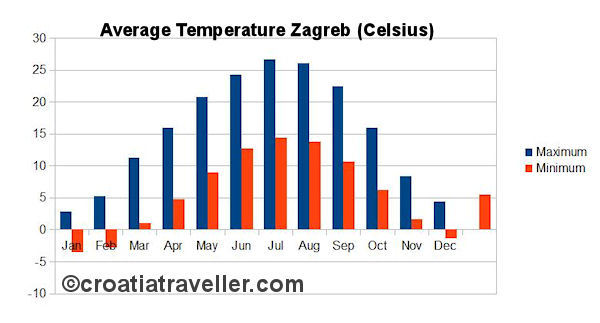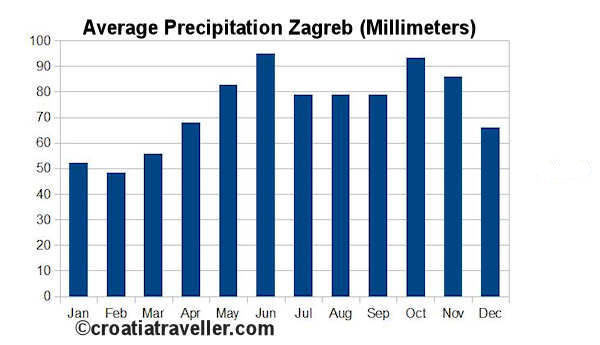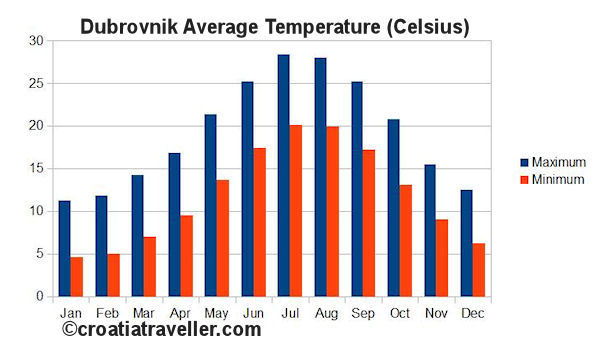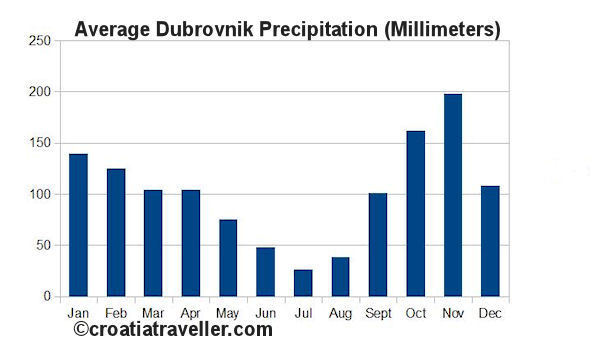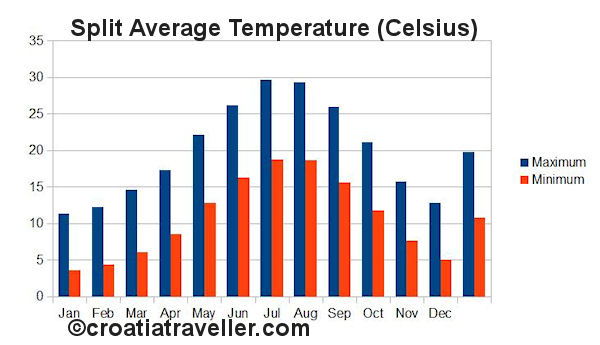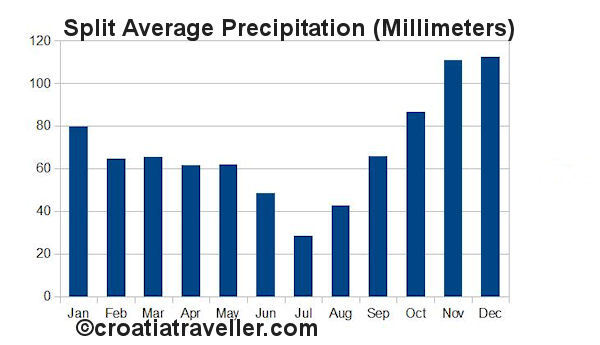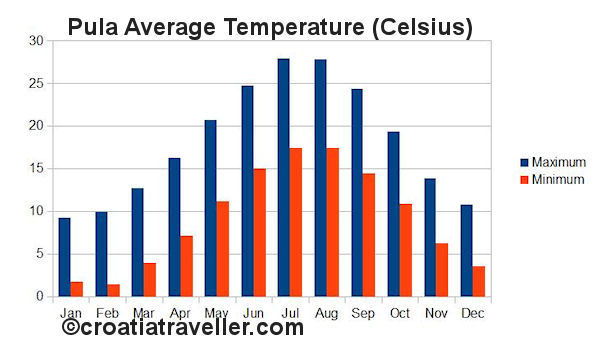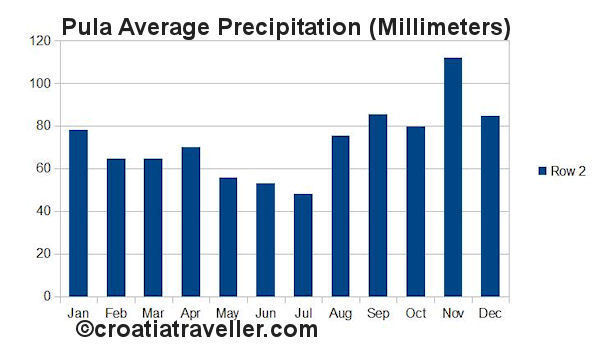 Related Pages
Further Resources