Get Started
About Croatia
Essentials
Croatia Map
Croatia Photos
Guidebooks
When to Go
Top Sights
Accommodation
Transport
Car Rental
Croatia Ferries
Money
Adventure
Sailing
Cruises
Tours
Itineraries
Special Interests
Dalmatia

Dubrovnik

Islands

Istria

Kvarner
Split
Zadar
Zagreb
News Blog
Newsletter
Traveller Tips
About Me

Advertising
Trip Planning
Contact
Privacy Policy

Search Site
Site Index
Last Minute? No problem!
Get great deals on:
Holidays
from TUI
Accommodation
from booking.com
Car Rentals
from rentalcars.com
Cruises & Tours
from Viator
Top
Destinations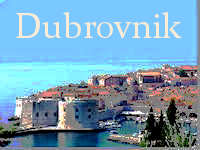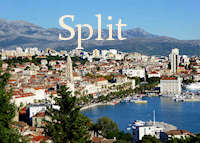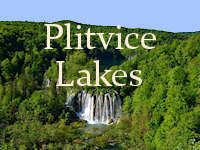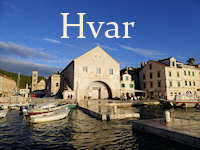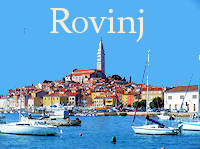 Pula is one of Istria's most authentic and complex cities known for its impressive Roman ruins and a verdant coastline. Unlike other Istrian destinations however, Pula has a flourishing life apart from the tourist business. It's an important shipbuilding centre, an industry that dates back to the days when it was an important naval port under the Austro-Hungarian empire. Even the Romans liked Pula's position and made it their administrative headquarters.
[Istrian history from Romans to Yugoslavia]
As Pula is well-connected by road with everywhere in Istria, there are a wealth of interesting day trips. Visitors may want to make Pula their headquarters for their Istrian holiday.
[Best of Istria nine-day independent itinerary]
[Discover Istrian archaeology seven-day independent itinerary]
Insider tip
Pula's historical centre of town is mainly devoted to business, government and commerce which take place in and about the city's celebrated Roman ruins. When the locals want to dine or party however, they head to Verudela peninsula (only a few kilometres away). During the day they play on the beach and at night, they head to one of the restaurants or nightspots that are scattered across the peninsula. There's not a lot going on in the town centre unless there's an event at the amphitheatre.
To see all Pula, rent a car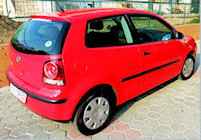 €27 for this Polo through
AutoEurope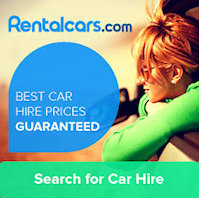 Compare rates 783 companies
Most of the hotels in Pula are also on Verudela peninsula. Even though the bus system is excellent, the oddly bifurcated nature of life in Pula makes it helpful to have a car. Fortunately most agencies have offices in downtown Pula or in Pula Airport.
The town centre is dotted with Roman ruins, the most impressive of which is the spectacular Roman amphitheatre. Try to catch an open-air performance there in the busy summer season. Note also the 1st century Triumphal Arch of Sergius. Artists and architects from Michelangelo to Robert Adam studied and sketched this exceptionally well-preserved monument. In the centre of town is the Roman Forum containing the Temple of Augustus.
[Museums, Roman ruins, churches and a light show in Pula]
What to Do in Pula
Diving
The waters of Istria have a lot to interest scuba divers. Pula based Orca Diving offers a wealth of diving possibilities including wreck diving and boat diving. They are based at the Park Plaza Histria Hotel in Verudela. Or, book a complete PADI scuba certification course.
Never taken the plunge? Try a special scuba introductory course. It's perfect for families!
Snorkeling
Prefer to keep your head above water while watching the fish? Book a boat trip with snorkeling or a kayak trip with snorkeling.
Historical Walking Tour
Take a two-hour guided walking tour that covers Pula's most important historical monuments.
Cycling
The flat coastline and rolling interior offer wonderfully relaxing opportunities for cyclists of all levels.
Take a cycling tour and wine tasting through Kamenjak nature park, a protected habitat that stretches along the coast.
Or cycle Cape Kamenjak from Premantura exploring secluded bays and sandy beaches.
For more of a challenge, try the full day Parenzana cycling tour that takes in the hilltop villages of Motovun, Groznjan and Buje.
Beaches in Pula
If beach fever grabs you, head out to Verudela peninsula 2km south of the town centre where you'll find many rocky beaches. Pula beaches go in and out of fashion but Valkana Beach, Hawaii Beach, Kolumbarica Beach and sandy Debeljak Beach are usually the most popular with the locals.
The Brijuni Islands National Park , off the coast of Pula makes a lovely day trip that combines Roman ruins with reminders of ex-Yugslavia within a stunning natural landscape.
[Book a Brijuni Islands tour online]
Accommodation in Pula
In Pula you have a choice between a resort experience on the Verudela peninsula or an urban experience in the town center. To truly soak up the Roman era, stay in the town center. For sun and pampering, stay in Verudela. To get a taste of both, transport and beach access make it more convenient to stay in Verudela and visit the town center than vice versa.
[Where you should stay in Pula]
map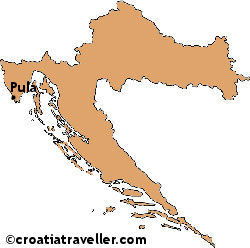 Click for more Croatia maps
Pula Travel Planner
Eating & Drinking
Nightlife
Bars, pubs, dance and live music.
Tourist Information in Pula
The Pula tourist office (tel 052-219 197) is at Forum 1 in the town centre and distributes many helpful brochures.
Questions? Comments?
©CroatiaTraveller 2005-2017 All rights reserved