Visiting Plitvice Lakes National Park may well be the highlight of any trip to Croatia. It is surely one of Europe's most spectacular natural wonders and a pleasure at any time of year. To maximize your appreciation of Plitvice, follow these 10 tips, gleaned from my many visits over the years.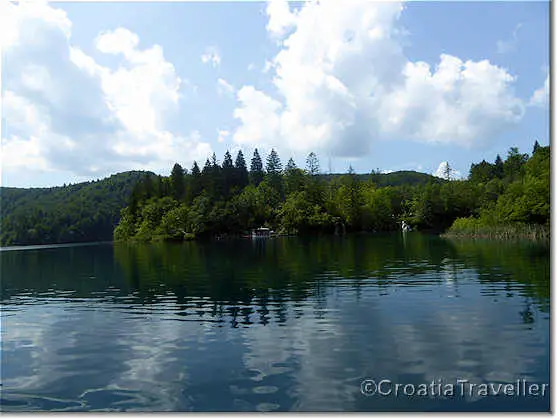 Avoid the Crowds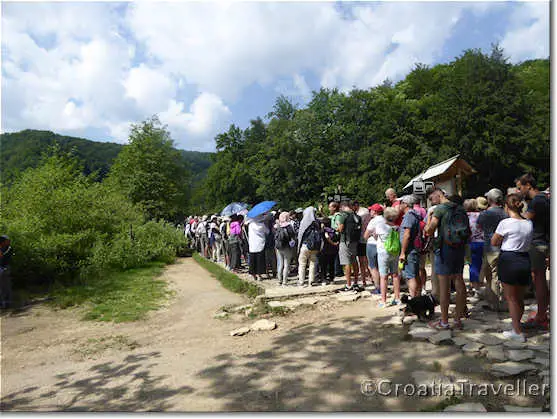 Plitvice is one of Croatia's most visited sites, receiving 1.3 million visitors a year. The busiest months are July and August. The busiest hours in the national park are between 9am and 2pm. Tour buses begin arriving at 9am, have lunch at noon and start heading out around 3pm. Avoiding peak hours can make a huge difference in your appreciation of Plitvice as well as your budget. In peak season admission is reduced after 4pm. If avoiding those hours is impossible, consider that the most crowded area is the lower lakes which is flatter and closest to the entrances. Time-pressed visitors often avoid the upper lakes which makes it the perfect area to explore until the crowds thin out. How to do this? See a recommended walk in Plitvice.
Save time and Take the Train

To see as much of the park as possible in a limited time start at the upper lakes. Although the mapped walks from the tourist office neglect to mention it, you'll save time and energy by taking the sightseeing train (actually a bus) to the top and walking down. And, you don't miss anything! See a recommended walk that begins in the upper lakes.
Visit Off-Season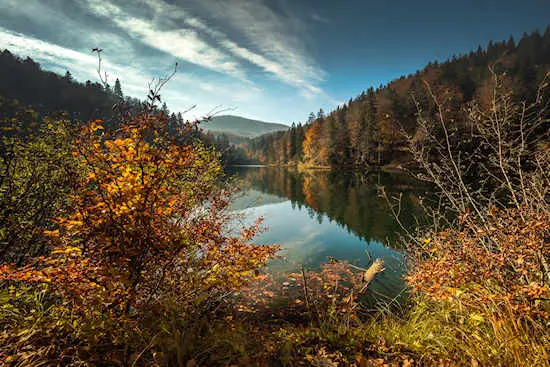 Another way to avoid the crowds is to visit Plitvice off-season if at all possible. June and September are perfect months to visit the park as the weather is stable and the entire park is lush with vegetation. Yet, there are substantially fewer visitors. From November until mid-April the upper lakes are only accessible on foot as the train and boat cease operations. Yet you may witness frozen waterfalls or ethereal mists swirling around the lakes.
Check the Weather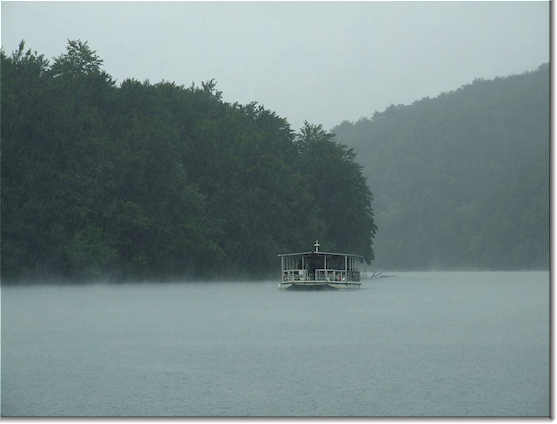 Pudelek (Marcin Szala) [CC BY-SA 3.0 ], from Wikimedia Commons
Plitvice's climate is continental which means it is completely different from the Croatian coast. Summer showers are not uncommon, winter can be snowy and spring can bring days of rain. You'll want to bring appropriate clothing and consider changing your itinerary if necessary. See more on when to go to Plitvice.
Go beyond the Lake District


Plitvice's lakes and waterfalls are breathtaking but they make up only 1% of the national park. There's so much more to see! Corkova Uvala is a primeval forest in the northwest corner of the park with a wealth of spectacular hikes mapped out.
[See more on Plitvice's forests]
Mind the Rules

The travertine formations are the backbone of a delicate ecosystem that includes the waterfalls, rare plant species and varied animal life. Custodians of the national park are in a constant struggle to preserve the fragile ecology of Plitvice while accommodating a crush of visitors. No straying from the trails, no littering, no swimming or wading and other rules are there for a reason.
wear proper Footwear

Plitvice is a network of dirt trails and wooden walkways making solid, rubber-soled shoes essential all year round. Trudging around in flip-flops is asking for a turned ankle and even sandals should be sturdy enough to provide foot support. Sudden showers can leave trails muddy and slippery. From autumn through early spring the ground may become icy.
Pack Food and Drink

During the summer there are plenty of stalls, snack places and restaurants but you'll waste time standing in line for pricey, uninspired cuisine. In winter there's only one dining spot open at Entrance I. There are plenty of places to picnic, especially in the upper lakes. And don't forget to carry an extra bag for your waste as trash baskets are in short supply in the park.
[See more details on dining options in Plitvice]
Be Polite

Because of the crowds in summer, it helps if everyone is considerate on the narrow trails and walkways. If travelling with babies, try to use a sling rather than a stroller which takes up much more space. The waterfalls are beautifully photogenic but be mindful of crowds lining up behind as you focus your camera. Walking single-file rather than side-by-side allows visitors coming from the opposite direction to pass more freely.
Stay Overnight In the Park


The Best Plitvice
Nothing beats an overnight in Plitvice which allows you to explore the park early in the morning or late afternoon when all is quiet and peaceful. There are three hotels in the park which put you only steps from the falls. Plus, your park admission ticket gets stamped for a second day at no extra cost. Next best is staying just outside the park where you can leave the car and stroll to the falls. More on where to stay in Plitvice.