Plitvice Lakes National Park is an easy day trip from Zagreb and from Zadar. It also makes a good half-day stop on the way from Zagreb to the coast. Visiting Plitvice from elsewhere on the coast is possible but inadvisable as your time in the park will be extremely limited.
Istria to Plitvice
Plitvice is a long way from Istria; figure 3 1/2 to 4 hours from Rovinj. All Istrian towns are connected by bus with Zagreb (see getting to Istria) and from there you can catch a bus to Plitvice. Driving isn't much faster. You start on the motorway to Zagreb and then exit to take local roads to Plitvice. You'll need to stop at Plitvice overnight. No problem! There's plenty of accommodation at all price levels.
Getting to Plitvice By Bus
It takes 2 to 3 hours by bus from either Zagreb or Zadar depending on the departure. There are about nine buses per day from Zagreb (price: 85 to 105Kn) but somewhat fewer from Zadar. If you want to go directly from Zagreb Airport to Plitvice, it's easy. Frequent Zagreb airport buses will whisk you to Zagreb bus station where you can catch your bus to Plitvice.
Here are the 2020 departure times of buses from Zagreb to Plitvice from the Zagreb Bus Station:
5:45, 7.30, 10.30, 11.30, 2.15pm, 2.30pm, 5.15pm, 9.30pm
Prices range from 85 to 105KN, depending on the departure.
Or, you can book a private transfer from Zagreb city or airport directly to Plitvice. Check for prices!
Plitvice on the way to/from the coast
It is possible to visit on the way from Zagreb to Zadar or vice versa. Catch a very early bus and leave your luggage in the tourist office at one of Plitvice entrances. Visit the park and return to the same entrance to catch the onward bus. Beware of crowds! It takes much longer to visit Plitvice in the summer as the walkways are slow-moving and there are queues for the train and boat. It is essential to reserve in advance in the summer.
Online Bus Booking
It's advisable to reserve and pay for your Plitvice bus ticket in advance and online at getbybus. Note that you may also buy a ticket from Plitvice to Zadar, Split or Dubrovnik online at the Zagreb bus station which is highly advisable.
The Zadar bus station posts their timetables but has no online booking. Book at getbybus.
To see it all, rent a car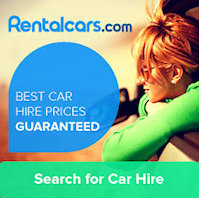 Compare rates 783 companies
There's also a daily day and night bus to Plitvice from Dubrovnik but the ride is 12 to 14 hours. Buy tickets online at FlixBus. Another option would be to take one of the many buses from Dubrovnik to Split or Zadar and then catching a bus up to Plitvice (see the schedule at buses from Dubrovnik). This could be done in a day but plan on spending the night at Plitvice as you won't arrive earlier than late afternoon.
Driving to Plitvice Lakes
The national park is about 2 hours driving time from either Zagreb or Zadar. See a map with driving directions.
Last updated January 14, 2020
Recommended Experiences
More from Croatia Traveller
My Favorite Travel Accessories
©CroatiaTraveller 2005-2020 All rights reserved