Four-star hotels in Rovinj are comfortable indeed and you have a choice of staying either in the Old Town, in Zlatni Rt nature park or in nearby neighbourhoods. For hotels in the Old Town, you'll need to get parking details in advance as the Old Town is pedestrian only.
See more about where to stay in Rovinj and don't forget to check out private accommodation in Rovinj.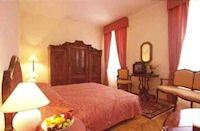 Villa Angelo D'Oro
Location:Old Town
Plush, old-style luxury. This boutique hotel is in a lavishly restored Venetian-style building. Free parking. Book now.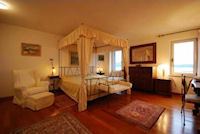 Villa Tuttorotto
Location:Old Town
This boutique hotel overlooks Rovinj harbour and includes a fitness centre. Book now.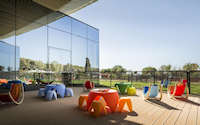 Family Hotel Amarin
Location: North of centre
As the name says, everything is set up well for families from children's menus in the restaurant to dozens of playgrounds inside and outside the hotel. Even the design is child-friendly. Book now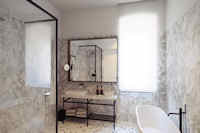 Hotel Adriatic
Location: town center
This classic was totally overhauled in 2015 and showcases contemporary Croatian art and design. Book now.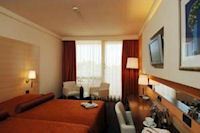 Hotel Eden
Location: Zlatni Rt
It's large enough to contain an indoor swimming pool and wellness centre plus an outdoor swimming pool. I loved it. Free parking. Book now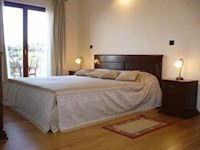 Casa Alice
Location: residential neighbourhood
This restored country house has a swimming pool and a winery. It's about a 20-minute walk from the Old Town and a beach. Free parking. Book now.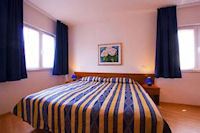 Villa Marea
Location: residential neighbourhood
Withing walking distance of the Old Town and the sea, this modern structure also boasts a swimming pool. Free parking. Book now.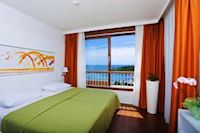 Island Hotel Istra
Location: Crveni Otok
A short boat ride from town takes you to this hotel on Sv Andrija island (Crveni Otok). There are plenty of activities and watersports from the nearby beach. Book now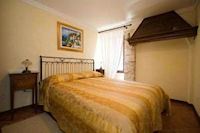 Aparthotel Villa Valdibora
Location: Old Town
Beautifully decorated with antiques and art, there's a lot of history between these walls.
Book now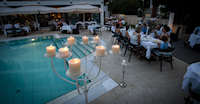 Hotel Arupinum
Location: Zlatni Rt
This small boutique hotel is beautifully designed and close to the beach. Book now