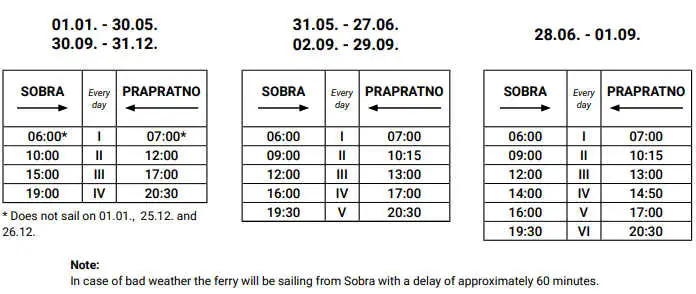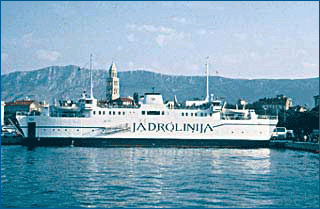 The "Vanga" often handles this route

This 45-minute ferry is run by Jadrolinija and operates all year. It is the only car ferry that connects Mljet Island with the mainland. Foot passengers can take the Nona Ana which connects Mljet National Park with Dubrovnik or the seasonal Dubrovnik-Mljet-Korcula-Hvar-Brac-Split line. From Sobra, buses are scarce to the National Park but there are usually waiting taxis.
You can buy tickets online at the Jadrolinija website, at any Jadrolinija office or go to the port at least 1/2 hour in advance, buy your ticket at a stall and put your car in the waiting line. You must wait in line even if you buy your tickets in advance.
[Click here for booking information.]