Most
budget three-star hotels in Zadar
are out of the historic town centre either in
Borik
(4km) or
Diklo
(5km). It's a long walk but there are buses (more frequent to Borik than Diklo). For more, see
Zadar accommodation.
Most of the hotels below provide free parking.
Three-Star Budget Hotels in Zadar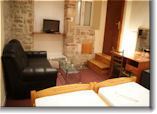 Rog-Dogg Rooms
Strange name, true, but this is your best bet for staying in Zadar's historic center. As a recent arrival on Zadar's accommodation scene, all is new and modern.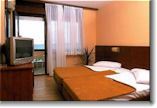 Hotel Donat
This old stand-by in Borik provides good, simple accommodation. There's free parking and a swimming pool, plus various programs for kids.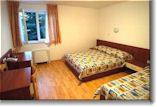 Hotel Porto
This hotel is the closest to Zadar airport and about 3km from the town center. It's not a resort hotel but it is convenient for catching an early flight plus it's a quick drive to central Zadar.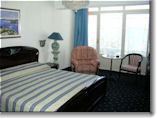 Hotel Villa Nico
Located in Diklo practically right on the beach, the Hotel Nico is a small, familial establishment. It's a quiet, relaxing place with a restaurant, bar and terrace.
Guest Accommodation Tamaris
Just outside the town centre, this guesthouse has modern, newly-renovated facilities. You can take a quick bus ride to town in relax in the on-site restaurant and bar.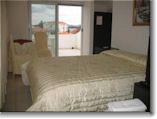 Villa Triana
This hotel offers small studios right on the beach between Borik and Diklo. Some rooms have balconies with sea views, there's free wireless internet access and the bus to Zadar stops only steps away.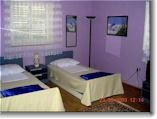 Villa Valentina
This friendly establishment in Borik is an easy walk from the beach plus there's a lot to explore right in the neighbourhood. You can even cook up your own barbecue just outside.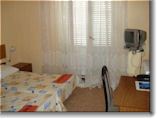 Pansion Vista
Located on the Diklo beach, this guesthouse offers free wireless internet and the use of a swimming pool, sauna and tennis court nearby. The Diklo bus stops right outside.
Villa Hresc
Although not in the historic centre, this aparthotel is only a short walk away. With a lawn and outdoor swimming pool, you have a relaxing ambiance plus there's a good hotel restaurant should you be so inclined.