Big, modern and, well, big, the Zagreb Fair Grounds cover over 500,000 sq m of space in south Zagreb with over 180,000m as closed exhibition space. Part of the fair grounds include the Congress Centre which has 22 conference rooms and offices seating 2200 people.
Where is the Zagreb Arena?
The Zagreb Fair Grounds are just south of the Sava River on the border of Novi Zagreb, a residential area about 10km south of central Zagreb. See this map of the Zagreb Fair Grounds:
How to Reach the Zagreb Arena
From central Zagreb trams 7 and 14 go to the fair grounds. From Zagreb airport, the fair grounds are well marked.
Where to Stay Near the Arena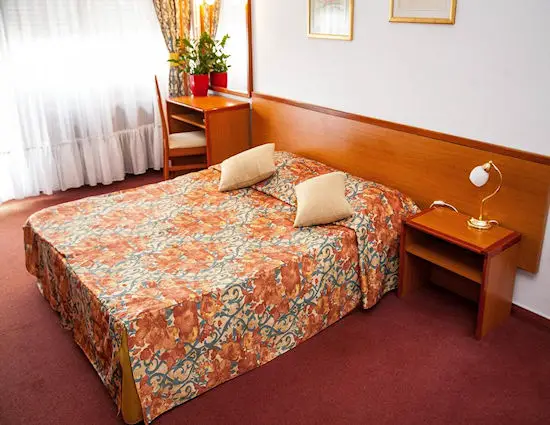 Hotel I
There are two good hotels and a number of apartments to rent near the Arena. The best hotel is the three-star Hotel Sundial. Also good is the three-star Hotel I. Hotel I has a restaurant which is good because there are not a lot of dining options around and it's a long tram ride to central Zagreb. Both hotels offer free parking.
Major Zagreb Fairs
Zagreb International Autumn Fair
The largest and most important yearly fair encompassing a wide variety of exhibitors.
Zagreb Auto Show
Beauty Days
Zagreb Sports & Nautical Fair
Home & Garden Fair
Crafts Fair
Vinovita wine fair
Christmas Fair
Contact Information
Zagreb Fair
Avenija Dubrovnik 15
10020 Zagreb
Croatia
Related Pages
Zagreb Travel Guide