Click for the best deals on Zagreb hotels.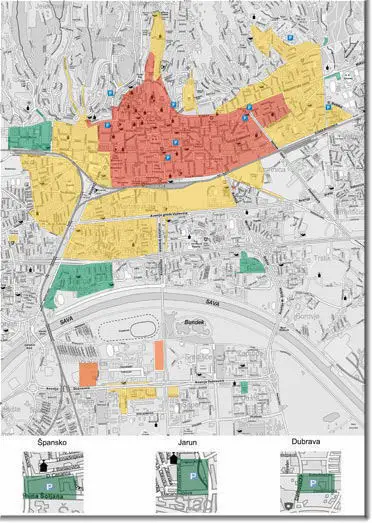 What does this mean? Parking rates in Zagreb are divided into three zones. Parking in the red zone costs 6Kn an hour, in the yellow zone 3 Kn and in the green zone 1.5 Kn an hour. More on parking in Zagreb.
Related Pages
Getting Around by Car in Zagreb
Public Transport in Zagreb
Zagreb Travel Guide
Recommended Tours
More from Croatia Traveller
Questions? Comments?
©CroatiaTraveller 2005-2018 All rights reserved