Komiza on Vis Island is the little Mediterranean fishing village you've always dreamed of. A jumble of pleasantly ramshackle 17th and 18th-century houses crowd around a port and bay at the foot of Hum hill.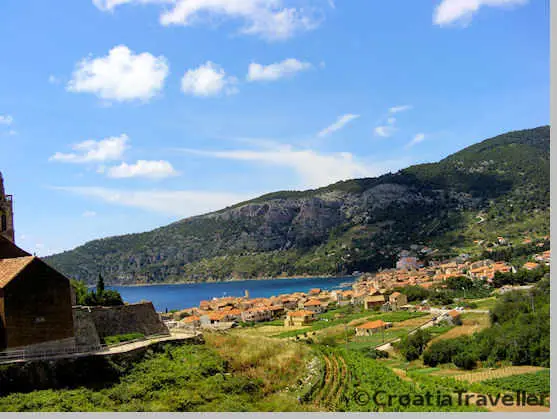 As an old fishing port, Komiza dates at least from the 12th century and it was here that the first fish processing factory in Dalmatia was built in 1830. At the western edge of the town is a pebble beach sheltered by trees and on the eastern side there are three pebble beaches.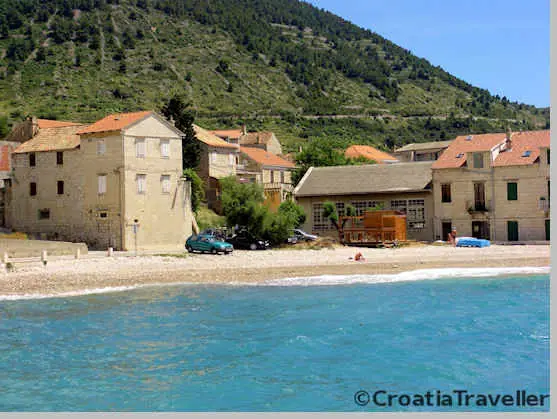 In the second half of the 13th century, Benedictines from the neighbouring islet of Bisevo moved to their new monastery east of Komiza and the village grew around it. Today's monastery and the church of St Nicholas date from the 17th century. The church contains carved Baroque altars and at the end of the main wharf is a Renaissance citadel dating from 1585.
There's not much to do in Komiza during the day except relax and putter around but it is the closest departure point to take an excursion to nearby Bisevo Island to experience its Blue Cave. A number of travel agencies run excursions to Bisevo.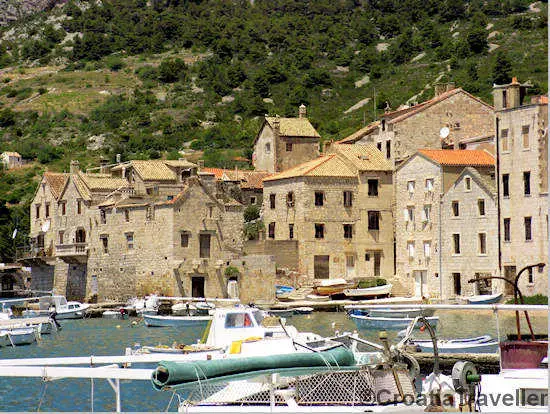 Nightlife in Komiza is lively. Just east of town is Aquarius, an open-air disco on Kamenica beach
Komiza is a quiet, traditional village with only one hotel and a smattering of private accommodation. Read more about Vis accommodation.
Festivals
Since Komiza was all about fishing and since St Nicholas protected fishermen and sailors, it stands to reason that the saint's feast day on 6 December would be a big deal in town. And so it is. The traditional practice is to burn a fishing boat near the St Nicholas church. Naturally the boat chosen is an old one and preparations begin the night before. There's a procession afterwards and ashes from the burned boat are used to bless new fishing boats.
Dining
It's worth trekking out to Komiza if only for the restaurants, especially if you're a lobster-lover. The most unusual restaurant is Konoba Jastozera (tel 021-713 859, www.jastozera.com) where you eat on planks over the water. There are also meat dishes.
Another fabulous dining experience is at Bako (tel 021-713 008) whether you eat on the outdoor terrace or the interior decorated with Roman amphorae recovered from the surrounding seas and a fish pond.
Tourist Information in Komiza
The Komiza tourist office (tel 021-713 455) is at Mikule 2.
Recommended Tours