Komiza on Vis Island retains the flavour of a Mediterranean fishing village even though it is becoming increasingly popular as a beach resort and launching pad to the Blue Cave. A jumble of pleasantly ramshackle 17th and 18th-century houses crowd around a port and bay at the foot of Hum hill.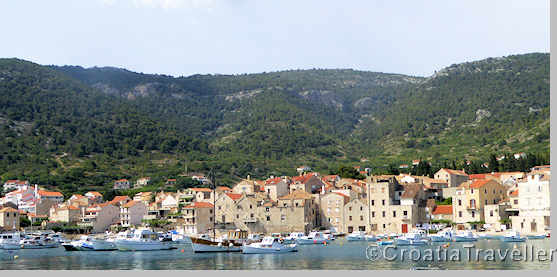 Beaches
Walking north from the town center there are a few small beaches.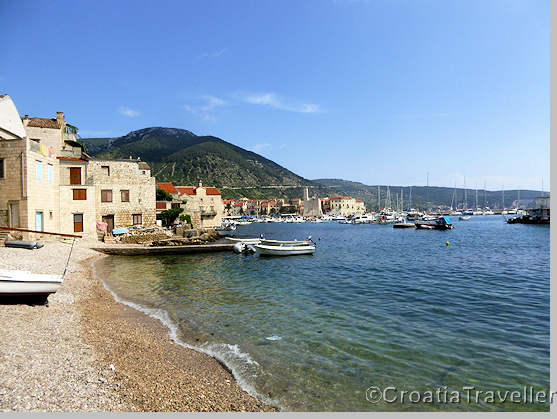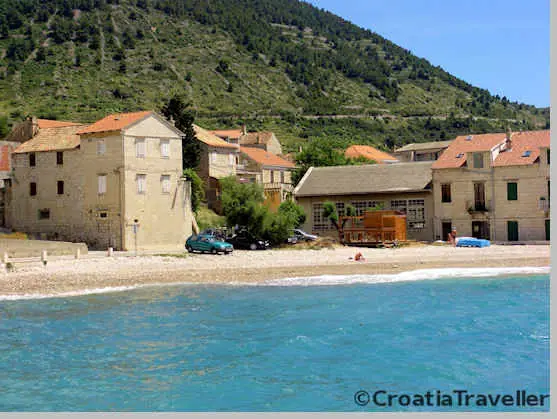 The best beach is wide and pebbly Gusarica beach on Komiza's northern edge. The beach cafe-restaurant is a great place to have a coffee or cocktail while sheltering from the sun.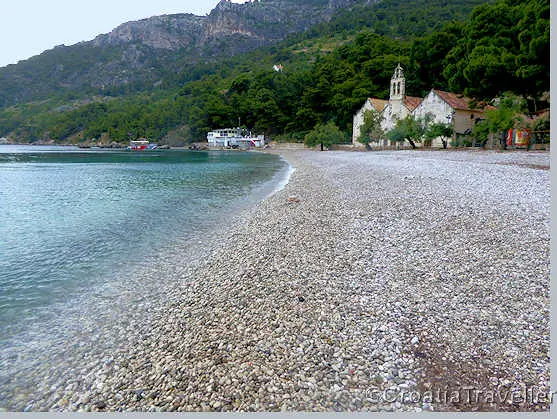 South of the town centre is Kamenice beach, now the site of Lunatic beach club/bar/disco. It's a great place to watch the sunset and stay on for a late night beach party.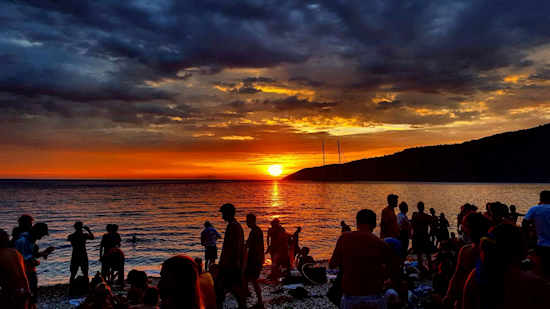 See the Lunatic Facebook page for details.
Things to See
St Nicholas Church
As an old fishing port, Komiza dates at least from the 12th century when Benedictine monks arrived from nearby Bisevo and erected a Romanesque church and monastery on top of a hill.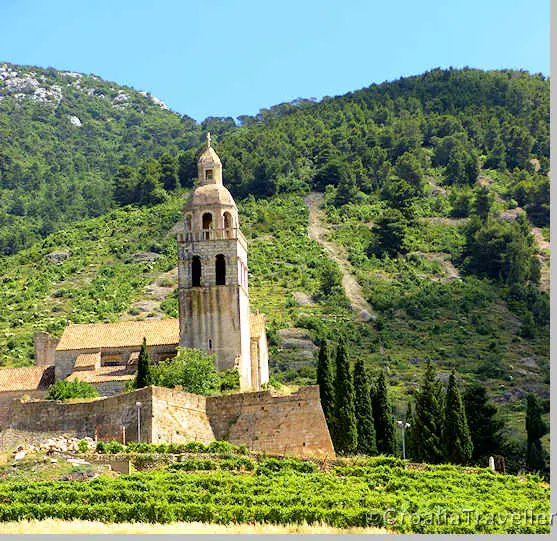 Dedicated to St Nicholas, the church grew over time and was extended by Gothic and Renaissance naves. The Benedictines left in the 15th century and the church was extended again. In the 17th century a low, indented wall was built to hold a cannon. Next to the church of St Nicholas is the municipal cemetery. It's worth a short climb to appreciate the magnificent view of Komiza and the offshore islets.
Castle and Fishery Museum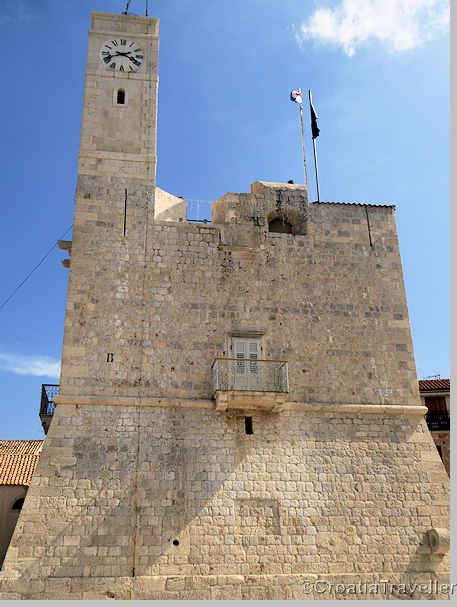 In the centre of Komiza town is a castle, erected in 1585 as a defense against pirates. Notice the arrow slits and gun openings. Above the entrance is a Venetian winged island. At the end of the 19th century the municipal administration was housed in the tower. Around the same time a tower clock was built. The castle now houses a Fishery Museum tracing Komiza's long history as a fishing port. The highlights is an actual traditional fishing boat called a gajeta falkusa.
There's not much to do in Komiza during the day except relax on the beach, putter around and shop the boutiques but it is the closest departure point to take an excursion to nearby Bisevo Island to experience its Blue Cave. A number of travel agencies run excursions to Bisevo.
Komiza is a quiet, traditional village with only one hotel and a smattering of private accommodation. Read more about Vis accommodation.
Festivals
Since Komiza was all about fishing and since St Nicholas protected fishermen and sailors, it stands to reason that the saint's feast day on 6 December would be a big deal in town. And so it is. The traditional practice is to burn a fishing boat near the St Nicholas church. Naturally the boat chosen is an old one and preparations begin the night before. There's a procession afterwards and ashes from the burned boat are used to bless new fishing boats.
Dining
It's worth trekking out to Komiza if only for the restaurants, especially if you're a lobster-lover. The most unusual restaurant is Konoba Jastozera (tel 021-713 859, www.jastozera.com) where you eat on planks over the water. There are also meat dishes.
Another fabulous dining experience is at Bako (tel 021-713 008) whether you eat on the outdoor terrace or the interior decorated with Roman amphorae recovered from the surrounding seas and a fish pond.
Getting to Komiza
There are no direct ferries from the mainland to Komiza. Take a ferry to Vis town and then a bus to Komiza. Buses are frequent from Vis town (20 minutes, 20Kn). See more on getting to Vis Island.
Tourist Information in Komiza
The Komiza tourist office (tel 021-713 455) is at Mikule 2.
Did you like this page?
See more about Komiza AND
get ferry timetables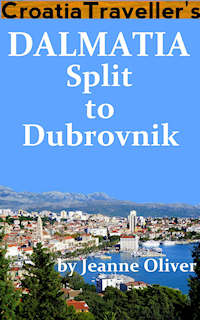 Recommended Tours
More from Croatia Traveller
Questions? Comments?
©CroatiaTraveller 2005-2018 All rights reserved