The beaches of Vis Island are mostly on the southern and eastern coast, easily reachable from Vis Town or Komiza but you'll need wheels or an excursion boat. The indented coast of Vis is marked by a series of gorgeous coves and crystal clear water. Most beaches are pebbly or stony however. You'll need water shoes! As Vis is a dry island, there are no beach showers.
Driving east from Vis Town, the first beach you reach is Stoncica, only 6km by road.
Stoncica Beach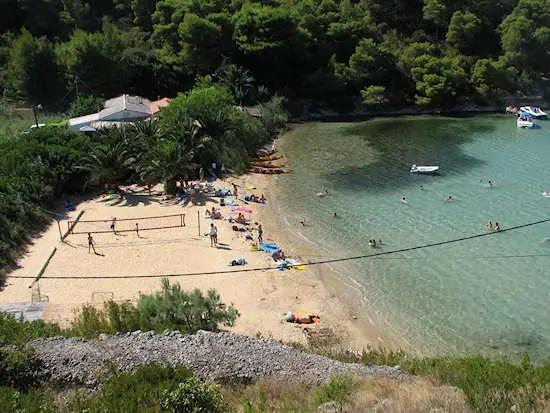 courtesy tz-vis.hr
With sand, a volleyball court, plenty of shade and a shallow drop-off, Stoncica is a great family beach. Plus there's an excellent restaurant, Konoba Stoncica, to sample local specialties.
Stiniva Beach
The most stunning beach on the island and perhaps in all Europe is unusual Stiniva beach.
Park above the cove and take a narrow path downhill to reach this gorgeous pebble beach. The path is steep and not for the faint-hearted. Wear solid shoes and carry little. Many, many people come by boat which makes the above photo more aspirational than realistic. Expect serious crowds and noise.
Zaglav Beach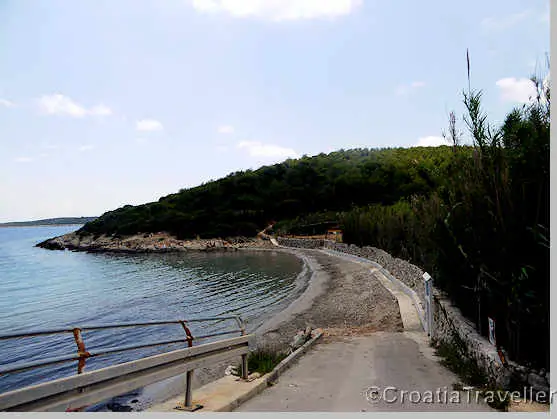 Only a few kilometres further is Milna beach but some prefer Zaglav as there is some sand. Follow signs to Milna and then a sign directs you to Zaglav.
Rukavac
Keep heading south and you'll come to the tiny village of Rukavac. Look for the "Diamond Beach Bar" sign and the path takes you to a splendid beach on a sheltered cove. Although the beach is stony, the waters are calm and translucent. The Diamond Beach Bar is a great place to snack on salads and sandwiches.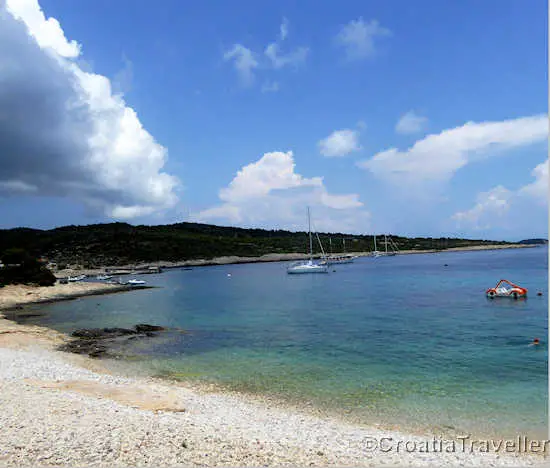 Rukavac
Srebrna Beach
Park at Rukavac and the idyllic pebble beach of Srebrna is only a few metres away.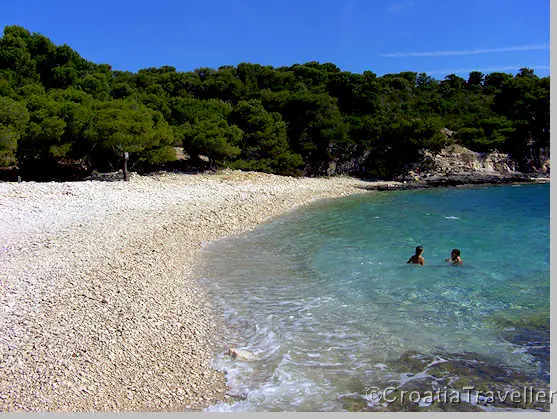 To stay near Rukovac and Srebrna, try the wonderful Apartments Elena & Damir which offers studios, one and two-bedroom apartments.